Alto's Head of Talent Shares His Personal Health Journey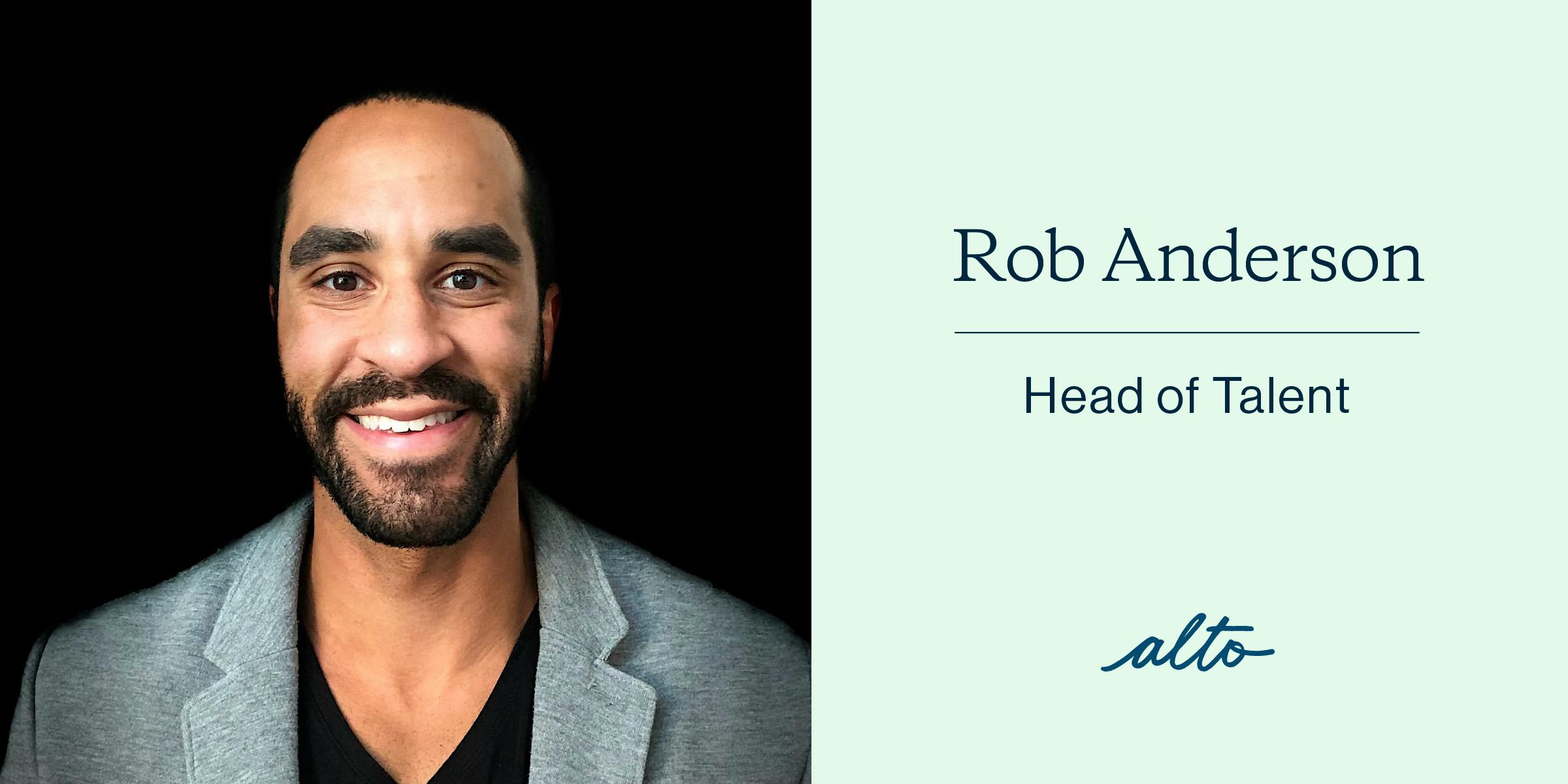 As a patient, I dreaded my pharmacy experience. So I joined Alto to change it. 
My first sign of hyperthyroidism showed up when I was 20 and my struggle with pharmacies started soon after. It would be more than a decade before I found a way to be a part of solving this industry's problems.
When I first heard about the opportunity at Alto in 2019, I actually laughed. Why would I want to work at a pharmacy? I hated pharmacies. But the recruiter I was working with convinced me to reconsider and after speaking to Jamie, one of the founders, I understood. Alto was unlike any other pharmacy out there. In fact, they weren't just a pharmacy. They were on a mission to improve patients' quality of life. I jumped at the chance to fix a broken industry that is hungry for innovation.
My Personal Health Journey
I had just come back from a trip to New York and went for a routine run around the neighborhood. I was so drained after running one mile that I had to stop and sit down. This didn't make sense; at 20, I was in the best shape of my life. As the next few weeks went on, the symptoms worsened: severe chest pain, shortness of breath, and anxiety attacks. Being the stubborn athlete I am, I pushed through it, until one day, I blacked out during a run and woke up lying face down in the dirt. Around that same time, I developed a lazy eye and finally decided to go to the doctor.
After that delayed visit I was diagnosed with hyperthyroidism, Graves' Disease, and Horner's Syndrome. My standing heart rate was 105, or about 50 BPM more than it should have been! I'm so thankful for my family members and the doctors who acted quickly to get me medical care. While my treatment plan was straight-forward, my experience as a patient on prescription medications became a nightmare. I quickly learned how inconvenient, impersonal, and non-patient-centric the pharmaceutical industry was.
I tried pharmacy after pharmacy, and the issues and frustrations remained the same. My script would be sent to the wrong address, or I'd receive the wrong dosage and brand of medication, even though my medication never changed! It became so routine that once a month, I'd block off two hours to talk through my refill requests with the pharmacy. But like clockwork, the same problems would reoccur—year after year after year. Having told my story to tons of other patients and caretakers, I know I'm not alone in this experience.
Like any disappointed customer in the 2000s, I took to the internet to learn more. What I found was alarming. The NPS scores for the leading pharmacies are abysmal. CVS Pharmacy, one of the largest retail pharmacies, has an NPS score of -10. Yes, negative ten. It's also estimated that up to 50% of medications are not taken as prescribed, creating up to $300 billion in avoidable drug costs annually. Even worse, it's estimated that more than 125,000 preventable deaths each year can be attributed to medication non-adherence. That's three times more than deaths from car accidents nationally!
While there was comfort in knowing others felt my pain and were experiencing the same frustrations, I was angry that there wasn't anything being done about it. I was frustrated, both as a patient and as a civilian, and didn't know how to try to solve the problem. 
My Professional Journey
Meanwhile, after graduating college, I began my career in Michigan, where I'm from. Working for a recruiting agency, Aerotek, I was hiring for all sorts of roles—from machine operators to janitors—but I always had an interest in tech.  I found out about Barracuda Networks, a security tech company with an office in Ann Arbor. I originally joined to build their data protection division from 20 to 250. Their office was about 20 people and it needed to grow to 250. I had a ton to learn—when I started, I didn't even know what a software engineer was! My role evolved quickly, eventually broadening to manage all tech recruiting across the U.S. and later, to building their first international recruiting team.
After almost five years, I started to look at other companies. Quora had been a long-time favorite product of mine. I loved that they connected knowledge with people all over the world. The perspectives I found were genuine, diverse, and fascinating. On Quora, there are professors, industry experts, and people who just got out of prison, sharing their knowledge and experience. I joined Quora to grow their team and jumped into the consumer internet space for the first time. Working there, I learned how to refine and scale processes to enable hiring for balanced and diverse teams. At a certain point though, I was ready for a new challenge, to move outside of an advertising-based business model, and to be in a steep learning curve again.
I had no idea where I wanted to go next. Looking around the Bay Area, I felt that with so many smart, capable people in tech, we could be doing more. I didn't agree with a lot of what I was seeing, especially in terms of the kinds of problems that were getting the most investment, time, and resources. I'd spent almost 10 years building my career and didn't even know if I wanted to stay in tech. I'd lost touch with a sense of purpose and meaningful legacy. 
I knew I wanted to have a lot of personal impact, and a mission I completely aligned with. I wanted a company where employees care about the lives they're touching, the people they're working with, and the communities they are impacting. And I wanted to work with a small team and grow it. I didn't know if I could find all of that within Silicon Valley.
Then I got introduced to Alto. I toured the pharmacy, met with the leadership team, and learned about their ambitious plans for growth, and how I could be part of making those happen successfully. The things I noticed during my interview process with Alto are still very real today as an employee, especially the level of empathy people bring to work. Alto was the first place I interviewed where people were truly getting to know me, and understanding the motivation behind my past professional decisions.
Building Talent @ Alto
I joined Alto in August of 2019 as their Head of Talent. I'm grateful to have the opportunity to work for a company whose culture, people, and mission are centered on supporting others and making a change in an industry that hasn't seen any significant transformation in the last 50 years. We're seeking to understand but also wanting to be principled in our approach, and not compromise on patient health outcomes. 
Over the last year, the recruiting team has grown from 4 to 30, and our primary focus has been embedding solutions focused on building a diverse workforce. From implementing our first early talent apprenticeships, to building an inclusive hiring process by creating a training culture, we've grown the company from 180 to 750 across 4 states and 7 office locations.
This industry serves a diverse population and I'm learning a ton along the way. Working at Alto allows me to be a part of creating a healthcare solution that will truly be patient-centric. I want to continue to surround myself with people who have the same passion and bring their unique experiences, thoughts, and ideas to help us build tomorrow's pharmacy and fulfill medicine's true purpose: to improve quality of life—for everyone who needs it.
If you have any questions about Alto, or are interested in joining our team, please reach out via LinkedIn.