An Altoid Profile: How Marsha Delivers Impact Daily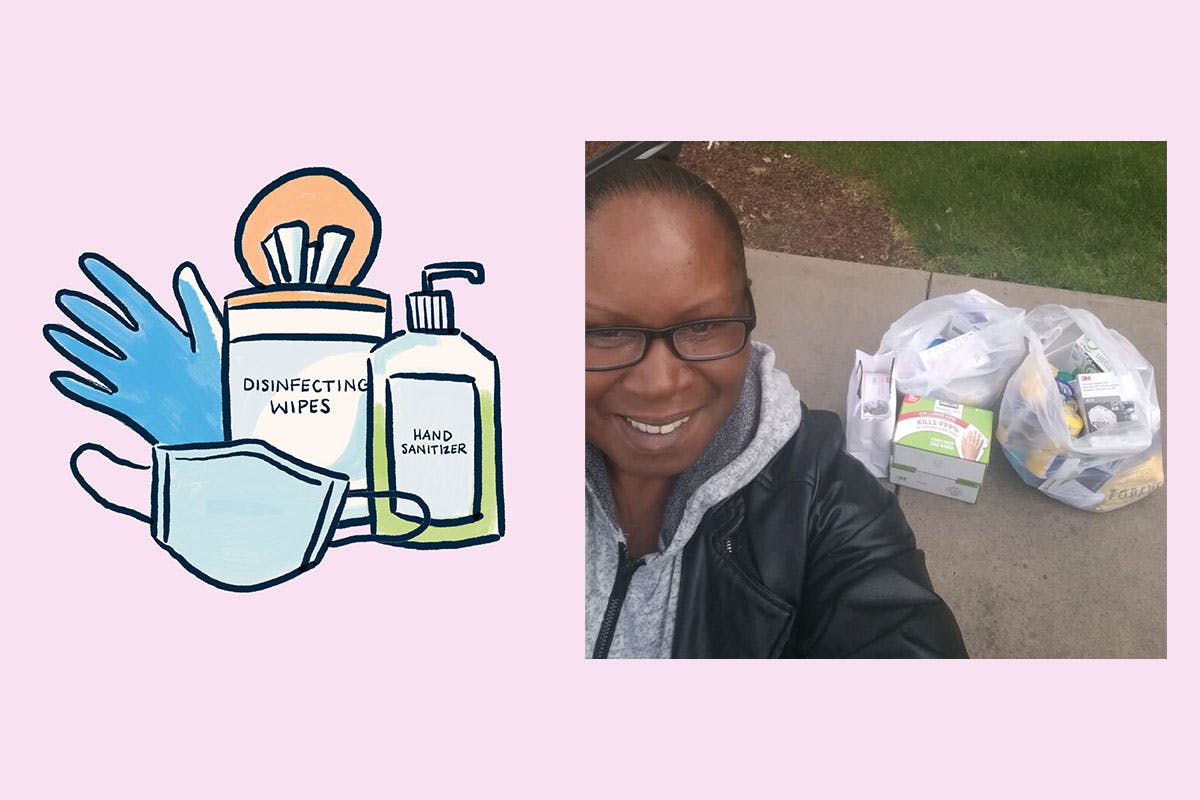 Marsha Green is a courier with Alto's San Francisco pharmacy. She has been delivering medications to Alto patients for two years. Most recently, as the COVID-19 crisis hit the Bay Area, Marsha has also helped pick up and deliver donations of personal protective equipment (PPE) to local hospitals.
What do you do at Alto?
I am a courier at Alto and deliver medications to people at their homes. I've been working at Alto as a delivery courier for two years, and I love it - Alto is an awesome company.
The patients are really appreciative, too, which makes my job easier since I mostly interact with patients who are receiving deliveries. Alto goes 110% because the patients know that they wouldn't have the medicine they need without us, and they show appreciation all the time. It makes me smile when I see how grateful the patients are when they get their delivery.
Is it true you have a family member who also works with Alto?
Yes! Working at Alto is a family affair. My oldest son also works as a courier for Alto. He was working for Alto in Las Vegas and just recently transferred to work here in the Bay Area as a courier. I am a native from San Francisco, and I have three grown boys. It's fun to be working with my son.
We have entered a new era amid the COVID-19 crisis. How has that impacted you personally and at work?
At first I felt really sad that we are going through this, but I think that everyone in this city is doing everything they can to slow it down.
I'm taking care to make sure I am protecting my health and the health of our customers by wearing gloves and a mask. Alto has been good about setting up procedures to protect me and our customers where I can do a no-contact delivery. Patients are doing their part to follow protocol, and I appreciate that the patients and Alto both do their part to keep me safe.
It's also been nice to help out by picking up and delivering donations of masks and things for local hospitals.
How have you been supporting Alto's PPE donation initiative?
When Alto announced their program to pick up PPE donations, I signed up to help. I've been picking up donations of masks, gloves and more supplies from individuals around the Bay Area and then delivering them to hospitals. I've done about fifty pick-ups of donations over the past couple of weeks.
Every time I drop off donations, the healthcare workers are just ecstatic. It makes me feel good inside that I am doing some good.
I have a funny story related to the donation deliveries. Each day when I pick up the donations I am told where to drop off based on which hospital has the highest need. One day last week I was asked to drop off the PPE donations at St. Mary's Medical Center in San Francisco. My mom worked at St. Mary's for 32 years and my son, Jason, was the last baby born there. When he was born, they put out a newsletter with a photo of my mom, me and Jason to announce the closure of their pediatrics center. It was so amazing to me that this was all coming full circle when I was asked to deliver donations to them. It brought back good memories and was such a funny coincidence.
Anything else you want to share?
I know a lot of folks are losing their jobs right now, and I am grateful to be able to keep doing my work with Alto and helping people out. A lot of patients are really appreciative and have been doing things like leaving out drinks and snacks and masks for me as their delivery person to say thanks. It feels good to have this impact right now.
Learn more about Alto or to sign up for Alto for your prescription delivery here.
For anyone looking to donate PPE, learn more about Alto's program here. To request a pickup of donations, fill out this form.