An Inside Look at a Sales Career with Alto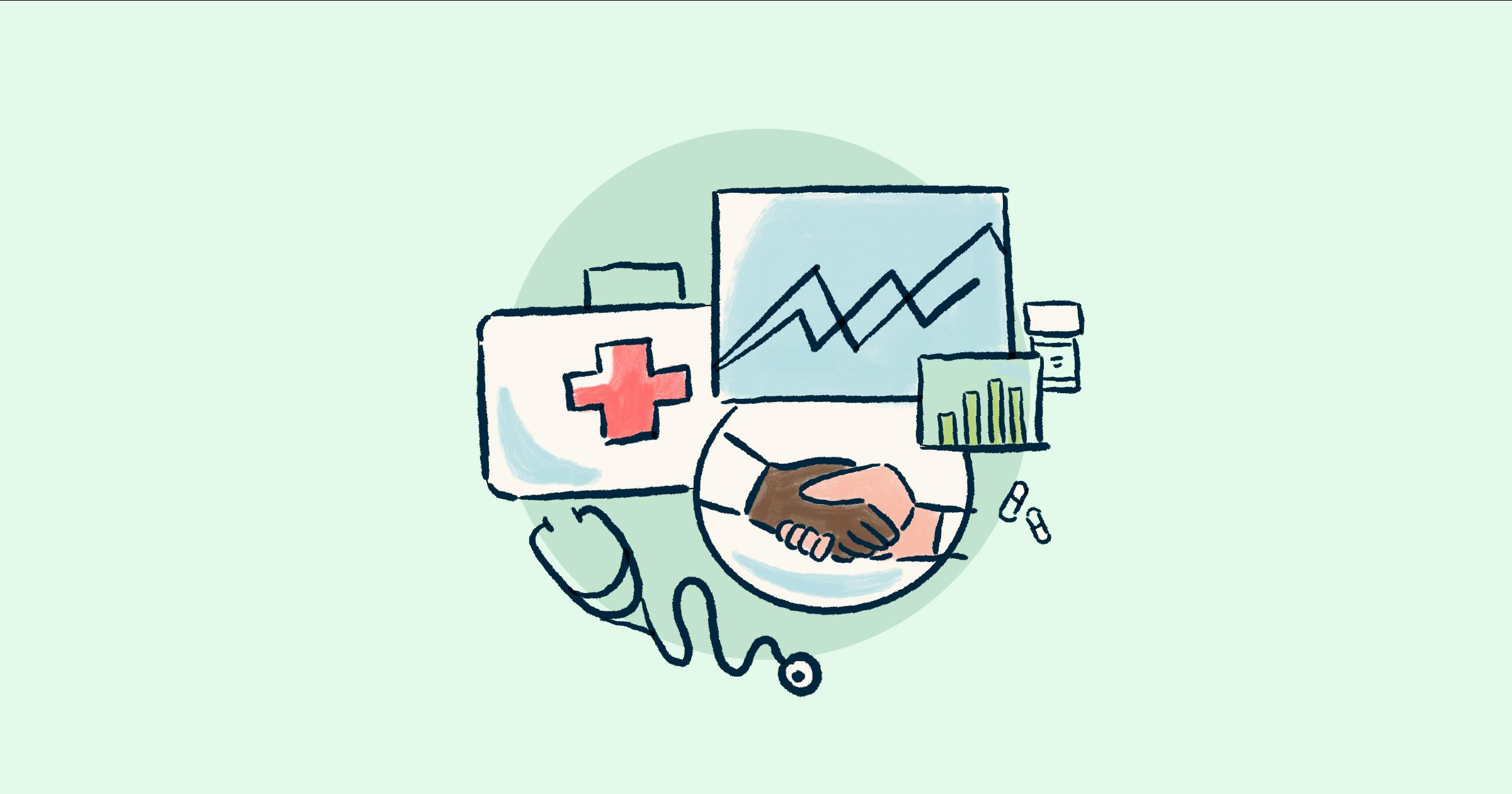 Why Our Sales Team is Central to Our Mission at Alto
Like so many big ideas, Alto began with a question: what if we reimagined the pharmacy experience to make people happier and healthier? Improvements were begging to be made: not only were most people and providers frustrated and dissatisfied with the status quo,  but medication non-adherence—when people don't take the medication they're prescribed—has hovered at 50%. In addition to $300 billion in avoidable medical costs, non-adherence is estimated to cause approximately 125,000 preventable deaths per year in the United States. 
With these problematic statistics in mind, Alto set out to do more than just dispense and deliver medications. Our mission is to fulfill medicine's true purpose: to improve the quality of life for everyone who needs it. We aim to make our better pharmacy experience available to 100 million people by 2025 and we've raised over $350 million—including more than $250 million at the beginning of the year—in pursuit of this goal. 
To reach more people and expand into new markets, we are building a strong, mission-driven sales team to help forge the way. For an inside perspective on sales at Alto, we sat down with Craig Thompson, our Vice President of Sales, to learn about his experience at Alto and his advice for qualified sales professionals looking to join the team.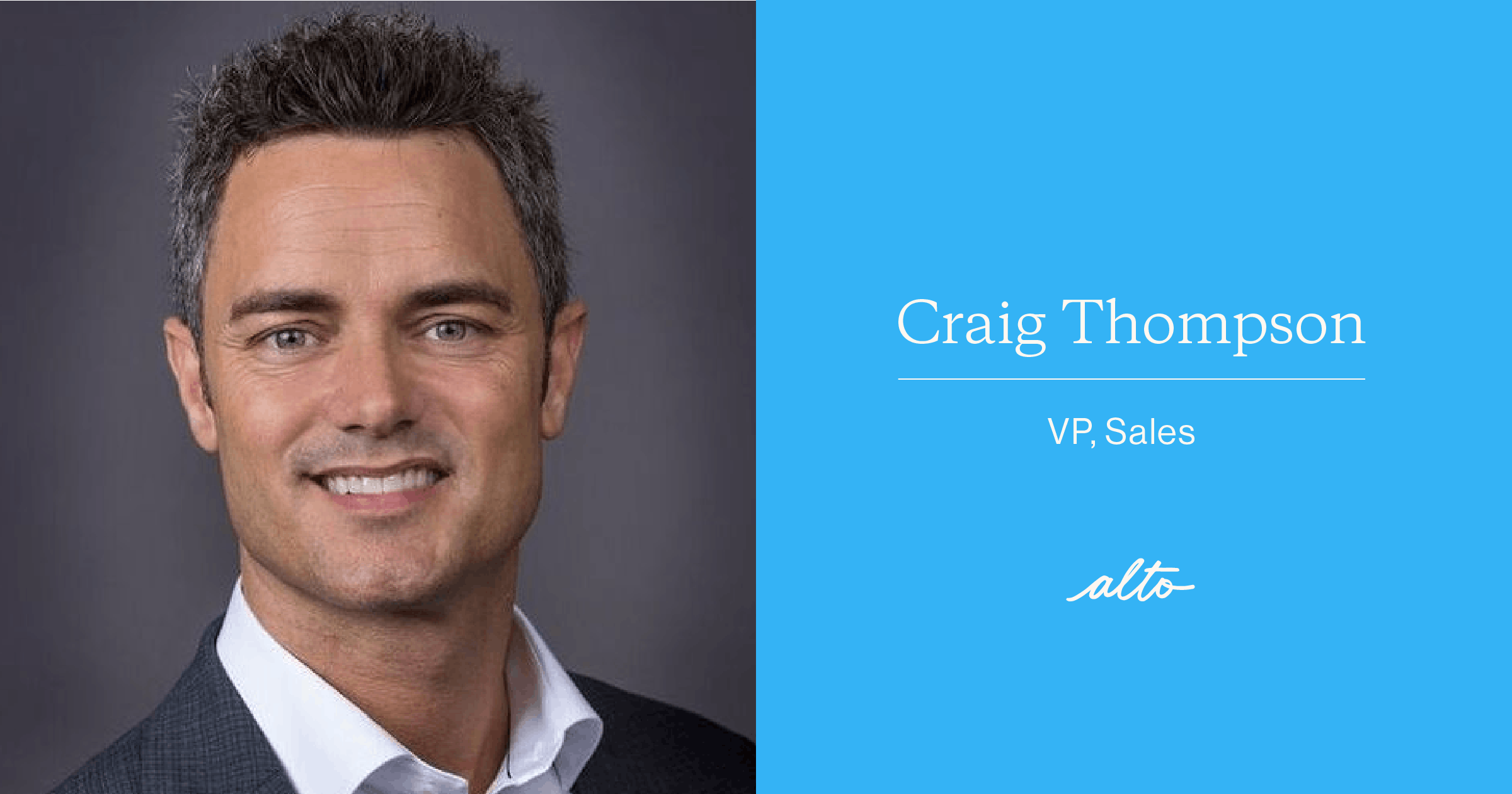 Can you tell us about your own career path and why you joined Alto?
Prior to joining Alto, I spent about 20 years in the medical device space. Early on, I worked for a few different companies before landing at Abbott Vascular where I started as a sales representative, led trainings across the U.S. as the Director of Medical Education, then pivoted back to become VP of Sales. I always envisioned that my next role would be a bigger version of that position; one where I could swing big and settle in for the long haul. 
What intrigued me about Alto was the size of the market. We spend more than $330 billion on prescription drugs a year in the U.S., but it didn't seem like anyone was nailing the pharmacy experience, especially from the patient's perspective. When I met Matt, Alto's CEO, I was impressed by his patient-centered mission and his humble approach. The opportunity to build something from the ground up really appealed to me. I also loved the idea of working alongside a team of high caliber people with diverse professional backgrounds.
What sets Alto apart?
Alto represents a true convergence of healthcare and technology. Moving from medical devices or pharmaceuticals and coming here, you learn new ways to communicate and have access to new technology and resources.  We have our eyes on the future and a vision for how we want to scale. By keeping a strong focus, we've more than doubled our revenue each year for the past few years. As we continue to expand into major markets across the U.S., we're looking to bring in highly talented people with existing relationships to build out our sales team. 
While we've delivered fantastic growth over the last few years, we're still in a phase of evolution where a new member of the team can have a meaningful impact on our organization. This is an ideal opportunity to take part in building something new and to know that as you help build a better business, you're also helping to improve people's and healthcare professionals' lives. Not only have we leveled up the patient experience with our app, but we're also making the pharmacy experience easier for healthcare professionals. Alto is uniquely suited for those who care about benefiting the stakeholders we work with. It's genuinely all about the mission.
What makes a successful partnership manager at Alto? 
We're looking for builders—creative people who can operate in ambiguity and thrive in a startup environment. Working at Alto is an opportunity to build new territories and make a real difference for people. It's for those who want to create novel solutions rather than work with rails around them. We need innovative people with existing relationships who are motivated by Alto's mission to improve lives. 
What exciting challenges await a potential team member? 
We're really at the tip of the iceberg as far as the products that we are bringing forward. There's a ton of work to be done as we consider how we can continue to meet the needs of both people and health care professionals. We're always working to develop services and technology that can help impact adherence rates, improve the overall quality of life for people, and make physicians' lives easier by reducing the burden that exists on their teams from insurance companies. 
There will be a ton of opportunities for people to come in, demonstrate success, and find fulfilling professional paths. One of my visions for the coming year is to develop additional resources dedicated to professional and personal growth and implement programs with specific learning tracks. 
We work cross-functionally and are always open to learning new ways of operating and finding success. If you're excited by the opportunity to create something new rather than inherit an existing territory, we'd love to hear from you. 
Feel Like the Right Fit?
This is an exciting time to join the team at Alto. As we continue to forge new territory, expand into new markets, and develop our specialty areas, we're already on track to achieve $1 billion in annual recurring revenue by 2021. To maintain this trajectory, we're looking to grow our team with highly skilled individuals who align with our values and are motivated to create change. There is abundant opportunity to not only achieve success but find fulfillment by working toward a mission that positively impacts people's lives.  
If you've found yourself considering embarking on a new adventure, we'd be thrilled to have you consider Alto as your next career milestone. Visit our careers page to see if we're actively hiring in your city. If you're not quite ready to make a move, join our talent community and follow us on LinkedIn to stay apprised of upcoming opportunities.