Introducing Christopher Tidball, Director of Product Management - Supply Chain & Fulfillment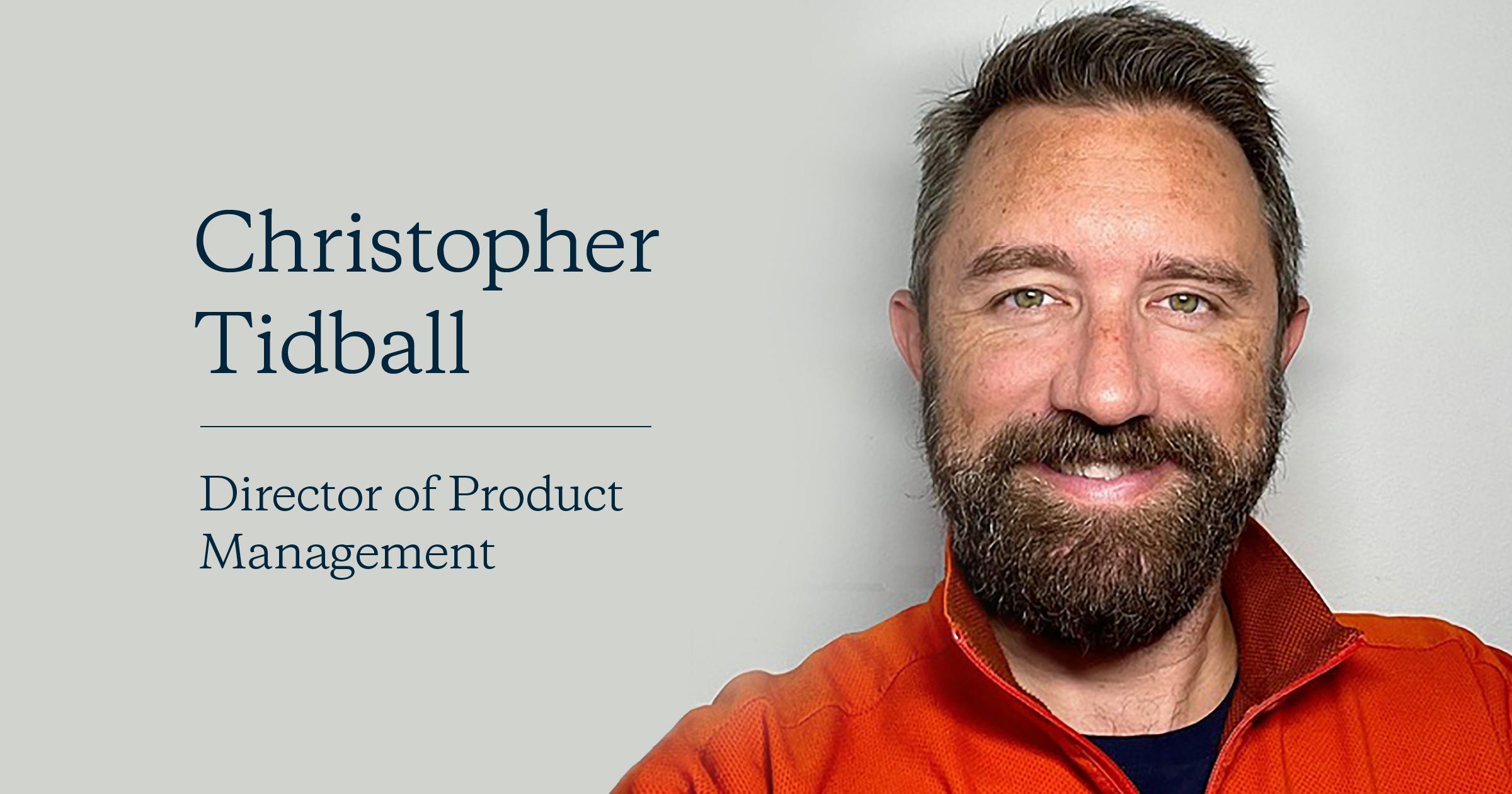 We're excited to welcome Christopher Tidball to the Alto team as Director of Product Management, Supply Chain & Fulfillment. Most recently, Christopher led a large team of product managers, engineers and program managers at Amazon to power the company's most complex fulfillment operations. 
As Alto continues to expand our geographic footprint and customer base, Christopher's nearly 20 years of industry experience will support us in scaling our systems, so that we can continue to deliver the same high standards of care and service to even more communities.
We recently sat down with Christopher to learn more about his passions both in and outside of work, what drew him to Alto, and the operational opportunities he's most excited about. 
Welcome to Alto! What inspired you to join the team?
Before a recruiter ever reached out to me about a role at Alto, my wife and I were very satisfied customers. We had been on a long journey of trying to start a family, and that ultimately led us to a fertility clinic that recommended Alto. We had a great experience from day one: the app was easy to use, the same-day deliveries from couriers were always on time, and Alto's pharmacists walked us through the various medications in our delivery and answered all of our questions. 
Alto's focus on the customer experience was immediately clear, and I made a mental note that this was the type of company I'd like to work for. Fast forward a few months later, a recruiter reached out and introduced me to the leadership team whose passion and experience sold me on leaving Amazon to come here.
What is the focus of your role?
As the Director of Product Management - Supply Chain and Fulfillment, I'll focus on the technology investments that can help us continue to grow and offer exceptional service to our customers. "Supply chain" covers a lot of ground: procurement, inventory, pharmacy operations, delivery, and more. There are tons of opportunities to automate processes to make it easier for Altoids to run the business, especially as we grow and expand. 
What areas of the business are you most excited about?
The operations side has always been exciting to me—it's where the magic happens. At the end of the day, if we don't have sustainable, efficient ways to fulfill the promises we make to our customers, we won't survive. 
Alto has a great business model, and many happy customers to show for it, but there's always room to continue to innovate and improve the delivery experience. It's one of the few in-person interactions we have with the customer and we want to make it exceptional.
Tell us about life outside of Alto. Are you doing anything interesting at the moment?
I'm a pilot in training — I'm about 75% of the way to getting my single-engine license. I live in Seattle so the aerial views of the city, Puget Sound, and the Cascade Mountains are absolutely breathtaking. Flying gives you a sense of freedom that reminds me of when I first got my driver's license.
You can find more information about Christopher or connect with him directly on LinkedIn. If you have any questions about Alto, or are interested in joining our team, please visit alto.com/careers.