Getting PrEP for HIV Prevention at an Affordable Cost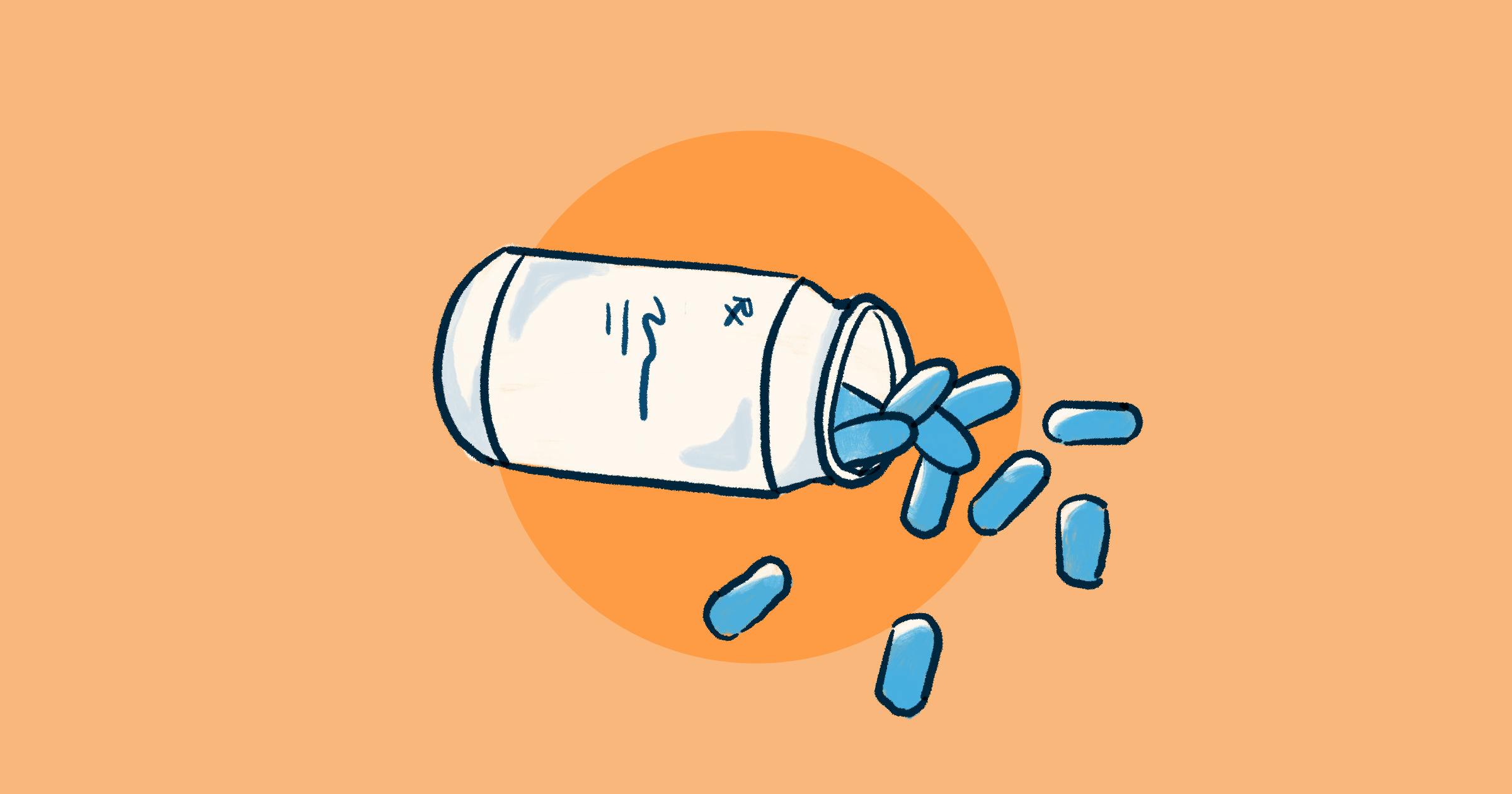 Pre-exposure prophylaxis (PrEP) is a medicine that prevents people who are HIV-negative but at high risk of getting HIV from contracting the virus. If you have a partner who is HIV-positive or unsure of their HIV status, or if you have multiple partners, PrEP may be right for you. It also reduces HIV risk in those using intravenous drugs. If taken daily, it lowers the risk of getting HIV from sex and intravenous drug use by about 99% and 74%, respectively.
Cost can be a barrier to starting PrEP, but the life-saving medication is now more accessible than ever, thanks to the recent arrival of generic options and changes to private insurance coverage. Still, given the complexities of navigating healthcare, getting PrEP at the best cost may require a bit of legwork and some familiarity with the landscape. Here's a quick overview on PrEP access and affordability in light of the recent updates.
Generic Versus Brand-Name PrEP
There are two FDA-approved medications for PrEP: Truvada® and Descovy®. A generic for Truvada called Emtricitabine/Tenofovir disoproxil fumarate became available in October 2020. 
In general, as more generic options become available, the additional competition typically drives down the price of all options, which is already the case with generic Truvada: a 30-day supply of the brand-name version comes out to $1600-1800, while Alto carries a generic option that currently runs at $36.60 a month out of pocket.
Given that generic medications can cost 85% less than their brand-name equivalents, it's understandable to wonder if the cost disparity is a reflection of quality. Rest assured that generic Truvada is therapeutically equivalent to the brand-name version: generic medications use the same active ingredients as their brand-name counterparts, and they must meet the same standards for safety, quality, and results in order to get FDA approval.
Read the difference between generic and brand-name medications.
Patient Assistance Programs for Brand-Name PrEP
Despite the equivalent nature of generic and brand-name PrEP, your doctor may choose to prescribe a brand version instead of a generic option for various reasons. If that's the case, there are resources to help reduce the cost of brand-name PrEP. Patient assistance programs have helped many people access these medications at a low cost or even for free. 
For example, Gilead, the manufacturer of brand-name Truvada, has the Gilead Advancing Access® program, which offers a copay card for those with insurance and a Medical Assistance Program for those who are uninsured. Alto will automatically conduct a thorough price investigation to identify these potential sources of financial assistance and ensure you're getting the lowest possible price.
Most private insurers are now required to cover at least one PrEP option
As of this January, most private insurance plans must cover PrEP for HIV prevention without charging any out-of-pocket costs. PrEP has received an "A" recommendation from the U.S. Preventive Services Task force, and as such, it must be covered by most private health insurance plans without copays or deductibles.
However, getting approval for a specific brand of PrEP medication may require some additional legwork. The law requires health plans to cover at least one of the available PrEP options without copays or deductibles. That means if your private insurer covers the generic version of Truvada but you need the brand-name version — or vice versa — you'll need to go through an additional approval process called a prior authorization. This is a request to your insurance company for coverage of certain medications.
After the arrival of generic Truvada, several insurance companies have decided to stop covering Descovy. While these two forms of PrEP are both effective at preventing HIV, they are not identical. Some people may need one version over the other for preexisting health issues. In these cases, you may need prior authorization approval and could potentially face higher out-of-pocket costs. Alto's dedicated support team will coordinate closely with your doctor's office on filing prior authorizations to avoid delays with starting PrEP.
Check your formulary for a breakdown of your plan's PrEP coverage
Every health insurance plan has a list of covered drugs, called a formulary, which you can locate online or by calling your plan. This is where you can find details about which PrEP medications your plan covers. If a medication isn't on your "open" formulary, you may have the option of submitting a prior authorization. On the other hand, if you have a "closed" formulary, a prior authorization won't be approved. Your pharmacy can let you know about your options and whether you have an "open" or "closed" formulary.
One thing to be mindful of is that formularies can change as part of insurance renewals every year. When this happens, an insurance plan can request you to switch from one brand to another, or to a generic version. You may want to ask your healthcare provider if there's a cheaper version of your medication available. If you fill your prescription with Alto, we'll do the investigating for you and keep you updated on your best options.
Read our previous post on insurance changes to look out for when renewing your plan.
Get the medication you need without delay
At Alto, we believe that financial wellness plays an important role in your overall well-being. We go above and beyond to ensure that we're providing the most affordable option, so that you can stay on track with the plan your doctor recommends. We're here to help you understand which PrEP options your insurance covers, and we'll do the legwork to make sure you get the lowest possible price.
Switch to a better pharmacy for insurance support, price investigations, and same-day delivery. Feel free to reach out any time via phone at 1-800-874-5881 or in-app messaging.
This content is not intended to be a substitute for professional medical advice, diagnosis, or treatment. Always seek the advice of your physician or another qualified health provider with any questions you may have regarding a medical condition.
All third party trademarks (including logos and icons) referenced by Alto Pharmacy remain the property of their respective owners. Unless specifically identified as such, Alto's use of third party trademarks does not indicate any relationship, sponsorship or endorsement between Alto and the owners of these trademarks.