How to Take Action for World AIDS Day 2021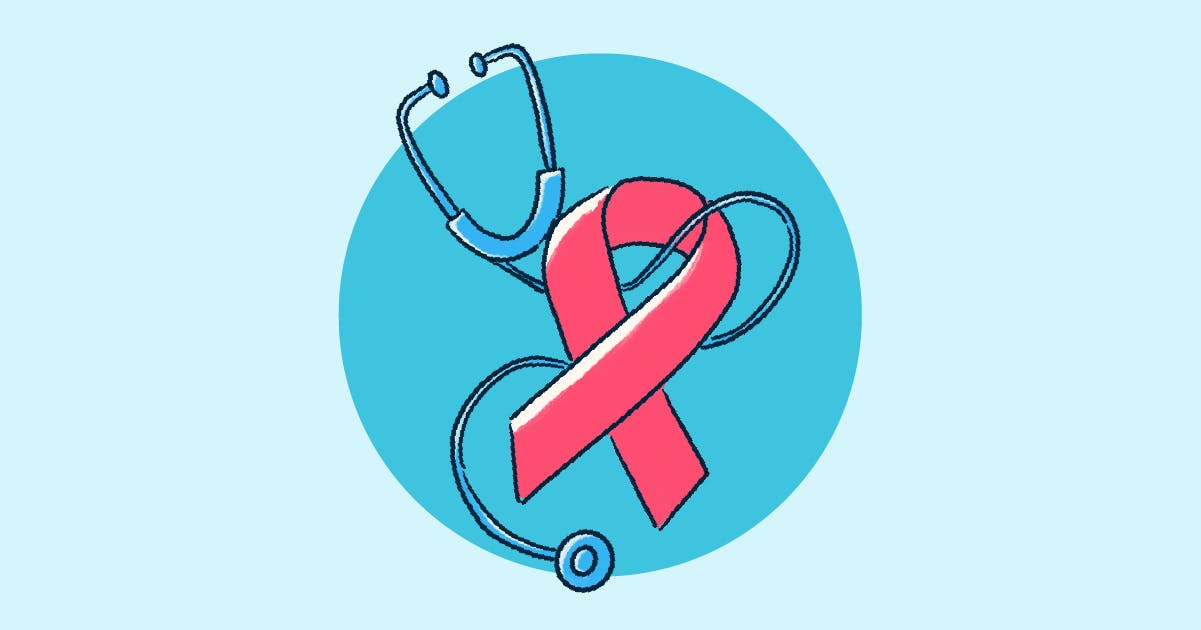 World AIDS Day, observed on December 1st every year since 1988, is an important reminder that progress in the global fight against AIDS requires action and awareness from each individual around the world.
AIDS (acquired immunodeficiency syndrome) was heavily stigmatized from the beginning of the epidemic in the 1980s. Four years passed between the first cases of AIDS in the U.S. in 1981 and the Reagan administration's first public mention of the disease. There were many misconceptions about how HIV (human immunodeficiency virus) — the virus that causes AIDS — can be transmitted and who is at risk of contracting it.
The stigma and lack of information about transmission and prevention led to many preventable cases of HIV/AIDS in the U.S. At the peak of the epidemic in 1995, complications from the disease were the leading cause of death for adults ages 25-44, and to date, more than 700,000 people in the U.S. have died from an HIV-related illness.
The HIV and AIDS landscape looks dramatically different today than it did back when World AIDS Day was first established. With greater awareness of HIV and AIDS, and more government funding of research, new HIV infections in the U.S. decreased by 73% between 1984 and 2019. Still, the fight to end AIDS isn't over, with more than 1.2 million people living with HIV in the U.S.
In honor of World AIDS Day 2021, take a look at what has already been accomplished in the fight against AIDS and learn about what is needed next.
HIV by the numbers today
There were 34,800 new HIV infections in 2019
13% of those living with HIV don't know it
57% of those living with HIV are virally suppressed (meaning they are not at risk of transmitting the virus to others)
Milestones in the history of HIV and AIDS
AIDS first emerged in the U.S. in 1981, but researchers did not learn that HIV caused AIDS until three years later in 1984. The history of HIV medication dates back to 1986, when clinical trials for azidothymidineor (AZT), the first antiretroviral HIV/AIDS medication, began. AZT was approved to treat HIV a year later.
Highly active antiretroviral therapy, often referred to as antiretroviral therapy (ART), became the frontline treatment for HIV in 1997. ART is a combination of medications that lower your viral load, which is the amount of HIV in your bloodstream. When taken every day as prescribed, these medications can help individuals with HIV maintain an undetectable viral load, virtually eliminating their risk of transmitting the virus to others.
The U.S. Food and Drug Administration (FDA) first approved a PrEP medication in 2012. PrEP, or pre-exposure prophylaxis, can lower the risk of sexual transmission of HIV by 99% when taken daily and reduces the risk of getting HIV from intravenous drug use by about 74%.
With these breakthroughs in HIV treatment and prevention therapies, the U.S. government recently announced a goal to reduce the number of new HIV infections by 75% by 2025 and at least 90% by 2030, preventing an estimated 250,000 additional cases of HIV.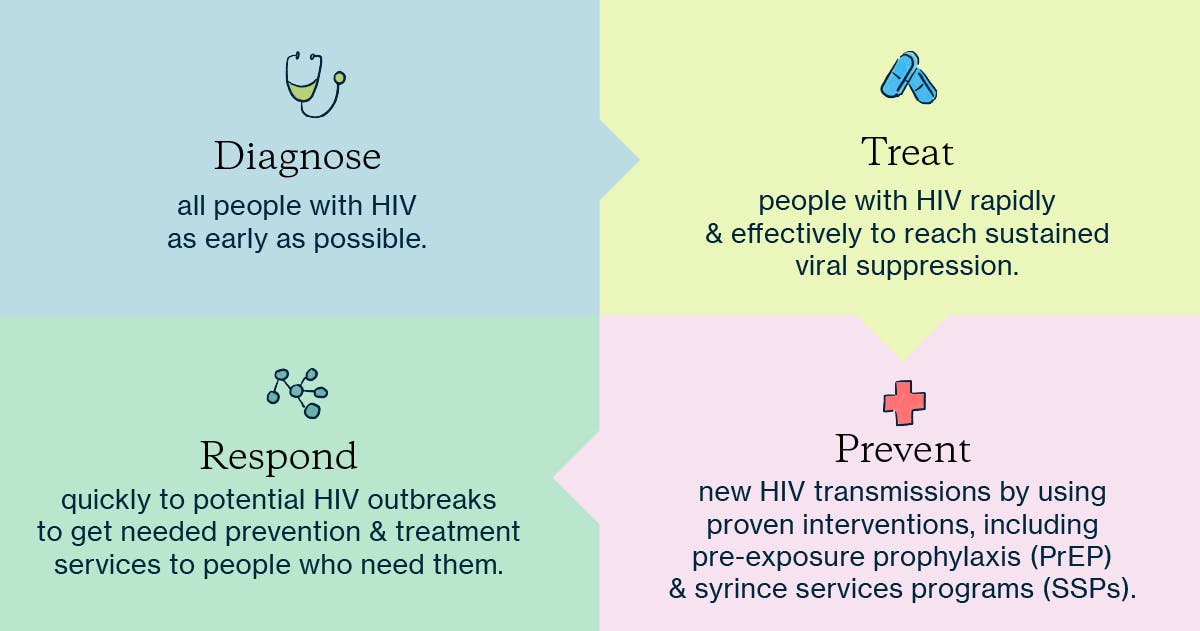 Next steps in the fight against HIV and AIDS
Despite the progress that has been made in the fight against HIV and AIDS, prevention, care, and treatment remain inaccessible for many individuals at risk of contracting HIV — both in the U.S. and around the world. The theme for World AIDS Day 2021 is Ending the HIV Epidemic: Equitable Access, Everyone's Voice, in recognition of how health inequities contribute to the epidemic.
In the U.S., racial discrimination and deeper inequities in healthcare have contributed to HIV's disproportionate impact upon people of color. Black and Latinx individuals — particularly gay and bisexual men — are among the groups disproportionately affected by HIV. A variety of factors contribute to these disparities, including income inequality, unequal access to healthcare, and lower use of HIV prevention and treatment services. According to 2016 CDC data, white individuals accounted for 69% of PrEP use, while Latinx and Black individuals accounted for 13% and 11%, respectively.
Fortunately, HIV prevention medication continues to become more accessible, with generic medication options and expanded health insurance coverage of PrEP. And legislation in a handful of states, including California and Colorado, allows pharmacists to prescribe PrEP. There are also a number of organizations working hard to make HIV services more accessible to communities of color, like NMAC and Black AIDS Institute.
The importance of HIV testing
Getting an HIV test is one of the most important things you can do for World AIDS Day. Not only will learning your HIV status give you the information you need to take control of your health, it will also help combat the stigma surrounding HIV and AIDS. Each person who makes use of testing and prevention services — and each person who speaks openly about HIV and AIDS, without perpetuating fear or stigma — brings us closer to a future without AIDS.
Search for a free and confidential HIV testing site near you.
View the CDC's HIV stigma language guide to learn the power of the words you use when discussing HIV and AIDS.
Get support navigating HIV treatment and prevention medication
At Alto, we're committed to doing our part to make HIV treatment and prevention services as accessible as possible. Our extensive library of HIV-focused content covers the information you need to make informed decisions about your health. And if you take PrEP or ART, our team will coordinate with your doctor's office and your insurance provider to ensure that you're receiving the best medication option for your health needs at the lowest price.
To learn more, reach out any time through in-app secure messaging or by phone at 1-800-874-5881.
This content is not intended to be a substitute for professional medical advice, diagnosis, or treatment. Always seek the advice of your physician or another qualified health provider with any questions you may have regarding a medical condition.
Editor's Note: This post was originally published in November 2021 and has been updated for accuracy and completeness.