Powered by People Who Care: An Altoid Profile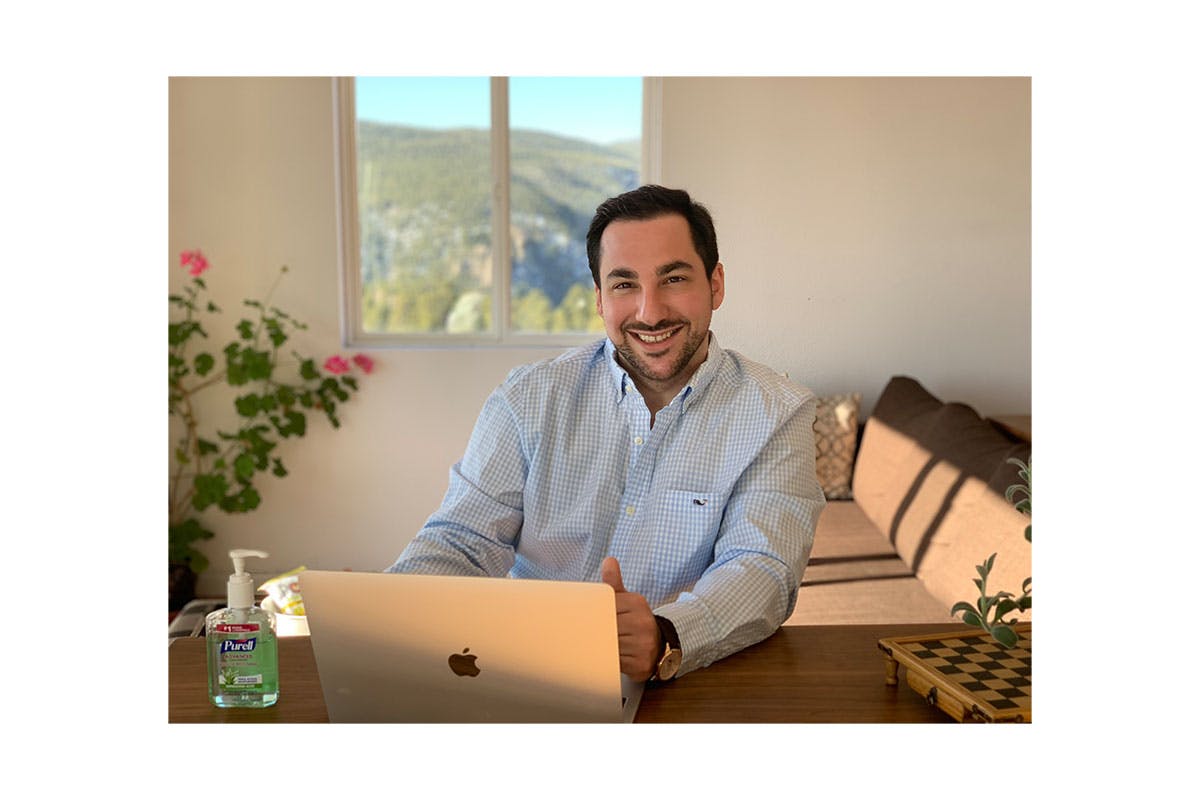 Rafi Benzaquen is Head of Delivery Operations at Alto Pharmacy and is one of the Alto employees leading the charge on a donation drive for critical personal protective equipment (PPE) for frontline healthcare workers. We caught up with Rafi to learn more about the program and how Alto is giving back to the community in the face of COVID-19. To learn more about the PPE donation program or to request a pickup of supplies, check out our blog here.
What do you do at Alto and what led you to join Alto?
I run our delivery operations at Alto, managing systems to ensure that thousands of patients receive their medications each day. I started my career in strategy consulting and often felt disconnected from the impact of my work which is what led me to start working at startups. I worked on operations and driver support at Uber for over four years. I loved being able to have an impact on the driver experience and saw how much Uber could have an impact on these folks' lives.  
I joined Alto because I was inspired by Alto's mission to help patients, and I'm able to have an impact in creating jobs and opportunities for couriers.
How did you get involved in efforts to leverage Alto's work to get donations of PPE to hospitals?
For me, this program is personal. I have friends and family who work in the medical field - my dad is a doctor in New York and my best friend is a doctor in LA. I've been hearing from them firsthand what they are dealing with due to COVID-19, such as friends stating: "I have one N95 mask and I have to re-use it." I have really internalized what is going on and realize how important it is to help.
I feel lucky that I can leverage Alto's systems and expertise to have an impact here. Our company values include leading from a place of empathy and focusing on impact. I am grateful that our leadership team has enthusiastically supported our efforts to launch this program.
How are you leveraging Alto's systems and your experience to help organize pickups of PPE donations?
Because of the pharmacy delivery work that we do at Alto, we have the couriers, the reach, and the personnel for this type of program. Our team is collecting info from people who have supplies to donate, coordinating courier routes to collect donations, and then partnering with other organizations such as GetMePPE - Bay Area to help ensure an equitable distribution of donations to the hospitals that have the highest need each day.
Our CEO committed to cover the costs of paying Alto couriers to pick up donations and drop them off at hospitals. Aside from the impact on frontline healthcare personnel, this program has also created more jobs for couriers, many of whom have been laid off by other part-time jobs. We've also put processes in place to safeguard courier health when they collect donations and are paying a higher rate for this project. 
What has been the impact of this effort so far?
We launched this offering in the Bay Area just last week and we have already received a great response.  We've collected >3,700 masks, >13,500 gloves, as well as sanitizing wipes, hand sanitizer, and goggles to donate to numerous hospitals throughout the Bay Area. We have more pickup times available this week, and I'm excited to see what else we collect.
We're also talking to a number of different hospitals and organizations to explore how our expertise and experience managing delivery logistics can help with other efforts to get PPE to frontline healthcare workers.  
Is there anything else you want to add?
I've been blown away by how many people have already donated through us and am excited that we are expanding this program to Seattle, Los Angeles and Orange County. I feel really grateful that Alto is working to support our communities who are dealing with the impacts of COVID-19.
I want to thank everyone at Alto who has been involved in this effort. Specifically, Frances Schendle, Hannah Byam, Jaime LaFontaine, Kevin Ruiz, Joe Young, Spencer Armini, Hilary Dalrymple and our amazing couriers who have been instrumental in execution of this program.
To request a pickup of donations, fill out this form.