A Holiday Guide to Health and Wellness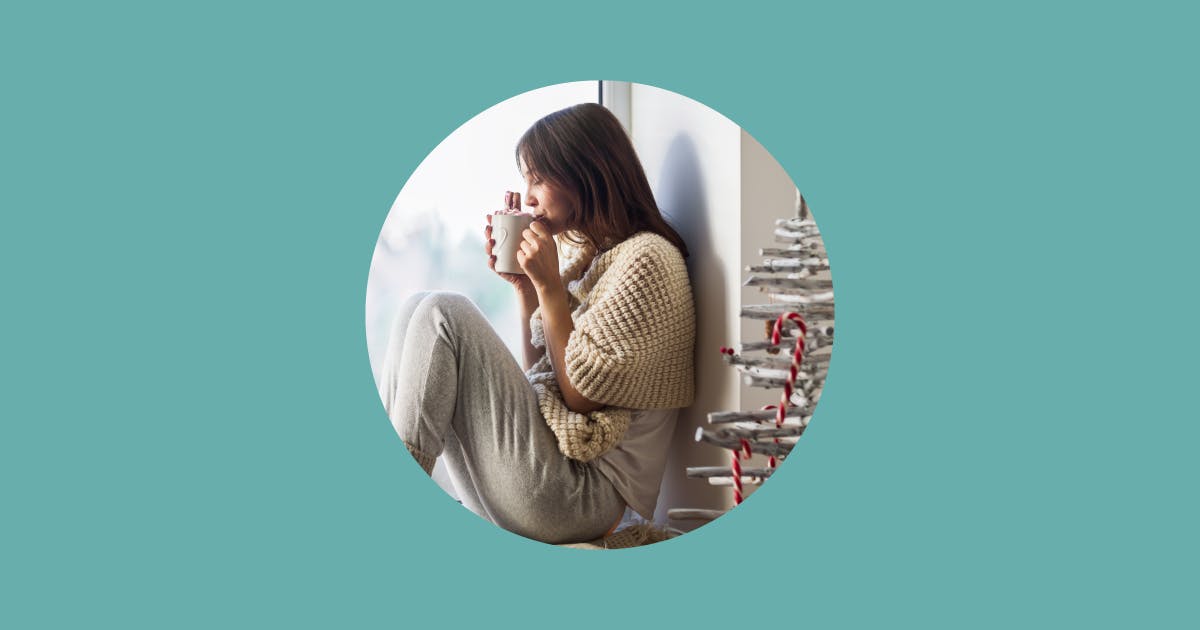 The holiday season has a way of stirring up equal parts stress and cheer. We eagerly anticipate cherished traditions and festive gatherings while taking on a dizzying array of tasks — from shopping to decorating to making travel plans. As you finalize your holiday plans this year, look for opportunities to avoid falling into familiar patterns of stress. To help you get started, we've compiled our best advice for staying healthy and enjoying the spirit of the season.
Lighten your load
The month of December is often rife with temptations to overcommit, overindulge, and overspend. It never hurts to simplify our to-do lists and cut ourselves some slack. Rather than trying to do it all, find ways to incorporate your favorite traditions without piling on the stress.
If you love the spirit of gift-giving but feel stressed about the financial burden, you might try crafting homemade presents or setting up a family gift exchange. Similarly, if you daydream all year about the holiday meal but feel hopeless about cooking it yourself, consider supporting a local restaurant offering your favorite dishes to-go.
Make peace with imperfection
Put a lot of pressure on yourself to create picture-perfect holidays? You're not alone — for many, holiday perfectionism plays a big part in seasonal stress. But it doesn't have to. You can still enjoy your celebrations even if everything doesn't go as planned. In fact, there's a good chance you'll enjoy them even more.
Challenge yourself to let this season be a little less than perfect. Experiment with ways to keep your favorite traditions alive while cutting a few corners, or giving other family members the opportunity to take on more this year. Sure, you might burn your first attempt at grandma's famous cookies, or your family video call might cut out, but try to see the beauty — and the humor — in small setbacks. After all, laughter has been shown to decrease stress hormones and positively impact overall health.
Brighten up 
The holidays coincide with the darkest days and coldest nights of the year. Seasonal affective disorder (SAD) is a mood disorder triggered by the winter gloom that can cause depression, fatigue, and social withdrawal, despite the season's insistence on holiday cheer.
If you find yourself with a case of the winter blues, research has shown that bright lighting can uplift your energy and mood. Try to expose yourself to sunlight every day. The sun's rays stimulate the production of serotonin, a brain chemical that increases feelings of happiness and well-being.
You may also want to consider stringing up your holiday lights, even if you're not expecting company. Psychology experts confirm that brightly colored lights and festive decorations can have a positive effect on our mood.
Focus on what you have
Expressions of gratitude cause our brains to release dopamine and serotonin, two mood-enhancing brain chemicals that promote feelings of pleasure and reduce stress. Try not to dwell on what didn't go as planned this year, or how this holiday season compares to others. Instead, focus your attention on what you're grateful for. Whether you recount happy moments from your day or share appreciation for the people you encounter, relishing the good things is a powerful stress reliever.
Prioritize your health
Be sure to make time for self-care practices that reduce the physical effects of stress. In the short term, stress actually boosts the immune system. When our bodies are in fight or flight mode, we're more prone to injuries that we need to heal quickly. It's chronic stress that eventually puts enough strain on the body to have the opposite effect: increasing inflammation and reducing our ability to fight off infection.
Make sure to get adequate sleep, stay active, and eat well. Not only will these habits help keep your immune system strong, but they also support physical and emotional resilience. A deep breathing practice can help you lower stress hormone levels and boost your resistance to infection.
There are many deep breathing techniques, but the crucial element is to move beyond shallow chest breathing and allow the air coming through your nose to fill your lungs until your lower belly rises. You can practice while lying down or standing in line at the grocery store for an instant dose of relaxation.
Ring in the New Year in good health
Alto is here to help you take good care this holiday season. Our free, same-day delivery eliminates the additional stress of long pharmacy lines over the holidays. We're open seven days a week and our team of pharmacists is available to answer any questions from 9 am – 12 midnight ET Monday – Friday, and 10 am – 9 pm ET on weekends.
Reach out any time through in-app secure messaging or by phone at 1-800-874-5881.
Editor's Note: This post was originally published in December 2020 and has been updated for accuracy and completeness.
This content is not intended to be a substitute for professional medical advice, diagnosis, or treatment. Always seek the advice of your physician or another qualified health provider with any questions you may have regarding a medical condition.