Track Every Prescription Through Every Step
Editor's Note: The post was updated on November 8, 2021 to reflect the rebrand of AltoMD to Alto Connect.
True visibility with Alto Connect's improved patient profile pages
Starting today, August 13th, prescribers and clinics using Alto's Alto Connect platform have access to a new feature set designed to help clinical partners understand the current status of any medication sent to Alto and exactly what will happen next. Track a medication as it moves through the full Alto workflow (now with more detail!), view patient contact logs, and drill down into medication histories.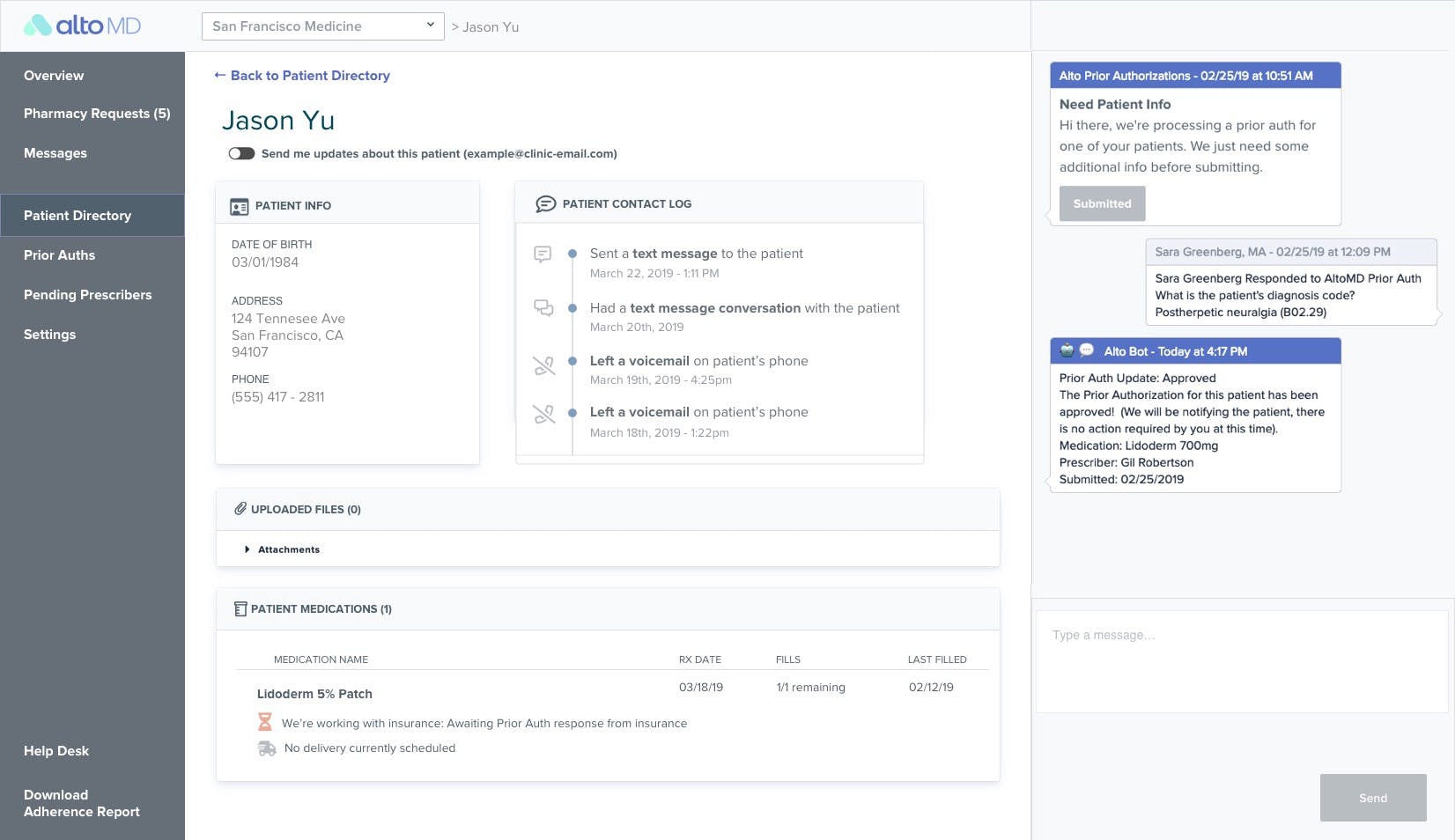 Alto Connect is designed to keep you off the phone, away from the fax machine and focused on your patients. Our previous patient profile pages answered some questions about medications but didn't go far enough in helping clinic teams understand exactly where each prescription falls in the fulfillment process or how to help move things along. These improvements allow Alto Connect users to:
See how and when Alto is contacting our shared patients;
Determine exactly where a prescription is in the Alto fulfillment workflow;
Quickly understand any blockers to getting the prescription filled; and
View past delivery histories.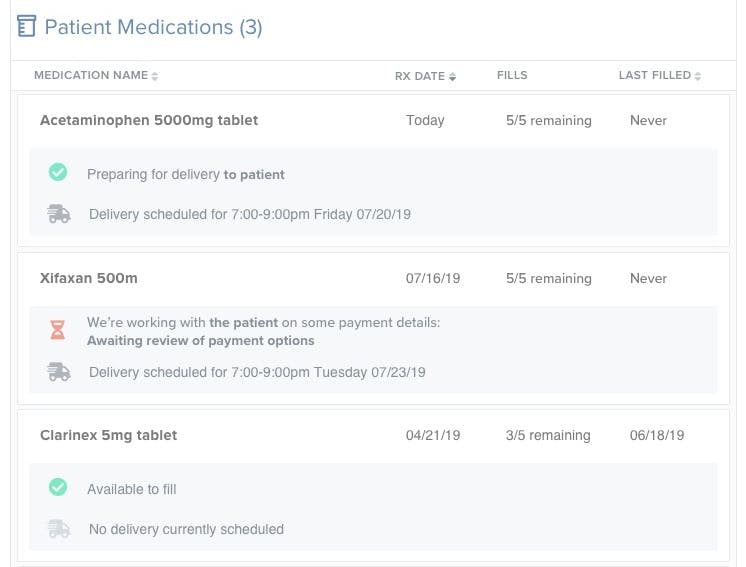 What specifically did we change?
New Patient Contact Log: See when and how Alto is communicating with our shared patients, including phone calls and in-app messages.
Revamped Patient Medication List: Filter and sort by medication name, fills remaining and delivery status.
New Medication Detail View: View the current active prescription details, progress through the Alto fulfillment process, related inactive prescriptions and detailed medication history.
You can also message the Alto pharmacy team with patient specific questions and subscribe to updates from the patient profile page.
Alto Connect is a complimentary service that allows prescribers and clinic staff to track prescriptions, view medication histories and message directly with the Alto Pharmacy care team. By streamlining prior authorization workflows and coordinating with insurance companies, Alto Connect helps clinical teams stay off the phone, away from the fax machine and focused instead on patient care.
If you have any questions, feedback or ideas, please email providersuccess@alto.com or reach out to your Partnerships Manager.