What Updated CDC Guidelines Mean for PrEP Access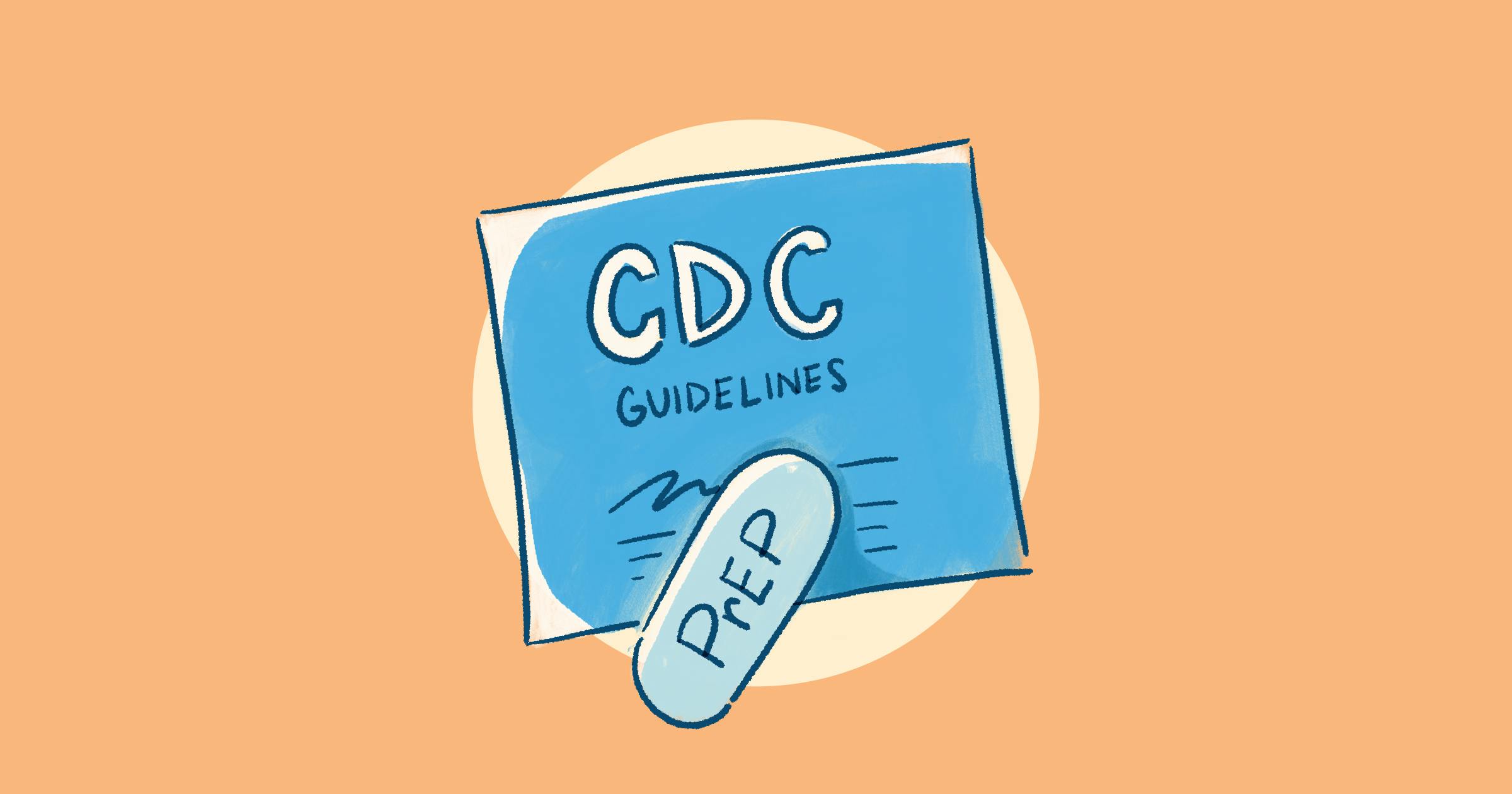 For the first time since 2017, the U.S. Centers for Disease Control and Prevention (CDC) is updating its guidelines for PrEP, a medication that can lower risk of sexual transmission of HIV by 99% when taken daily. The new guidelines — which inform local healthcare policies and doctors' decision-making processes — address key barriers to PrEP access, including a lack of provider awareness about PrEP and patient reluctance to disclose sexual activity or drug use. 
Moving forward, the CDC has recommended that healthcare providers share information about PrEP with any patient who is sexually active, and that any patient can receive a prescription for PrEP if requested.
Here is some additional context about the forthcoming updates, which should go into effect before the end of the year, pending revisions based upon feedback from experts.
A broader definition of who PrEP is for
According to the Human Rights Campaign, 1 in 3 healthcare providers has not heard about PrEP. There are countless others who are aware of the medication but don't have all the facts.
Under current guidelines, many doctors only share information about PrEP with patients who presently have multiple partners or a partner who is HIV-positive or unsure of their HIV status. In reality, more people could benefit from PrEP, including those who are single and sexually active.
Some healthcare professionals also falsely believe that PrEP and condom use are mutually exclusive. Many people have felt shamed when asking for PrEP due to their healthcare provider's stigmatized perceptions of traditional PrEP users. 
Under the new, soon-to-be-implemented federal guidelines for PrEP, anyone who is sexually active should receive PrEP information from their healthcare provider, including adolescents. Given that many traditional sex education programs in schools throughout the U.S. aren't providing LGBTQIA+ youth with the resources they need to stay safe and healthy, the new guidelines are an important step toward more inclusive sexual education.
Opening up the conversation about HIV prevention to more individuals aligns with what Dr. Lisa Sterman, MD, MPH, shared during a conversation with Alto in October 2020.
"A lot of people may think, 'I'm not at risk' or, 'that's not my group of people,'" Sterman said. "The way I teach it is: if you've ever had sex, you're at risk for HIV. If you've ever shared drug needles, you're at risk for HIV. Everyone should know their status."
Addressing fear of discrimination or stigma at the doctor's office
Under current CDC guidelines, patients must share personal details about their sexual health or drug use with their doctors to get a PrEP prescription. However, many people at risk of contracting HIV don't feel like they can speak openly with their healthcare providers, particularly LGBTQIA+ people of color, who face multiple forms of discrimination. 
Too often, this leads to negative health outcomes and disparities in HIV rates. The CDC's new proposed guidelines for PrEP account for the fact that some patients may not feel comfortable disclosing personal information about their sexual health or drug use. 
While conversations between doctors and patients about PrEP will initially cover a patient's sexual health history, the CDC is recommending that any patient can receive a prescription for PrEP if requested. This means that you can get PrEP without disclosing personal information related to your risk for HIV, another big step forward for PrEP access and HIV prevention.
Access PrEP at the most affordable price
There are more FDA-approved medication options for PrEP than ever before: Truvada®, Descovy®, and a generic for Truvada, which became available in October 2020. The following resources can connect you with a provider who will prescribe PrEP for you:
Alto will coordinate with your doctor and your insurance provider to ensure you're receiving the best PrEP option for your needs at the most affordable price. And you can connect directly with pharmacists who have expertise in HIV prevention and treatment through phone, text, or within the Alto app.
Reach out any time to get started via text or phone at 1-800-874-5881, or in-app messaging.
This content is not intended to be a substitute for professional medical advice, diagnosis, or treatment. Always seek the advice of your physician or another qualified health provider with any questions you may have regarding a medical condition.
All third party trademarks (including logos and icons) referenced by Alto Pharmacy remain the property of their respective owners. Unless specifically identified as such, Alto's use of third party trademarks does not indicate any relationship, sponsorship or endorsement between Alto and the owners of these trademarks.