Celebrating Women at Alto Pharmacy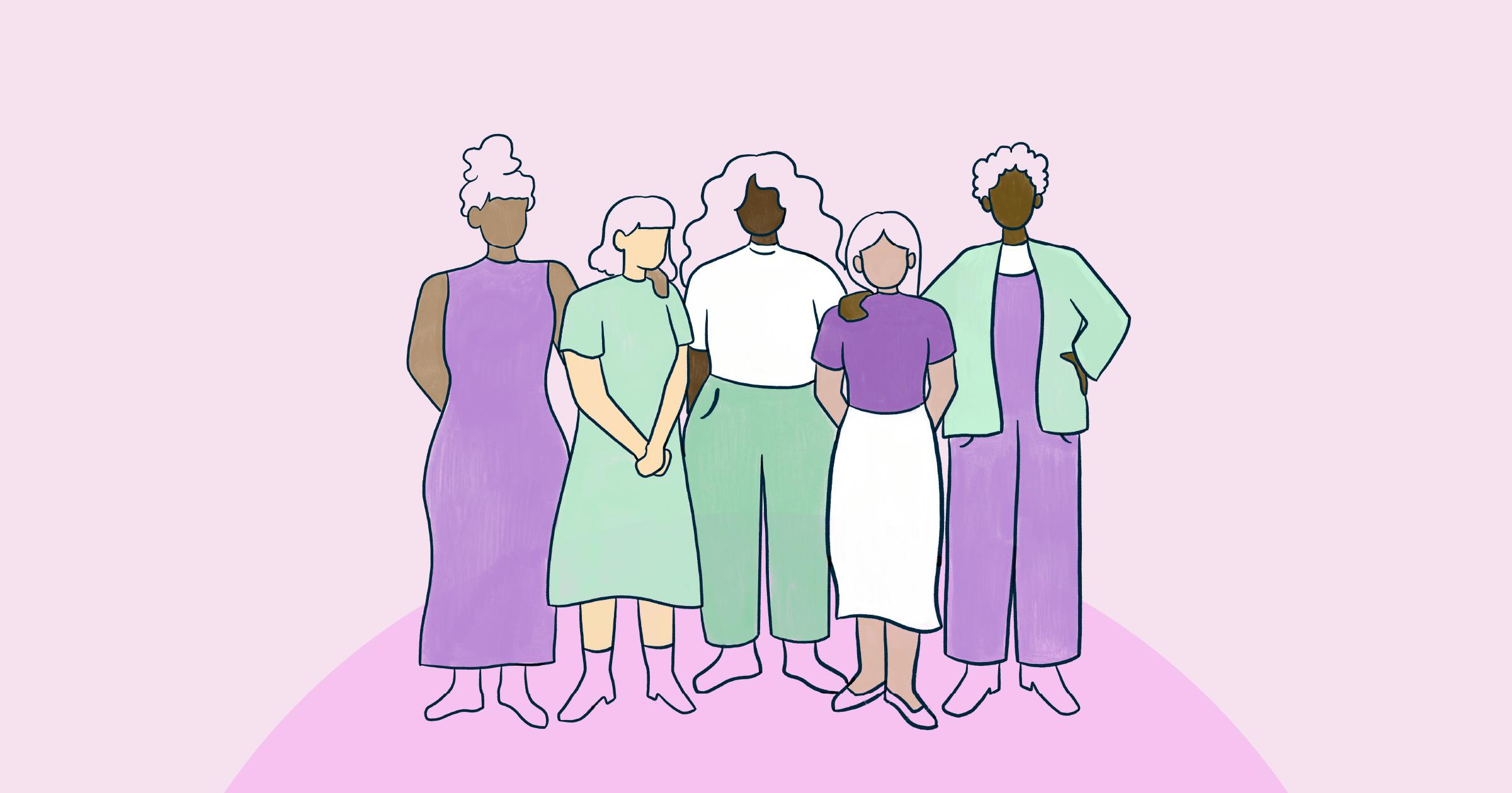 In recognition of Women's History Month, we highlight four women at Alto shaping the future of pharmacy. These leaders share their advice for women in the workplace, their unique super powers, and what they appreciate most about Alto's culture.
Liz Kelly, Sr. Director Sales, Fertility
What does your role entail? 
I'm responsible for hiring, coaching and supporting the needs of the national fertility sales team. I also work closely with fertility business and operations teams to deliver on our clinic and customer promises.
What did you do before Alto? 
Before joining Alto, I was finishing up a sabbatical where I spent my time volunteering on the board of a non-profit called ServeHAITI. Prior to that, I was the West Coast Area Business Director at EMD Serono and worked with Matt and Jaime [Alto's co-founders] to secure a contract to distribute fertility meds when they were still working out of AG Pharmacy!
What do you appreciate the most about Alto's culture? 
Hands down my favorite part of being on the Alto team is that the patient is truly at the center of every decision we make. I value that we make business decisions with our mission in mind.
What do you like doing outside of work?  
Of late, my favorite pastime is heading to the dog beach with my rescue, Bodhi, who has been the best medicine to ease some of the COVID-19 isolation I experienced over the past year. Before the pandemic, I made sure to travel to at least one new international spot a year. I love the experience of getting exposed to all things about another culture: cuisine, culture, belief systems, language.
Do you have a super power? 
I like to think that my super power is seeing the greatness in others, sometimes before they see it in themselves.
Any advice for women at Alto? 
I aspire to live by the motto "be the change you wish to see in the world." I encourage women to speak up for what they believe is right, even if nobody else agrees. That includes planning for your own career path and making it a priority to develop your skill sets so that you are prepared to climb the ladder that serves your own greatness.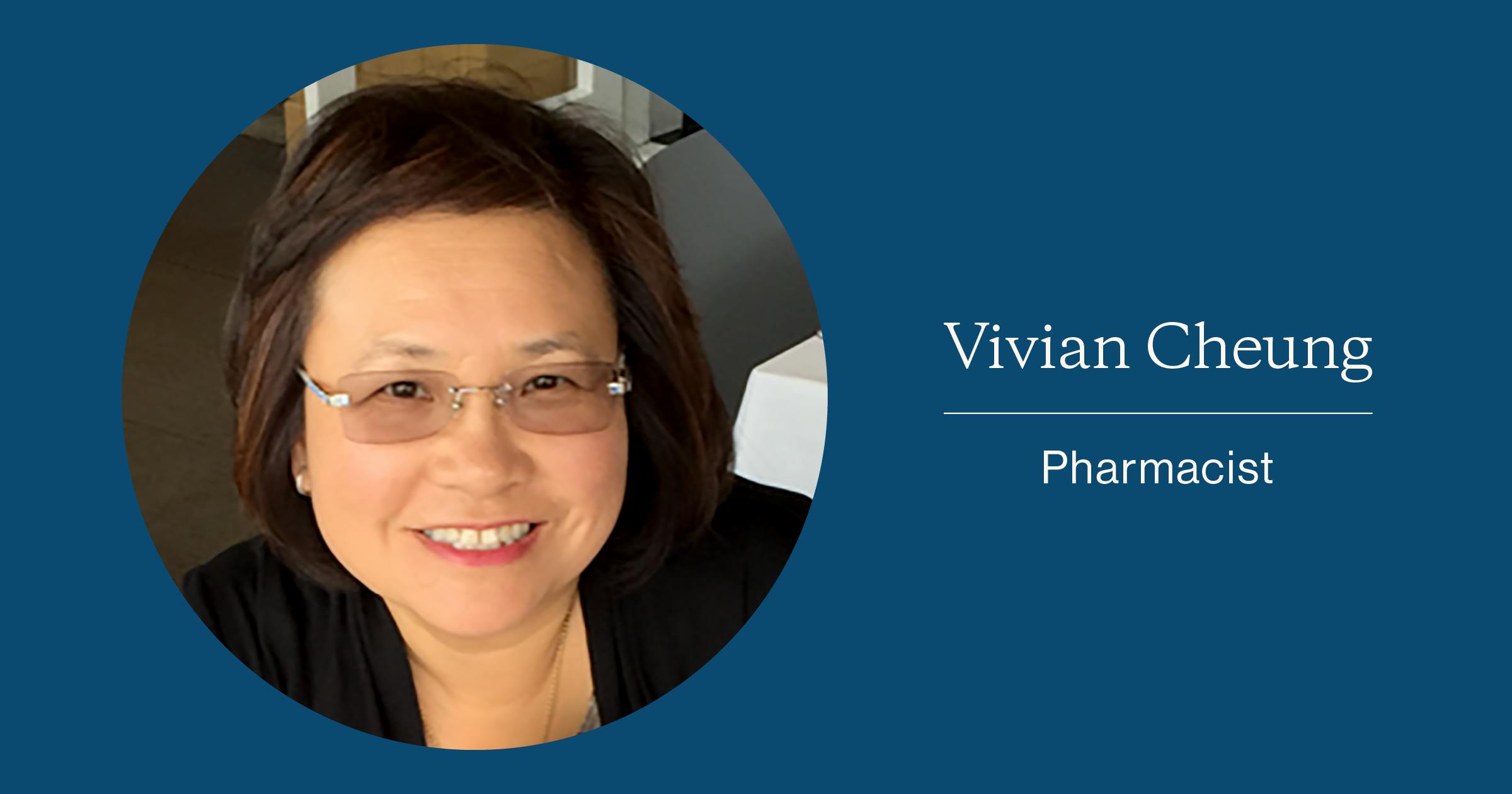 Vivian Cheung, Pharmacist
Tell us about yourself. 
I graduated from pharmacy school in May of 1979 and started working at AG Pharmacy after passing my boards later that year. I bought AG in 1998 when the previous owner wanted to retire - he had been with AG since it first opened in the early 60's.
Where are you originally from? 
My family moved to San Francisco from Hong Kong when I was five years old. Our story is one similar to those of many immigrant families who came to America looking for a better life in search of the American dream: own a home, have a car, raise children safely and give them the opportunity of a good education and a chance to have a better life. My parents raised their children here, emphasizing family, hard work and education. They lived their American dream, and I have them to thank for all that I am today.
What's your favorite thing to do outside of work? 
I love to travel. There are so many unique places to visit in this world. With the different cultures, the food, and the amazing sceneries/landscapes, there are endless things to see and experience! 
What do you appreciate the most about Alto's culture? 
The thing I appreciate most about Alto's culture is that everyone works so hard together to bring about the best pharmacy experience for all our customers. You can feel the energy and the motivation of all the Altoids. I cannot emphasize how amazing it is to be a part of this team and to watch Alto grow and evolve into the pharmacy of the future and the pharmacy of our dreams!
What's your favorite memory thus far at Alto? 
In the very early days, when Alto was still Scriptdash Pharmacy, a customer needed to get her trigger shot [as part of a fertility protocol] within the next few hours. It was close to rush hour, and we had no couriers available to deliver to the South Bay. Our CEO Matt came to the rescue on his motorcycle, and off he went to make the delivery. It was such a wonderful and warm feeling to watch and cheer him on together. That is truly what Alto love is all about!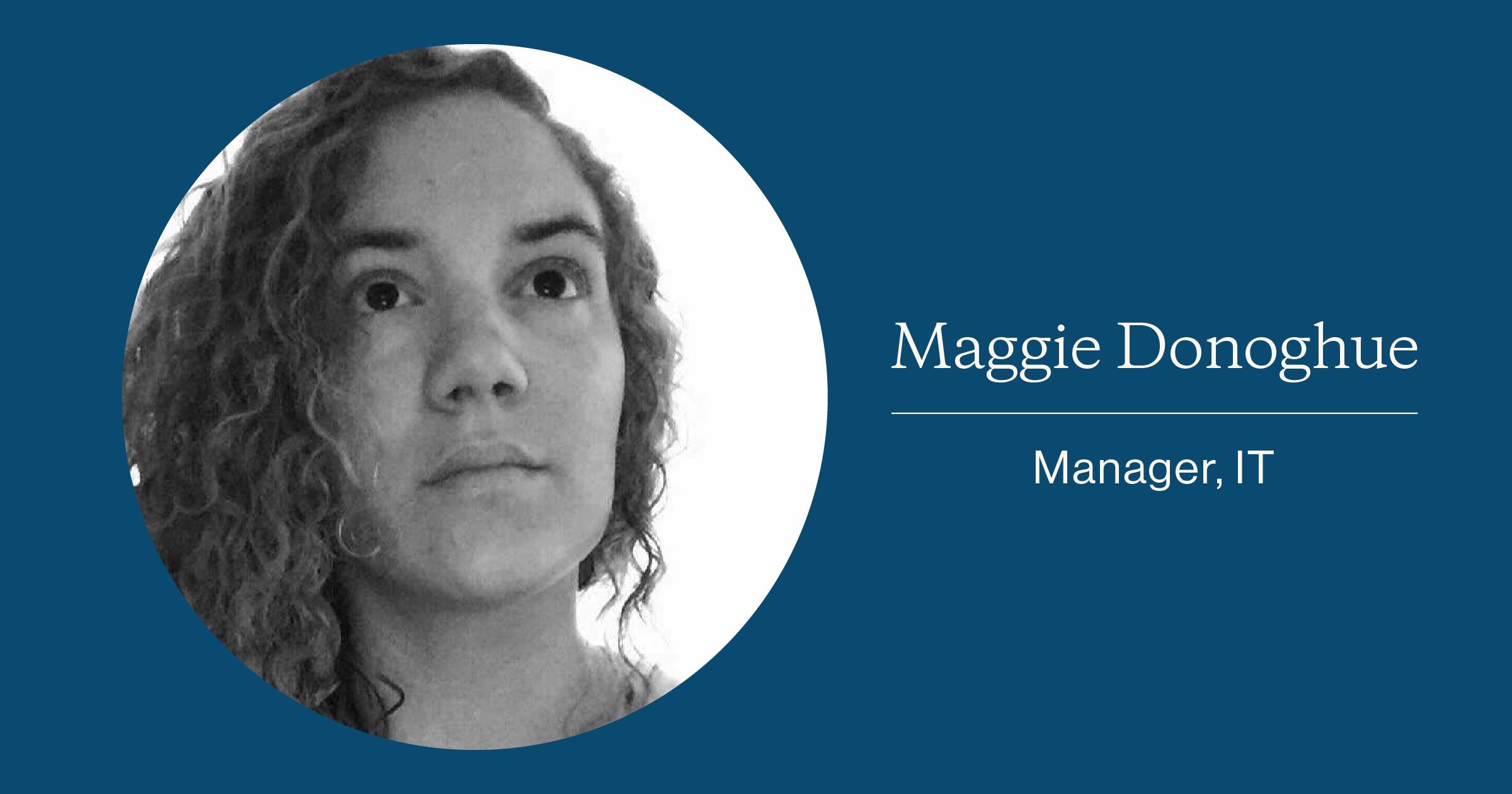 Maggie Donoghue, Sr. IT Manager
What does your role entail? 
I manage our amazing IT Support team, helping all Altoids get the technology support they need, when they need it. 
What did you do before Alto? 
For the better part of the last decade I have been managing IT Support teams. From Facebook and Twitter to Lyft and Uber, I've seen it all (or at least most of it!).
What do you appreciate the most about Alto's culture? 
Our incredible dedication to our mission. In my short time here, I truly see us putting patients first, and it's moving to see. 
What do you like doing outside of work? 
I'm a big traveler, but since COVID-19 has put a damper on that, I enjoy flying around Colorado with my partner in our vintage Beechcraft Bonanza. I also love hopping on my motorcycle and just exploring! 
Favorite vacation spot?
I'm in love with Central and Eastern Europe. Some of my favorite places are Prague, Vienna and Budapest. 
Do you have a super power? 
My sense of empathy.
Any sayings or advice for women at Alto?
Speak and act authentically.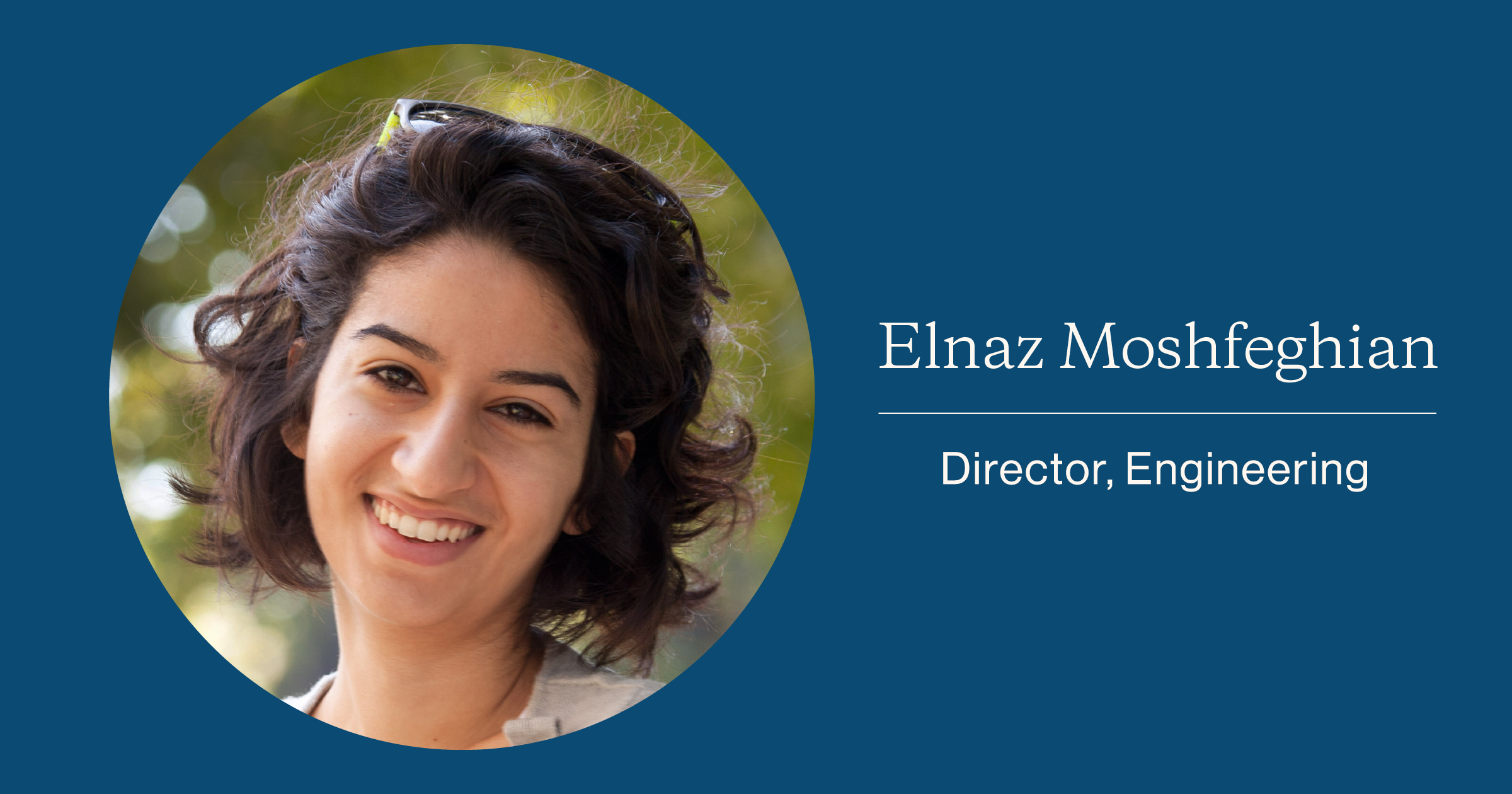 Elnaz Moshfeghian, Director, Engineering
Tell us about yourself. 
I'm originally from Iran but moved a lot growing up, including Oklahoma, Australia, Qatar, Kuwait, and Chicago. I have been in San Francisco for the last six years. I stumbled across software engineering in college and found a passion for building products and teams. I joined Alto as the third engineer and this is now the largest company I've ever worked at. 
What does your role entail? 
I lead a group of 20 engineers across three teams. Two teams are focused on getting prescriptions ready to schedule quickly and accurately, and one is focused on enabling faster, higher quality, and more enjoyable product development across the broader product and technology organization. My work involves a lot of collaboration, creativity, transparency, and flexibility. 
What did you do before Alto? 
I was an early software engineer at a small startup; before that I was a hybrid software engineer and product manager at a design and development studio. 
What do you appreciate the most about Alto's culture? 
I like how passionate everyone is about what they do. 
Do you have a super power? 
I'm at my best managing a crisis or finding a path through conflicting strong opinions. 
Any advice for women at Alto? 
I want to start with some advice for our allies: get more curious about the experience of the women you work with and learn about ways you can support and amplify the work of the women around you. Diversity, equality and inclusion is a team sport and, even if we win a game or two, it's about the continuous pursuit of excellence. 
For my fellow women at Alto, I wish I knew earlier to focus more on improving my craft and impact so I can get a seat at the table, rather than trying to juggle advocacy and my own work. Once you're at the table, you can really advocate for hiring, growing, and retaining women. 
Community at Alto
To learn more about the work of our six employee resource groups (ERG's) focused on building community - including Umoja (Black), Auténtico (LatinX/Hispanic), Women (WOAA), Proud (LGBTQIA+), Asian/Pacific Islander, and Working Parents - read our 2020 Diversity, Equality and Inclusion Report. 
Are you passionate about shaping the future of pharmacy? Join us as we deliver our industry-leading pharmacy care to millions of Americans.