Fertility Patient Story: Tiffany Shares Her Experience with Alto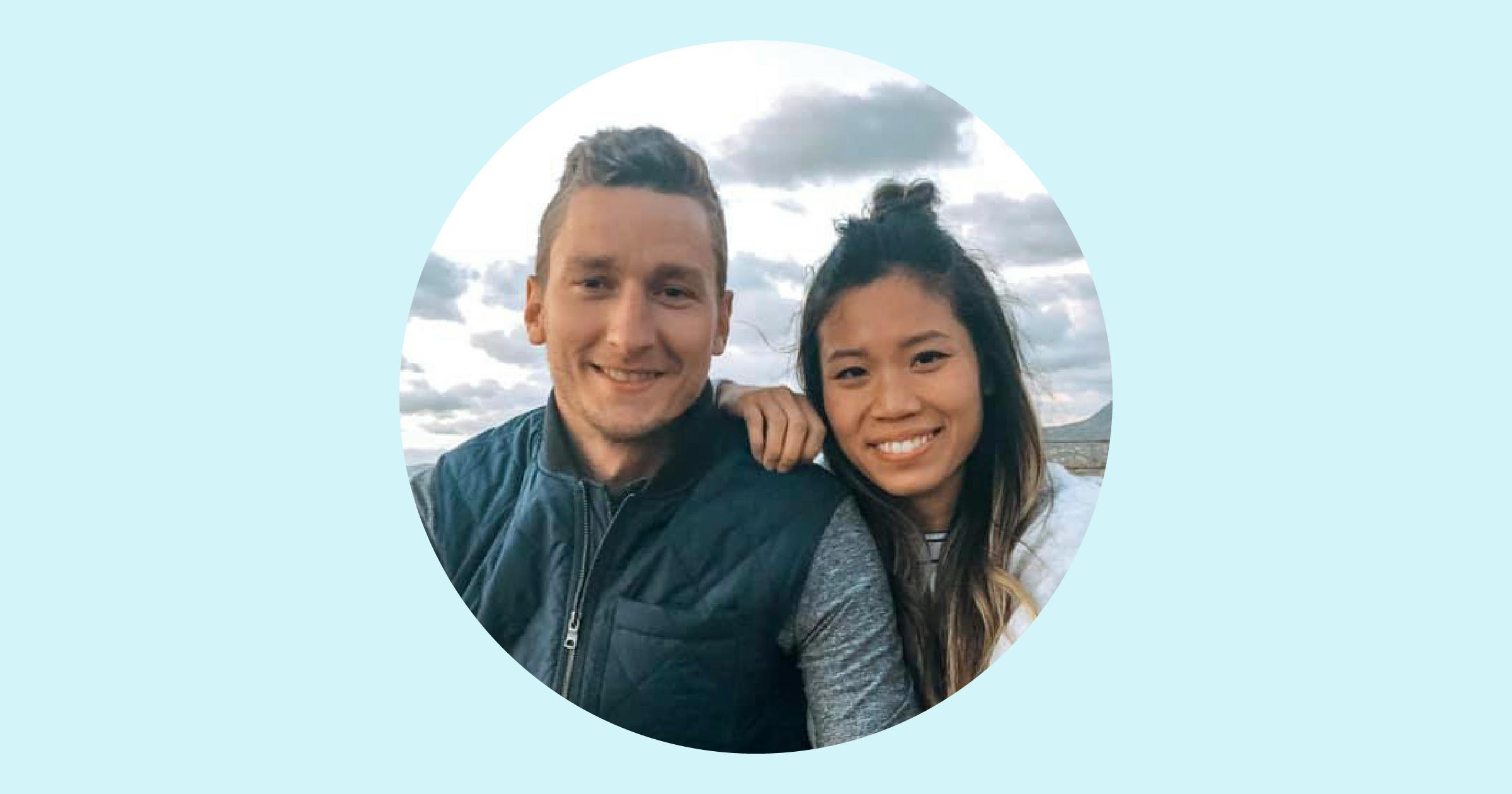 How One Couple Navigated Their Infertility Journey
Facing fertility issues can feel like entering completely unfamiliar territory. From deciding when and how to pursue treatment to navigating the ensuing procedures and medication protocols, uncertainties can surface at every turn. However, while no two journeys are completely alike, there is so much to be learned from the many hopeful parents who have traveled the various paths of infertility treatment before. 
This fall, we had the opportunity to meet Tiffany Remington and her husband Caleb, who spoke to us about the importance of having a pharmacy partner they could rely on through their own infertility journey. Read on to learn more about how the process unfolded in Tiffany's own words and her advice for others going through a similar experience. 
Our Diagnosis 
My husband, Caleb, and I love to seek out adventure in almost everything we do. For the past two years, we've been living full-time in an RV that we renovated into the coziest home on wheels. Before pursuing our wild dreams of living tiny, we created a one-off event called The Greatest Wedding Ever Donated, where we turned our wedding into a gala and benefit concert and raised $207,000 for charity. 
So what's next in our books? Starting a family. To our surprise, it took us a year and a half to start our journey of growing our family, and most of the waiting was out of our control. When we had our initial visit with our reproductive endocrinologist back in May of 2019, we thought things were going to happen fast—boom, bam, baby in the utero in one month. We quickly found out how intense the process is and how little we fully understood. All we knew was that we needed help. 
My husband was born with a condition called cystic fibrosis (CF), a genetic condition that creates a thick buildup of mucus in his lungs and other organs of his body. 98% of men with CF are also born infertile due to the absence or underdevelopment of the vas deferens (think of it as the highway for the sperm). After trying to conceive for two years on our own, we had a gut feeling that the lottery win for natural conception was not in the cards. We are a couple affected by male factor infertility.
How We Took Action
After choosing a clinic, we had blood work done within the month. We then planned for Caleb's microTESE, a surgical procedure to extract sperm from the seminiferous tubules of a male's testes and epididymis. Unfortunately, that was round one of delays. We had to wait five months for an open spot for surgery. The initial disappointment rapidly turned into gratitude knowing that we had more time to fully wrap our head around this process, find a community for support, and educate ourselves in the decisions we would have to make along the way.
In February of 2020, we joyfully celebrated the eleven vials of sperm that were collected and were ready to start our IVF protocol. To ours and the world's dismay, COVID-19 restrictions were put into place and our clinic shut down in March, just as we were about to begin. Due to Caleb's health and the nature of the virus, we decided to move our IVF funds back to his medical emergency savings in case something happened. 
For five and a half months, we waited. We finally came to a place of comfort to move forward once our clinic allowed for new patient protocols to resume. We officially started our IVF stimulation protocol for egg retrieval at the beginning of August. After fifteen days of shots, we pulled the trigger and were able to produce seventeen beautiful mature eggs. Of the seventeen eggs, fourteen were fertilized, thirteen made it to Day 3 Blastocysts, four to Day 5 Blastocysts, and two to Day 6. We ended up with a total of six embryos that got sent off for PGS testing. A week later, we found out that of the six embryos, three came back genetically normal.
Choosing Our Fertility Pharmacy
We wanted to keep the momentum going, so we opted to transfer our first frozen embryo as soon as possible. I had surgery to remove a couple of polyps and by the beginning of October, I was in the clear with a healed uterus, ready to welcome our baby home. With the transfer protocol moving rapidly, I knew I had to find a new pharmacy that I felt like I could rely on. 
During egg retrieval, I ordered from my clinic's partnered pharmacy without realizing that I had much of a choice otherwise. My medication was delivered to the wrong address, and the idea that it might happen again stressed me out because timing is everything in this process! When speaking with some of my IVF friends, I kept hearing about Alto Pharmacy. I took a deep dive to see what all the "buzz" was about.
I could feel the grin stretch across my face when clicking enter on the URL. The website was already drawing me in. This is a pharmacy? Free delivery, advice, price investigation, and they work with your insurance? I've been managing my husband's medication for years. I know first-hand how time-consuming all of the things that Alto provides can be—it's a full-time job. This isn't just a pharmacy, it's a care team.
When I saw that Alto would take the burden off my shoulders, I was INSTANTLY sold. No need for spreadsheets, no need to play phone manager while connecting insurance and pharmacies, no need to Google down a rabbit hole. They would take care of all the details and that in itself is priceless.
I had my nurse place my next order with Alto and within the hour I had a text message to my phone prompting me to download the Alto app where I could manage deliveries and medications, connect with a pharmacist, and track my orders. Again, mind blown. An app? For a pharmacy? Can someone bring Alto their crown? One of the best parts is that the delivery windows were only a couple of hours—not like most other pharmacies where you have to wait the entire day to receive your medications. They also have one of their own courier team members HAND-deliver it to you.
Boutique service with savings—I couldn't be a bigger fan. This whole IVF process can sometimes make you feel like a number. Alto is one of those companies doing it right by honoring you as a human. They show up in the app. They show up on the phone. I felt heard and fought for.
If you are walking through this (in)fertility process, or any medical journey for that matter, my advice is: don't be afraid to advocate for yourself. Speaking as both a caretaker and patient, medicine is often routine and anonymous, and personalized care has not yet been perfected. Pharmacy choice, specifically, matters. Are they reliable? Do they advocate for you as a patient? Can they cut costs? What's their customer service like? What are patient reviews? Do they deliver on time? You have a choice, even if the options aren't clear at the start.
A Partner On Your Side
The team at Alto is ready to be your partner through it all, from your first cycle to your last. Questions about using Alto? Visit alto.com/fertility or give us a call at 1-800-874-5881. Our team is available from 9 am – 12 midnight ET Monday – Friday, and 10 am – 9 pm ET on weekends.
To connect with Tiffany and Caleb follow them on Instagram @ustheremingtons. 
Disclosure: Tiffany received medications at no cost from Alto Pharmacy in order to share her opinion about our services. The views expressed are solely her own.