What You Need to Know About Your Insurance in the New Year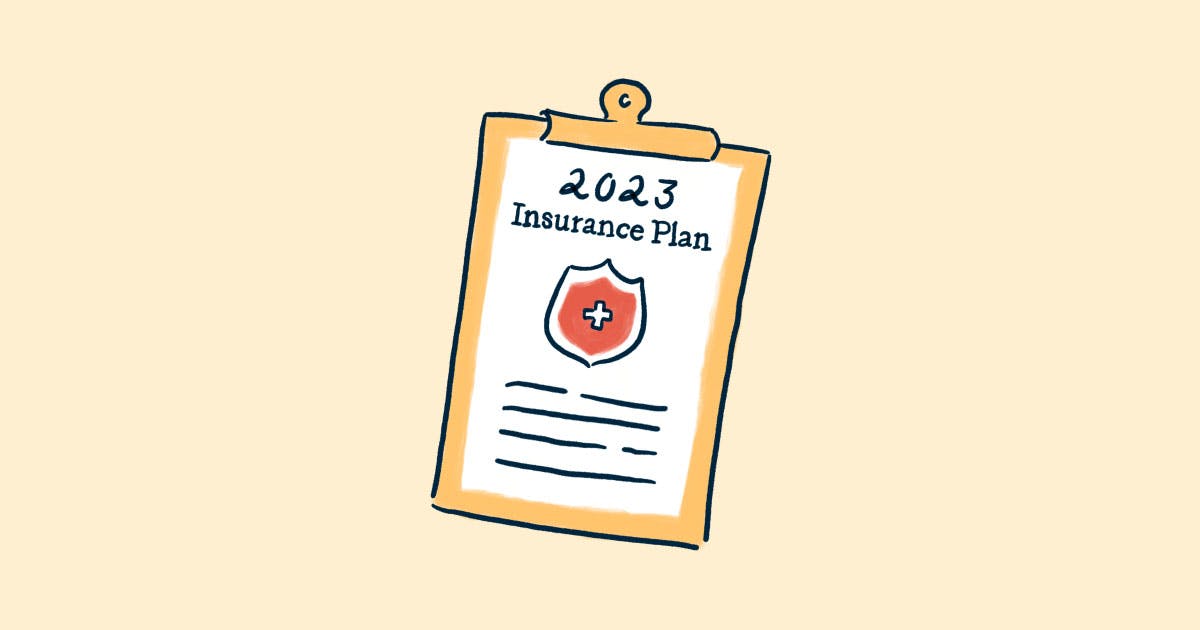 With a new year comes new insurance benefits, copay costs, and deductible resets. Here's what you need to know about potential changes to your coverage when your plan updates on January 1st. 
What is an insurance renewal?
It is common for insurance companies to adjust their rates and offerings each year and then allow people to select new plans or renew their current coverage. The process enables insurers to update their plans based on inflation, the introduction of new medications, and other market changes. It also provides each of us an opportunity to assess and adapt our health insurance needs every year. 
If you had health insurance this past year, you likely went through an "open enrollment" period in the fall. During that time, you learned how your plan was changing and which key benefits would continue. You then had the opportunity to renew your current plan for another year or switch to a new option altogether. 
Why are insurance renewals important right now?
Most health insurance plans operate on a calendar year, meaning any changes take effect on January 1st. We recommend reviewing any recent changes to your plan to avoid unwelcome surprises later. 
Which insurance updates might impact me the most?
As you review your yearly changes, you'll want to make special note of the following, as these updates could affect your budget: 
Your monthly premium 
Your premium is the cost of your health insurance plan each month. It's common for your premium to change slightly from year to year, so be sure to double-check if yours is going up.
Your copays and deductible
Your deductible is the amount you have to pay for healthcare services before your insurance starts to help cover the costs. For example, if your deductible is $2,500, you will need to pay that amount for covered services on your own before your copay kicks in. Some plans have a combined deductible, covering both medical and prescription costs, and other plans will have a separate deductible for prescription medication costs.
Your deductible resets at the beginning of the year, which could mean a significant uptick in your healthcare expenses until you spend enough to cover your deductible. Make sure to budget accordingly. 
Your copays and coinsurance—the amount you'll owe for healthcare services after you've exceeded your deductible—may also change. Different types of health services can have different copays, so look closely at the ones you think you'll use most often. 
Formulary changes 
A formulary is a list of generic and brand-name medications that are covered by your insurance company. The list includes tiers that indicate which medication versions are preferred by your insurer and therefore offered at a lower out-of-pocket cost for you. 
If you have current prescriptions, you'll want to make sure that your plan still covers your specific medications. You may also want to find out if there is a cheaper version of your medication available that you can discuss with your healthcare provider. If you fill your prescription with Alto, we'd be happy to investigate the options for you and let you know if there are alternatives that could lower your costs. 
For more on decoding common insurance terms, we recommend this helpful glossary from JDRF. 
What can I do if I find out my medications are more expensive?
Combing through insurance updates can be confusing, especially if you discover that you have to pay more for your medications this year. If copay changes and deductible resets affect your out-of-pocket expenses, we'll search for any available savings to offer your medication at the best price we can.
If your insurance company requires a written request from your doctor to keep you on the same medication because of formulary tier changes, we'll work with your doctor to proactively file the paperwork. Plus, we'll keep you informed the whole way. 
Read more about prior authorizations and how we can help here. 
Is there good news?
Yes! Your updated health insurance plan may come with new benefits that can save you money and enhance your health. Look for bonus perks like free annual exams and preventative care; discounts on fitness and nutrition programs, gym memberships, chiropractic care, and massage; savings on health products; and reduced vision care rates. Often, people forget to use these benefits, which can mean money left on the table.
As you make your health plan for the coming year, don't forget the benefits of choosing a better pharmacy. With a simple switch to Alto, you'll get insurance support, price investigations, and your medications hand-delivered for free. Plus, you can call or message our pharmacists any time for quick advice. If 2022 saw you waiting in line or on hold to access pharmacy support, let this be the year that the care you need comes directly to you.
Ready to switch to a better pharmacy? Our team is available to answer your questions from 9 am – 12 midnight ET Monday – Friday, and 10 am – 9 pm ET on weekends; reach out by in-app secure messaging or phone.
This content is not intended to be a substitute for professional medical advice, diagnosis, or treatment. Always seek the advice of your physician or another qualified health provider with any questions you may have regarding a medical condition.
Editor's Note: This post was originally published in January 2021 and has been updated for accuracy and completeness.