AltoMD Saves Times and Adds Transparency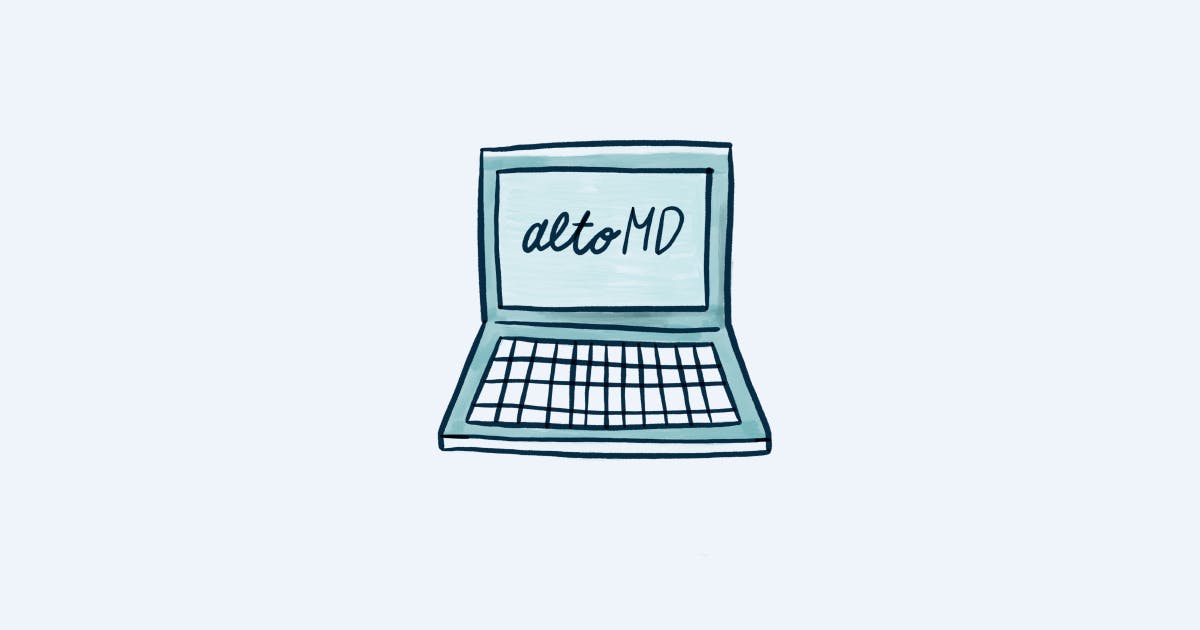 AltoMD makes it easier for doctors and nurses to communicate and collaborate with a pharmacy. AltoMD is an online platform where providers can track the status of a prescription, patient, or prior authorization. Rather than relying on phone and fax and responding to endless voicemails, providers can message a pharmacist for an expedient response in between patient visits. AltoMD also eliminates a number of administrative hassles, such as processing prior authorizations and contacting insurance companies, and provides valuable insights like compliance reports to improve the efficacy of care.
Fewer Phone Calls, Faxes, and Messages with Pharmacy Requests
On March 19th, Alto launched a new feature on AltoMD called Pharmacy Requests, which is a one stop shop for a provider's most pressing tasks, whether it's a quick clarification, therapeutic substitution, or providing information for a prior authorization. Alto's streamlined form eliminates excess messaging and overflowing inboxes, allowing you to focus on what's most important — your patients.
Here we'll take you through the before and after to illustrate what has changed on AltoMD. Historically, providers had to make sense of a confusing list of messages. It was hard to determine what was most important and where to spend one's time.
As seen below, now, a provider is alerted to how many outstanding pharmacy requests require his or her attention. We've categorized them into three buckets:1) Prior Authorizations, 2) Clarifications, and 3) Therapeutic Substitutions. This makes it easy to see not only what but which patient's medications require follow-up.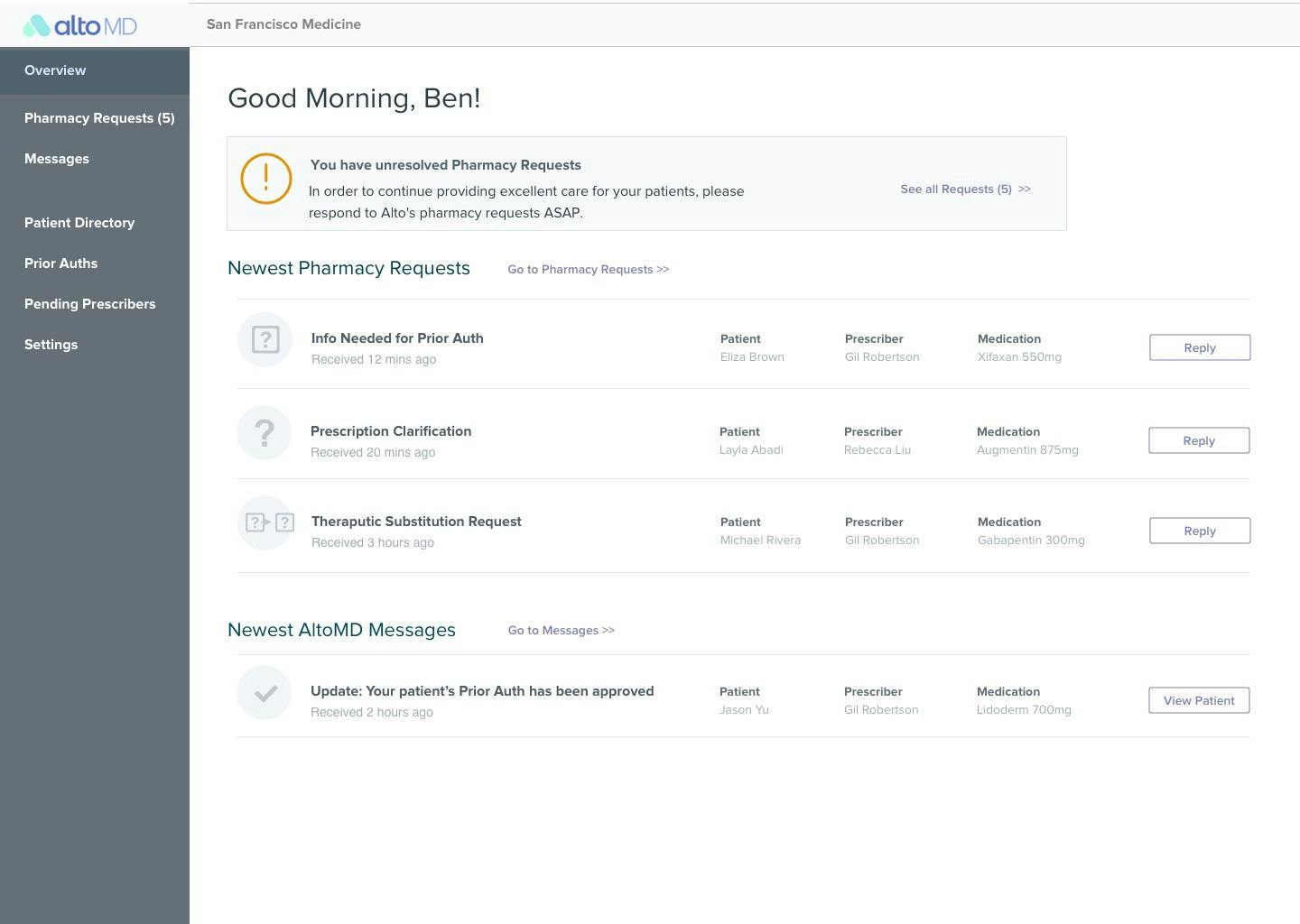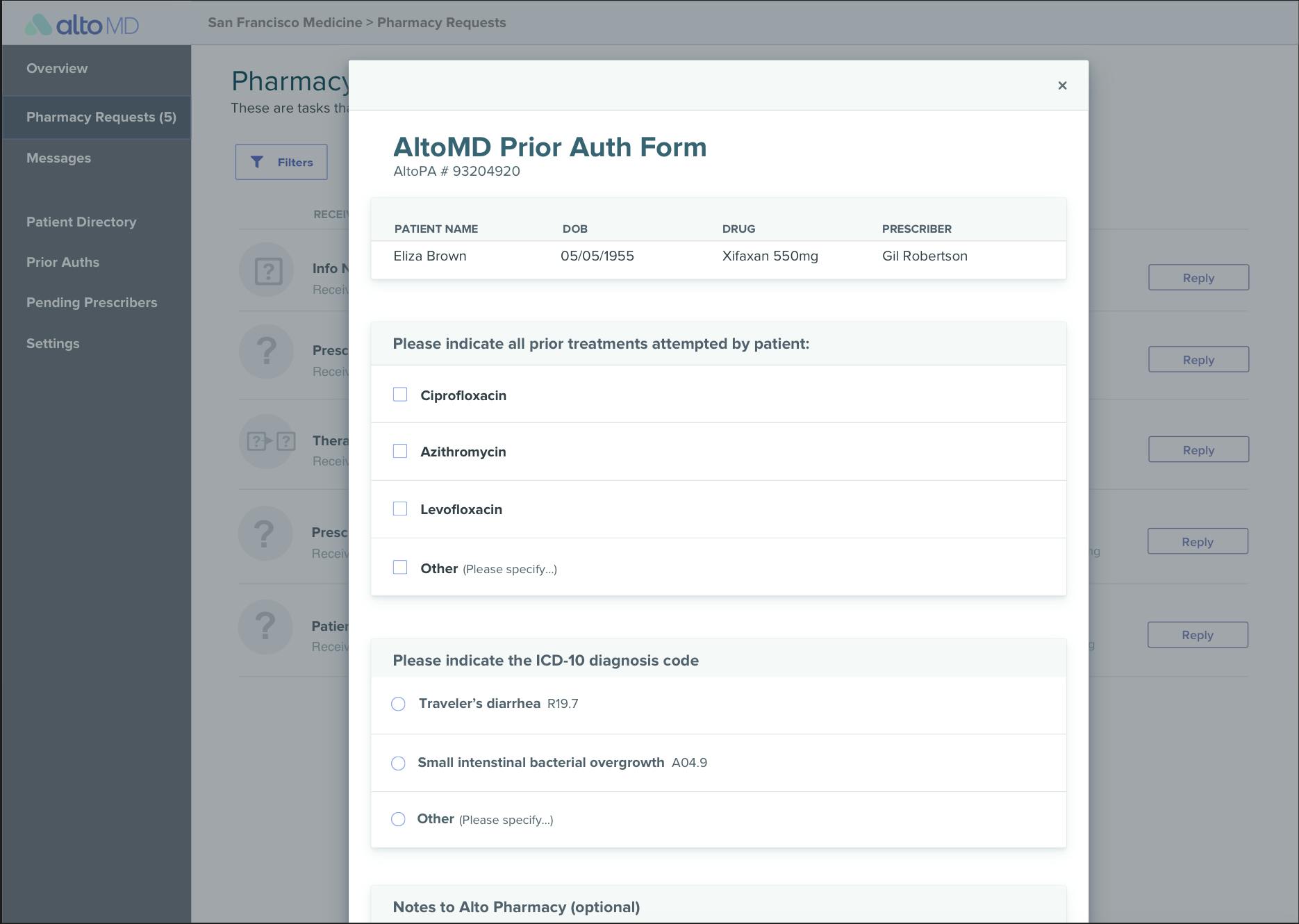 If you have any questions, feedback or ideas, please email providersuccess@alto.com or reach out to your Partnership Manager.