Béquet Confections: The Story Behind Alto Pharmacy's Caramel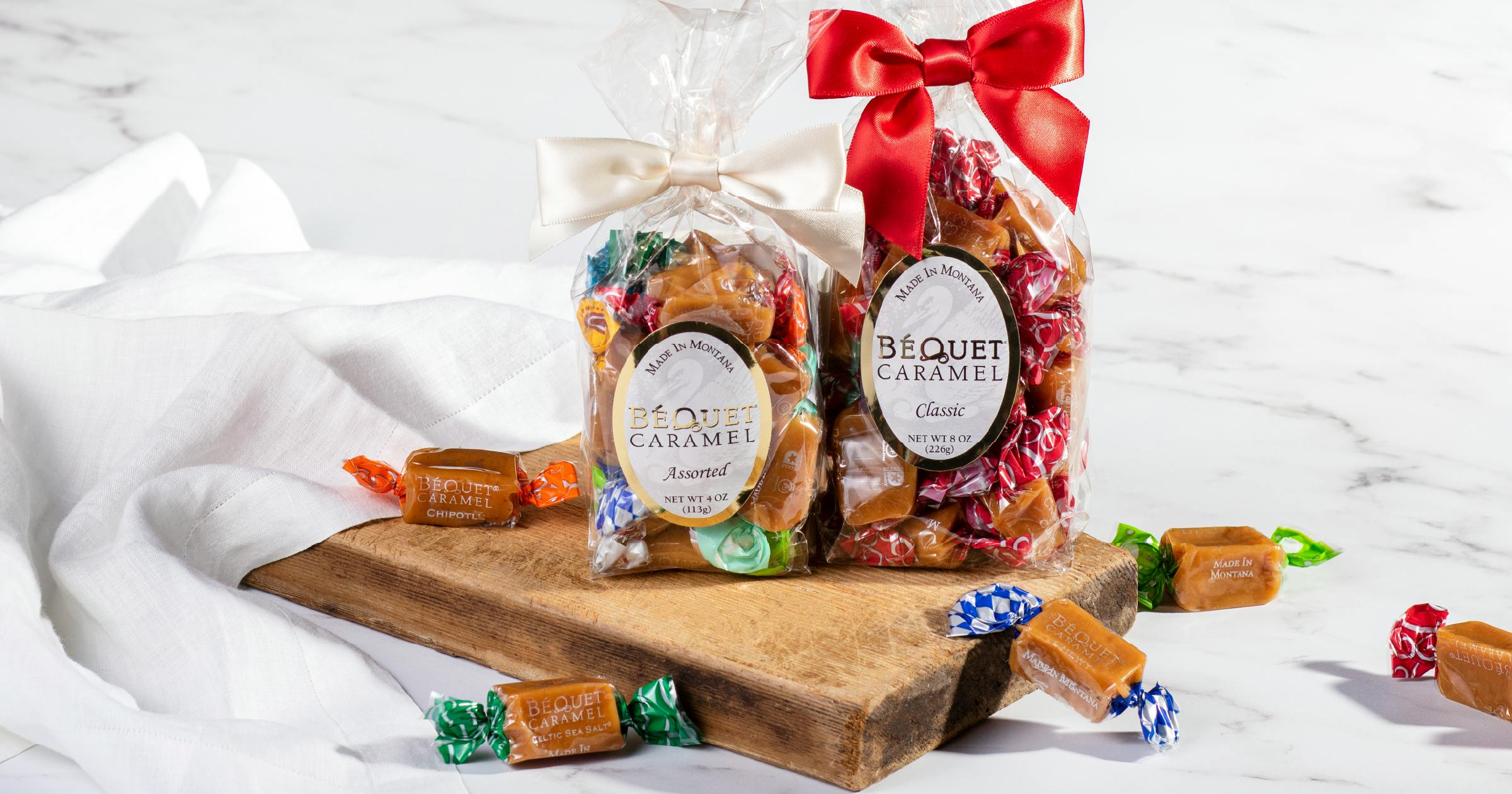 If you have received a prescription delivery from Alto, chances are high that you've noticed a caramel sitting alongside your medications. Alto's co-founders knew early on that they wanted to include an unexpected moment of delight in each delivery: "We wanted to put a smile on our customers' faces, knowing that taking medicine may not always be the most pleasant experience," shared Matt Gamache-Asselin, Alto's CEO and co-founder. "After tasting Béquet's caramel, we knew we found a winner."
Read on to learn more about Béquet Confection's start and how this female-founded business remains successful twenty years later.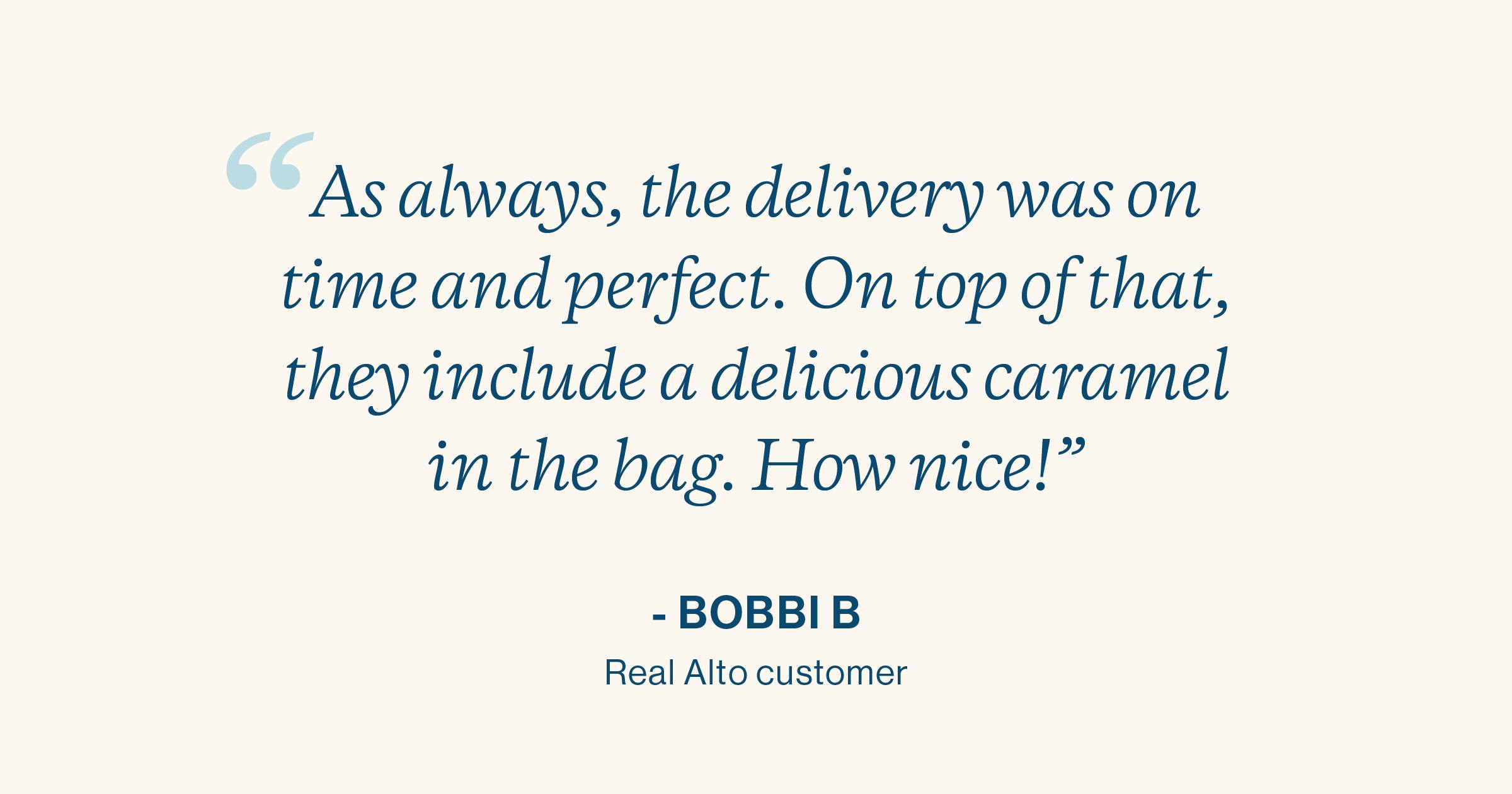 A sweet beginning 
Béquet Confections was founded in 2001 by Robin Béquet and is now one of the largest gourmet caramel manufacturers in the U.S. Robin transformed her hobby into a full-fledged entrepreneurial endeavor at the encouragement of friends and family who couldn't get enough of her gourmet caramel.
Twenty years later, Béquet Confections continues to delight customers across the nation with varieties such as Celtic Sea Salt®, Salt-Chocolate, and Butterscotch. They've received numerous accolades including the sofi™ award, presented by the Specialty Food Association, which is considered one of the most prestigious awards in the gourmet food industry. 
The secret to success
So what sets Béquet Gourmet Caramel apart from the competition? It's about having a passion for doing something better than anyone else, and that starts with using high quality ingredients.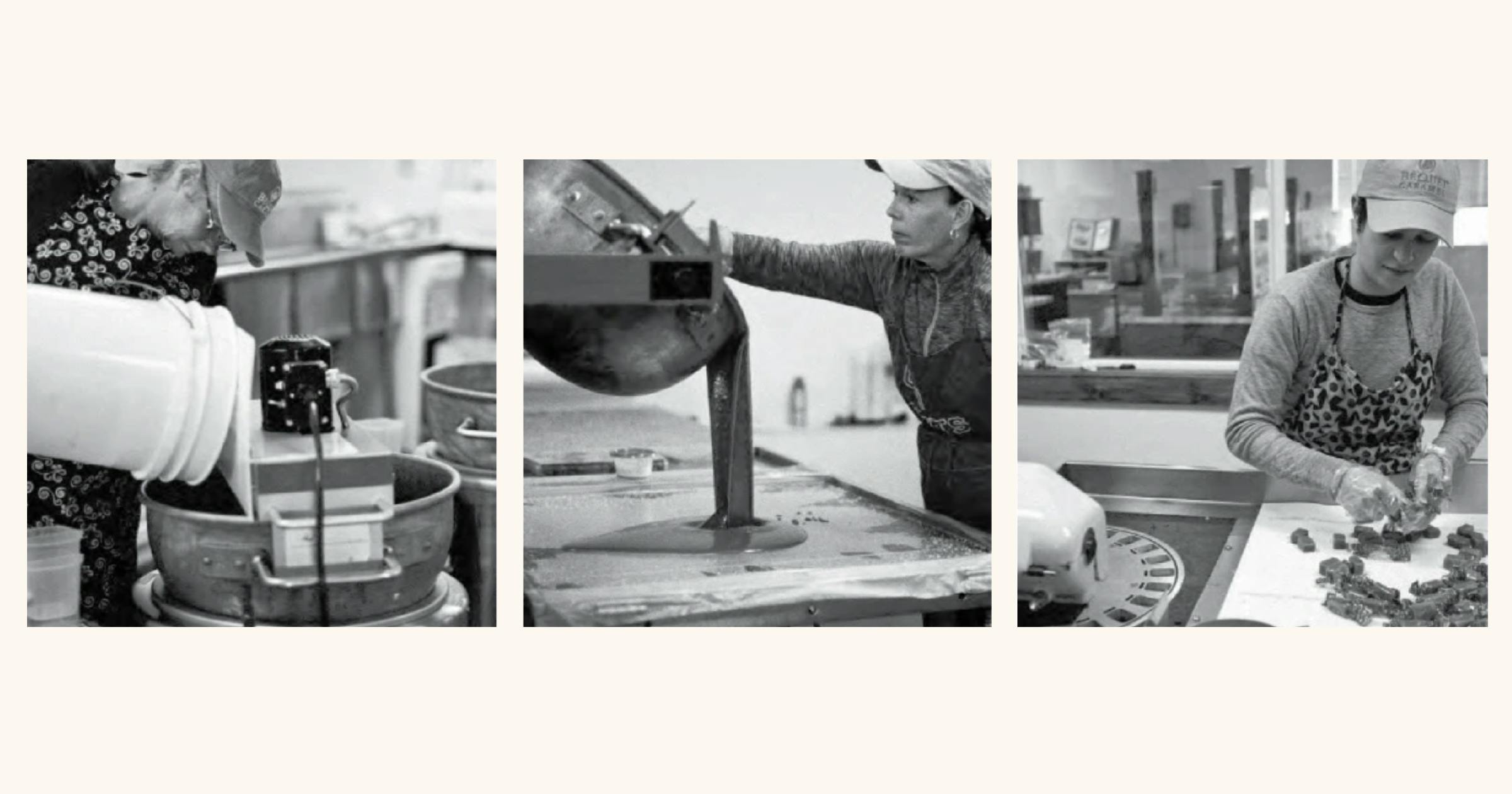 The entire process takes place at a facility in Bozeman, Montana, the town where Robin originally started the business. Each batch of Bequet's Celtic Sea Salt® caramel is hand-crafted under the watchful eye of a master caramel chef, and includes non-GMO sugar, antibiotic-free milk and, of course, authentic Celtic Sea Salt®. This particular grey salt is harvested from the north of France and undergoes a thorough sifting process.
The raw ingredients are poured into small stainless steel kettles and slow-simmered to a very specific temperature. This a key component of the process as temperature dictates both the flavor and color profile of the finished sweets. Once the caramel is cooked to perfection, it is poured onto a cooling table and cut into strips. The staff then completes a quality control check to ensure the salt is evenly distributed  for the perfect balance of sweet and salty.
A dedicated community
Robin credits the community of Bozeman for supporting her dream and helping the business grow. Without the local assistance of retailers who took a chance on stocking the product, neighbors who championed for her, and even landlords who offered reduced rent, Béquet Confections wouldn't be where it is today. 
Two years ago, Life is Sweet purchased Béquet Confections. "We're proud to be a part of the Life is Sweet family of brands and look forward to continuing Robin's legacy of producing the most exquisite gourmet caramel," shared Lyndsey Althans, Director of Finance & Administration at Béquet Confections.
Savor the Savings
To learn more about Béquet Confections and find a local retailer near you, visit their site. Use the code ALTO20* to save 20% off your next online purchase.
*Limit one use per customer, shipping fees are excluded. Not valid in stores or on previous orders; may not be combined with other offers. Béquet Confections reserves the right to terminate special offers without notice at any time.