From Pharmacist to Professor: Sandra Aziz Spotlight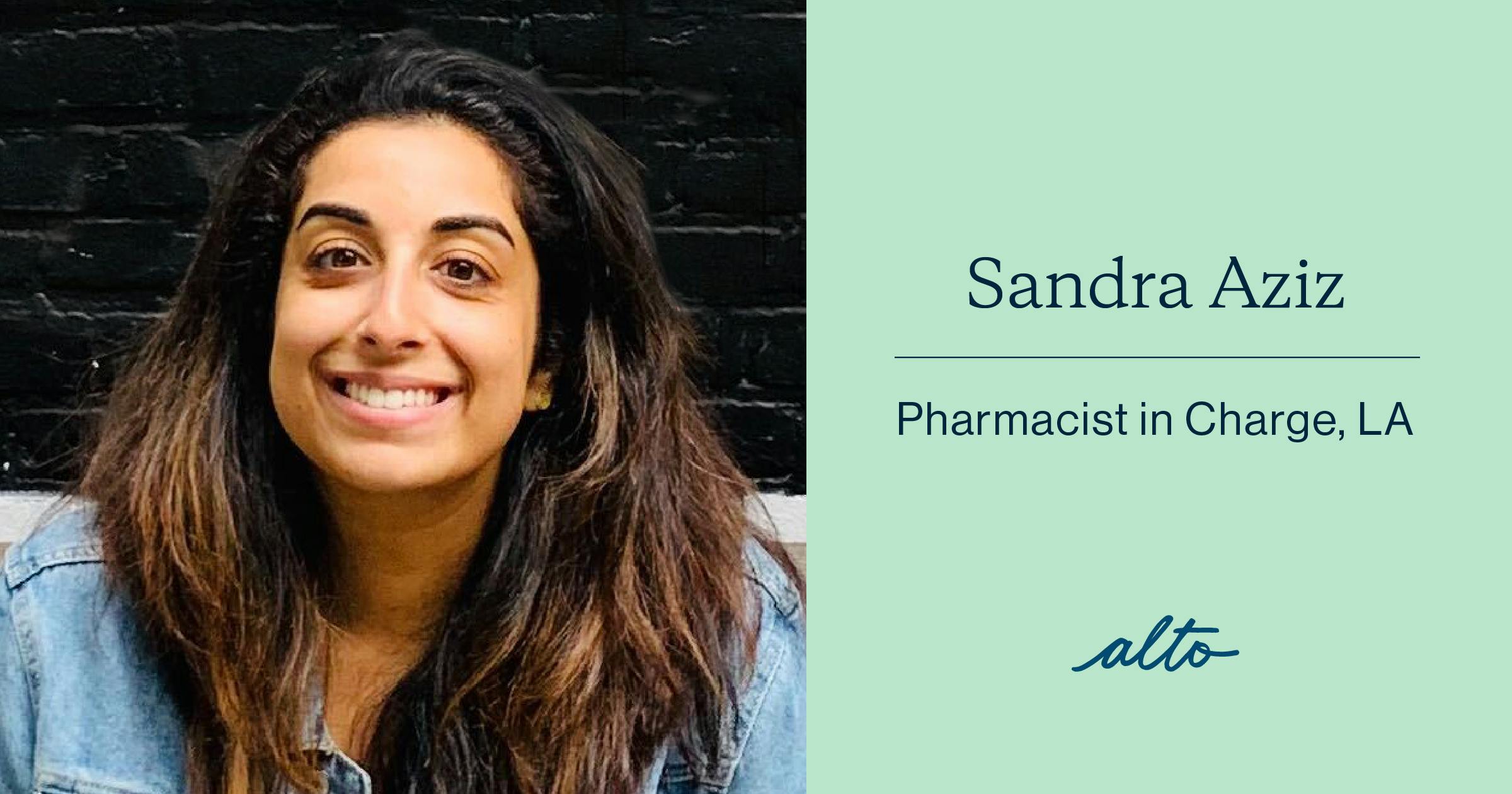 Sandra Aziz, Pharmacy Launch Manager and Pharmacist in Charge of our Los Angeles location, was recently selected by the University of California San Francisco (UCSF) to receive an "Apple for Excellence in Precepting" award. This celebrated accolade recognizes Sandra for her contributions to the experiential preceptorship program over the past academic year. In addition to this award, Sandra was recently appointed Assistant Clinical Professor at UCSF!
Preceptors are practicing pharmacists who provide guidance and supervision to pharmacy students. They selflessly act as mentors in addition to their already demanding day-to-day responsibilities. Over the last two years Sandra has mentored ten interns at our Los Angeles pharmacy location. Her responsibilities include building curriculums for their continued learning, and acting as a mentor and coach to help students reach their goals. With Sandra's guidance, eight students were accepted at their preferred residency/fellowship programs!
Read on to learn more about Sandra, what brought her to Alto and how the Gilmore Girls inspired her.
Congrats on being recognized as an exceptional teacher, role model and mentor! How does it feel? 
It's really rewarding! I spend a lot of time creating detailed syllabi to provide students with a wide range of learning opportunities at Alto that they likely would not get at another pharmacy. It feels great knowing that students value their experience and learnings with us. Even further, when students are interested in coming back and working at Alto post graduation — that's the best feeling.
What would you tell pharmacy students considering selecting Alto Pharmacy as a placement site for their rotations? 
If you're looking to experience how a healthcare technology startup operates, you should absolutely consider Alto!
In this unique learning environment, you will gain a breadth of experience working on projects alongside clinical care staff, engineers, operations managers, and product designers. You will be involved in process improvement projects that improve efficiencies, quality assurance and further preventative healthcare. Ultimately, you will be helping redefine how community pharmacies can serve patients and their communities!
Who is/was an influential person in your life and why? 
I always struggle with this question because growing up, my answer was Lorelai and Rory Gilmore from the TV show Gilmore Girls - two strong, well-spoken women who worked hard to be self-sufficient. 
But the most influential person in my life was my dad; no matter what battle he was facing, he always met it with a smile, kindness, and an awful joke. 
You've been with Alto now for three years. What do you enjoy most about being a part of the team?
My favorite thing about working at Alto is that I get to work with folks from a variety of backgrounds and disciplines on a daily basis: finance, product, engineering, etc. It gives me perspective and allows me to see challenges from various angles and problem solve accordingly. 
And finally, what do you like to do outside of work? 
I love looking at real estate, especially being in LA. My RedFin filter is set to $10M+ and any chance I can get to an open house, I absolutely will. Additionally, I have a sweet little black cat named Noodle whose self-designated play time is 2AM. 
If you have any questions about Alto, or are interested in joining our team, please visit alto.com/careers.