How Updated CDC Guidelines Can Expand PrEP Access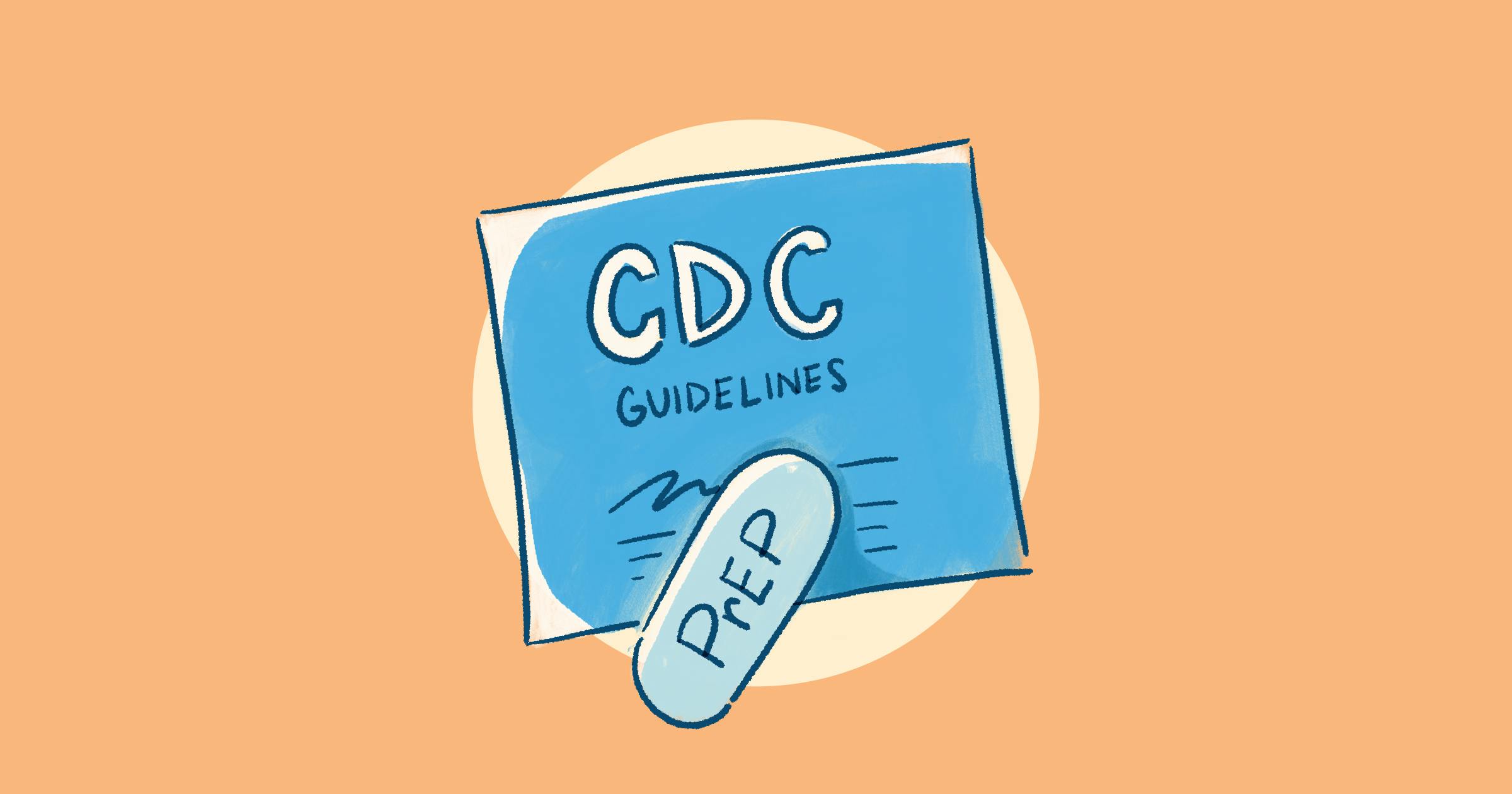 The U.S. Centers for Disease Control and Prevention (CDC) has updated its guidelines for PrEP, a medication that can lower risk of sexual transmission of HIV by 99% when taken daily. The new guidelines — which will inform local healthcare policies and doctors' decision-making processes — recommend that healthcare providers share information about PrEP with any patient who is sexually active, and that they prescribe PrEP for any patient who requests it. Here's what to expect from the changes.
A broader definition of who PrEP is for
PrEP usage has historically been low despite the medication's effectiveness. In 2020, just 25% of those who could benefit from PrEP were taking it.
Under the former guidelines, many doctors only shared information about PrEP with patients who presently have multiple partners or a partner who is HIV-positive or unsure of their HIV status. In reality, more people could benefit from PrEP, including those who are single and sexually active.
Under the new guidelines, anyone who is sexually active should receive PrEP information from their healthcare provider, including adolescents. Given that many traditional sex education programs in schools throughout the U.S. aren't providing LGBTQIA+ youth with the resources they need to stay safe and healthy, the new guidelines are also an important step toward more inclusive sexual education.
Opening up the conversation about HIV prevention to more individuals aligns with what Dr. Lisa Sterman, MD, MPH, shared during a conversation with Alto in October 2020.
"A lot of people may think, 'I'm not at risk' or, 'that's not my group of people,'" Sterman said. "The way I teach it is: if you've ever had sex, you're at risk for HIV. If you've ever shared drug needles, you're at risk for HIV. Everyone should know their status."
Addressing fear of discrimination or stigma at the doctor's office
Previously, many individuals were asked to disclose personal information about their sexual health or drug use in order to receive a PrEP prescription. However, many people at risk of contracting HIV don't feel like they can speak openly with their healthcare providers, particularly LGBTQIA+ people of color, who face multiple forms of discrimination. This barrier to PrEP access has kept many individuals from starting the medication and contributed to racial disparities in HIV rates: according to 2016 CDC data, white individuals accounted for 69% of PrEP use, while Latinx and Black individuals accounted for 13% and 11%, respectively.
The new guidelines aim to make PrEP more accessible for those who may be reluctant to share information about potentially stigmatized behavior with their healthcare providers. While conversations between doctors and patients about PrEP may initially cover a patient's sexual health history, the CDC has recommended that anyone should receive a prescription for PrEP if requested.
Access PrEP at the best price
There are more FDA-approved medication options for PrEP than ever before: Truvada®, Descovy®, and a generic for Truvada, which became available in October 2020. The following resources can connect you with a provider who will prescribe PrEP for you:
Alto will coordinate with your doctor and your insurance provider, if applicable, to ensure you're receiving the best PrEP option for your needs at the best price. 
Reach out any time through in-app secure messaging or by phone at 1-800-874-5881.
This content is not intended to be a substitute for professional medical advice, diagnosis, or treatment. Always seek the advice of your physician or another qualified health provider with any questions you may have regarding a medical condition.
All third party trademarks (including logos and icons) referenced by Alto Pharmacy remain the property of their respective owners. Unless specifically identified as such, Alto's use of third party trademarks does not indicate any relationship, sponsorship or endorsement between Alto and the owners of these trademarks.
Editor's Note: This post was originally published in July 2021 and has been updated for accuracy and completeness.