How to Manage and Prevent a COPD Flare-Up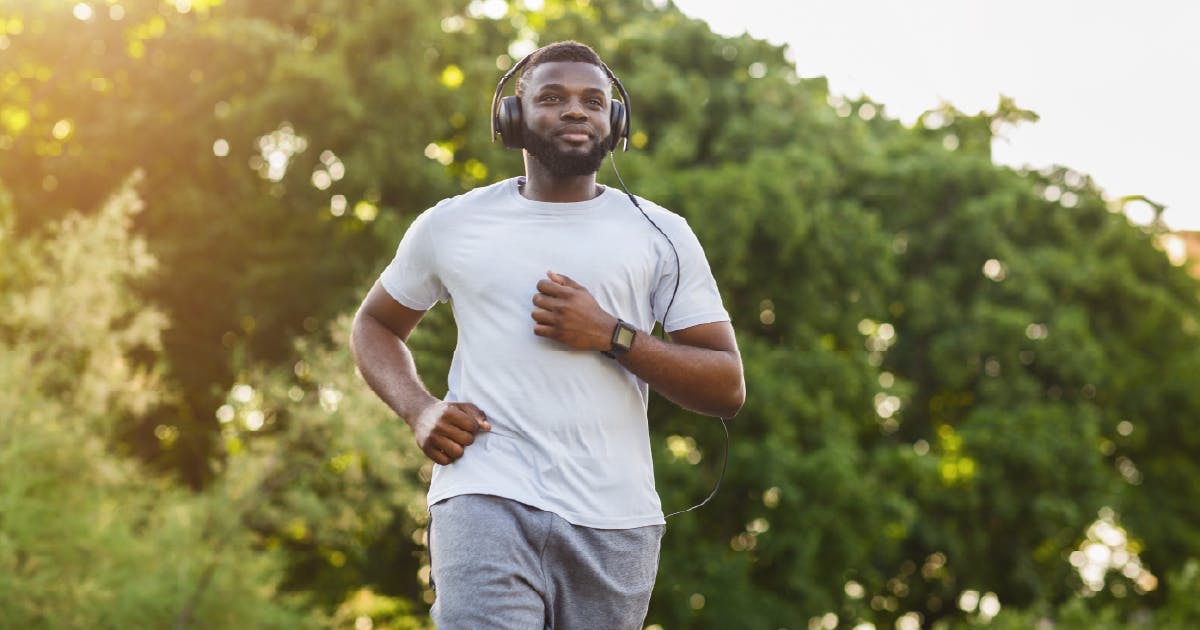 Proactively managing chronic obstructive pulmonary disease (COPD) with medication and lifestyle changes can help slow the progression of the chronic lung disease and prevent periods of intensified COPD symptoms, commonly referred to as exacerbations or flare-ups. 
However, these flare-ups may occur even when closely following your doctor's individualized treatment plan, especially during the more advanced stages of COPD, so it's important to have a plan in place to quickly address symptoms. Here's more on how to recognize, treat, and prevent COPD flare-ups.
Recognizing the symptoms of a COPD flare-up
During a COPD flare-up, symptoms like shortness of breath and wheezing quickly intensify and lung function significantly changes. (Lung function refers to how well your lungs work, specifically how much air they can hold and how easy it is for them to empty air.)
Individual experiences of a COPD flare-up may vary, but many people often notice greater amounts of mucus clogging the bronchial tubes in their lungs and sudden tightening of muscles around their airways. Here are key signs and symptoms to be aware of.
More frequent or more intense coughing, wheezing, or shortness of breath
Changes in the color, thickness, or amount of mucus
Fatigue
Swelling in your legs or ankles
Increased difficulty sleeping
Using more oxygen than usual, if your treatment plan includes supplemental oxygen
If you experience any of the symptoms above, the best step is to call your doctor right away. Each COPD flare-up can affect your long-term lung function, so it's important to address symptoms as quickly as possible.
How to treat COPD flare-ups
To effectively manage a COPD flare-up, you'll want to create a COPD action plan with your doctor. Then, if you experience the signs of a flare-up, you'll have a specific outline of the actions and medications that can help restore your breathing. Here are some of the medications your doctor may include in your individualized COPD treatment plan.
Quick-relief rescue inhalers
Short-acting medications like bronchodilators relax your airway muscles and open your lungs to quickly reduce discomfort. Albuterol (branded options include ProAir® HFA, Proventil® HFA, Ventolin® HFA) is commonly used to treat COPD exacerbations. This medication is typically taken through an inhaler, but can also be taken as a liquid solution for nebulizer use. (A nebulizer is a device that turns a liquid medication into a mist that you can inhale through a face mask. It allows the medication to travel quickly to your lungs.)
Although not common, potential side effects of bronchodilators include nervousness or shakiness, headache, throat or nasal irritation, and muscle aches. Your doctor can explain more about the risks and benefits of using a bronchodilator to treat COPD exacerbations when building your treatment plan.
Oral corticosteroids
Your doctor may also recommend oral corticosteroids, which are fast-acting medications that reduce swelling in your lungs and open your airways so that more air can move in and out of your lungs. They are primarily prescribed for short-term use, typically five to seven days.
Oral corticosteroids commonly used to treat COPD exacerbations include:
Prednisone (Prednisone Intensol®, Rayos®)
Hydrocortisone (Cortef®)
Prednisolone (Prelone®)
Methylprednisolone (Medrol®)
Dexamethasone (Dexamethasone Intensol®)
Some people experience mild side effects from short-term corticosteroid use, including swollen hands and feet, elevated blood pressure, increased appetite, and shifts in mood.
Oxygen therapy
Many people with more advanced COPD use supplemental oxygen to increase their tolerance for physical activities, while others use it only to relieve shortness of breath during an exacerbation.
If your flare-up is more mild, you may take oxygen at home. When writing your prescription for oxygen therapy, your doctor will explain how and when to use the oxygen. It is important to follow all of your doctor's instructions, including the flow rate setting (how much oxygen you'll need per minute). The American Lung Association has resources for anyone starting oxygen therapy.
Hospitalization
If your COPD has progressed to a later stage, some flare-ups may require treatment in a hospital setting. This allows healthcare professionals to more closely observe your symptoms and monitor vital signs like your pulse, temperature, and blood pressure. Consult with your doctor about specific symptoms to look out for that may indicate a need for more intensive treatment or monitoring.
How to lower your risk of COPD exacerbations
There are many steps you can take to lower your risk of a COPD exacerbation and reduce the frequency of COPD-related hospitalizations.
First, it's important to closely follow your doctor's recommendations, including taking any maintenance medications exactly as prescribed. (We designed our app to make it as simple as possible to do so, with medication management tools like reminders and auto refills that help you stay on track.)
In addition, try to limit your exposure to leading triggers of COPD exacerbations, including cigarette smoke (this includes secondhand smoke), indoor and outdoor air pollution, cold air, and household dust.
To keep the air inside your home as clean as possible, avoid perfumes and cleaning and hygiene products with strong odors. Use air purifiers and vacuum cleaners with a high-efficiency particulate air (HEPA) filter.
Lastly, the flu and pneumonia can worsen COPD symptoms and potentially lead to a flare-up, so it's important to get your yearly flu shot and ask your doctor or pharmacist if you are eligible for the pneumonia vaccine.
We're here to support your COPD treatment
COPD flare-ups can cause discomfort, but we're here every step of the way to help you manage symptoms and get the medications you need, with free same-day delivery and easy-to-use medication management reminders in our app.
And our team of pharmacists are always here to answer your questions by phone or through the Alto app. Reach out any time by phone at 1-800-874-5881 or in-app messaging.
This content is not intended to be a substitute for professional medical advice, diagnosis, or treatment. Always seek the advice of your physician or another qualified health provider with any questions you may have regarding a medical condition.
All third party trademarks (including logos and icons) referenced by Alto Pharmacy remain the property of their respective owners. Unless specifically identified as such, Alto's use of third party trademarks does not indicate any relationship, sponsorship or endorsement between Alto and the owners of these trademarks.