Managing Diabetes During COVID-19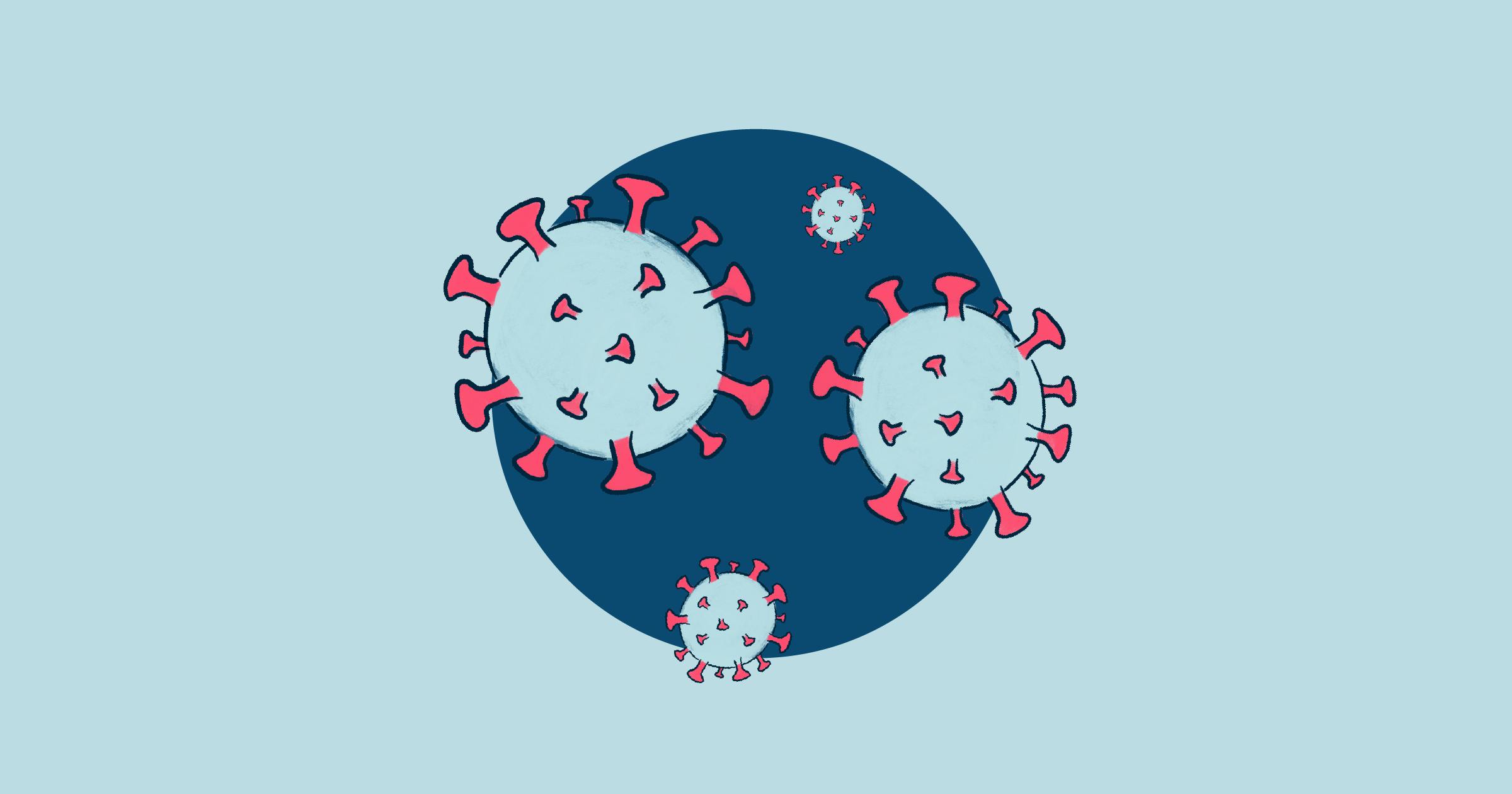 Understanding your risk
Pre-existing condition. These two words have echoed across news broadcasts and government briefings about COVID-19, stirring up fears in those living with chronic disease. But as we've gathered data and learned more about the novel coronavirus, a clearer picture has emerged. We now better understand how people with underlying medical conditions like diabetes can take careful precautions to decrease their likelihood of getting sick. 
According to the ADA, it does not appear that people with diabetes are more likely to get COVID-19. They do, however, have a higher risk of developing serious symptoms and severe complications that require hospitalization if exposed. This increased risk makes prevention and early detection critical. 
If you are living with diabetes, it's important to focus on what you can control right now. In addition to following the CDC's prevention guidelines, which include wearing a mask, washing your hands frequently, and avoiding unnecessary social contact, you can manage your risk by planning ahead. With this in mind, we combed through the latest advice from the experts to give you some actionable steps that may help protect your health.  
Stay on top of your health
The world is full of very real stressors right now. It's easy to let healthy habits slip when you're anxious or under pressure, however, it's more important than ever to stay on top of your health. The ADA advises that your risk of experiencing severe illness from COVID-19 is likely to be lower if your diabetes is well-managed. Dr. Janaki Vakharia, MD, clinical fellow in the Endocrinology Division at Massachusetts General Hospital, explains, "Studies have reported that patients with well-controlled diabetes who have been hospitalized for COVID-19 have a higher rate of survival. Better controlled diabetes is also associated with lower markers of inflammation, which may explain this better rate." 
Do your best to stick to the care plan you've created with your doctor—keep taking your insulin and/or other medication, test and track your blood glucose, exercise at home, and maintain a healthy diet. Make sure you have enough medication on hand to last you several weeks and continue your doctor's appointments virtually if telemedicine is an option. 
In his FAQs about Diabetes + COVID-19 for Johns Hopkins Medicine, Mohammed Al-Sofiani, MBBS, MSc, writes, "I strongly encourage all people with diabetes to make sure that they have enough supply of insulin and all the tools they typically use to manage their glucose...I also encourage people with diabetes to avoid going to the clinics or pharmacies unless it is for urgent matters."
You should never have to risk your health to obtain your insulin and other medications. That's why we offer free contactless delivery when you fill your prescription through Alto. Simply let us know where and when to drop it off, and we'll make sure your medications and supplies arrive safely. 
Keep an eye out for symptoms
We're about to enter cold and flu season. More viruses going around means more chances of getting sick so experts are urging everyone to get a flu shot. This year, a sore throat or runny nose could produce more anxiety than usual, but try not to let yourself slide into fearful thinking. Stay home and report your symptoms to your doctor, especially if you experience a fever, dry cough, or shortness of breath. There is a wide range of symptoms associated with the onset of COVID-19, but the CDC offers this list as well as an interactive coronavirus self-checker. Mild symptoms can often be managed and monitored from home, but don't make that decision without your doctor. 
If you develop any emergency warning signs for COVID-19, seek medical attention immediately. According to the CDC, these emergency signs include difficulty breathing, chest pain or pressure, confusion or inability to arouse, or bluish lips or face, though they stress that severe symptoms of any kind should be immediately reported to your medical provider. 
Make a plan for if you do get sick
Preparing for the possibility of getting sick is especially important right now. The ADA recommends having enough supplies to last you several weeks in case you are symptomatic and unable to leave your home. If you do get sick and your doctor has recommended that you remain at home, take that as good news and try to focus your attention on resting while keeping an eye on your glucose levels and symptoms. 
Remember—any infection, including COVID-19, will likely cause your blood glucose levels to start rising. It's important to pay close attention to your blood sugar, continue taking your medications, and drink plenty of fluids to prevent dehydration. If your blood sugar becomes hard to manage and your body doesn't have enough insulin, you are at risk of developing diabetic ketoacidosis (DKA). The ADA advises that if your blood sugar has registered high (greater than 240mg/dL) more than twice in a row, you should use an over-the-counter kit to test your urine for ketones. If ketones are present, call your doctor right away. 
Play it safe with your medications
Continuing to take your insulin and other medications must be your top priority, so be sure that you don't risk running out. According to ADA, the leading manufacturers of insulin and other supplies are not reporting any impact on their manufacturing and distribution capabilities due to COVID-19. There have been, however, widespread reports of mail delays that could affect the timely delivery of mail-order prescription drugs. 
When you fill your prescriptions through Alto, we'll coordinate your refills automatically, then one of our couriers will hand-deliver them to your home. Your prescriptions will never change hands during the delivery process and you can designate a safe place for your courier to leave your medications for contact-free drop-offs. 
Finally, if like so many you are currently experiencing unemployment, loss of insurance, or economic hardship, there are options to get help. The ADA offers this list of resources and the team at Alto is always here to help you find options that can save you money. Reach out to us at any time via phone call (1-800-874-5881), or in-app messaging.
Remember that you're not alone
So many of us are feeling anxious and uncertain right now, and that can interfere with our ability to sleep well, manage stress, and practice self-care. Be sure to keep in touch with the people you love and talk to them about your fears. Joining an online community for people with diabetes can also help you get the emotional support you need. 
We're here to support you through COVID-19 with free home delivery. Our team is available 6 am - 9 pm PT Monday - Friday and 7 am - 6 pm PT on weekends; call 1-800-874-5881 or download the mobile app for secure messaging.
This content is not intended to be a substitute for professional medical advice, diagnosis, or treatment. Always seek the advice of your physician or another qualified health provider with any questions you may have regarding a medical condition.