Two Engineering Interns Weigh In: What to Expect From Your Alto Internship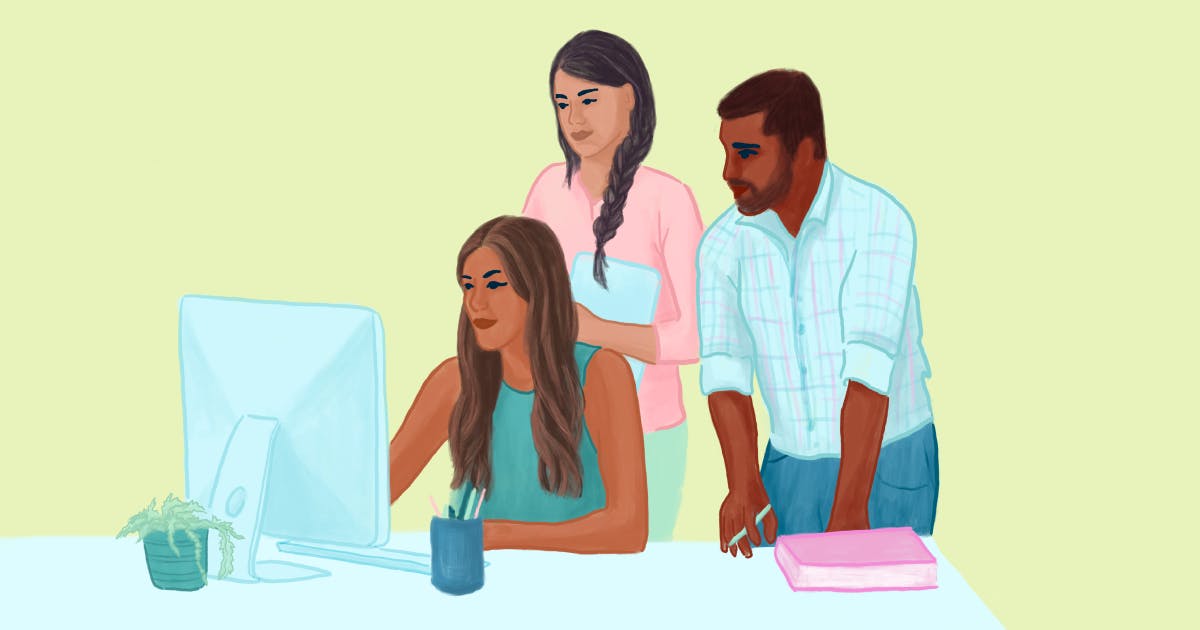 The Moringa tree flourishes almost anywhere it's planted. It's hardy, fast-growing, and resistant to drought — an apt metaphor for the two interns who joined us from the Moringa Fellowship program last summer.
"Before Alto, I had never actually contributed to a large codebase," admits Irma Figueroa, an intern on the Supply Chain Team. By the end of their three-month internships, however, Irma and fellow intern Adrian Mendez had shipped impactful features for Alto's internal pharmacy management system and customer-facing app that are still in production today.
Below, we chat with Irma and Adrian to learn what it was like interning at Alto, which projects they worked on, and what advice they'd give to future interns. 
What was it like interning at Alto? 
Adrian, who interned on the Patients Team before returning to join as a full-time software engineer last fall, was surprised by the freedom he had to choose what he worked on during his internship: "Early on, my manager gave me a rundown of the projects the team was juggling and the option to choose which one interested me the most," he says. "I was able to decide the kind of experience I was going to have." 
Adrian adds that meetings with his mentor evolved over the course of his internship, as he became more familiar with the codebase: "From the start, we had weekly meetings to talk about whatever was on my mind. Those meetings started off as general advice and questions and turned into more time to pair or run things by each other."
Because both Adrian and his mentor were working on the same, long-term project, some of those meetings were also dedicated to project work. This included "sitting with [my mentor] while creating the project outline, pairing on larger tasks, and syncing up on progress." 
Which projects did you work on during your internship? 
On the Supply Chain Team, Irma was tasked with a unique inventory challenge: Technicians at our production pharmacy locations use handheld scanners to scan the barcodes on newly-received inventory. Our technicians often need to scan hundreds of inventory items at a time — making it all too easy to lose track of which items have been successfully scanned onto which shelves. 
"I created a reusable counter component, displayed in the header of the scanner app, that would represent the number of items scanned into a shelf." Irma says. The best part? Getting to test the handheld scanner herself. "I really enjoyed using the scanner for testing purposes. It was rewarding to see my code in action and definitely super fun!"
On the Patients Team, Adrian worked on a project to add a homescreen to the customer-facing native app. Previously, the app dropped users into a list of all their active medications, which made it difficult to know where to look or what to do next. The new homescreen allows users to schedule the prescriptions most relevant to them and to view or edit any upcoming deliveries. 
"The first step was to create new additions to the design system — essentially taking the designs and extracting system-wide components. After that, the fun part was taking all those components and putting them together like building blocks!" Adrian says.
It was especially rewarding, he adds, to have been part of the project from start to finish. "I joined right as the design phase started, and I was there mostly every step of the way. For how short my time here was, having helped create this landmark project is really cool to think about."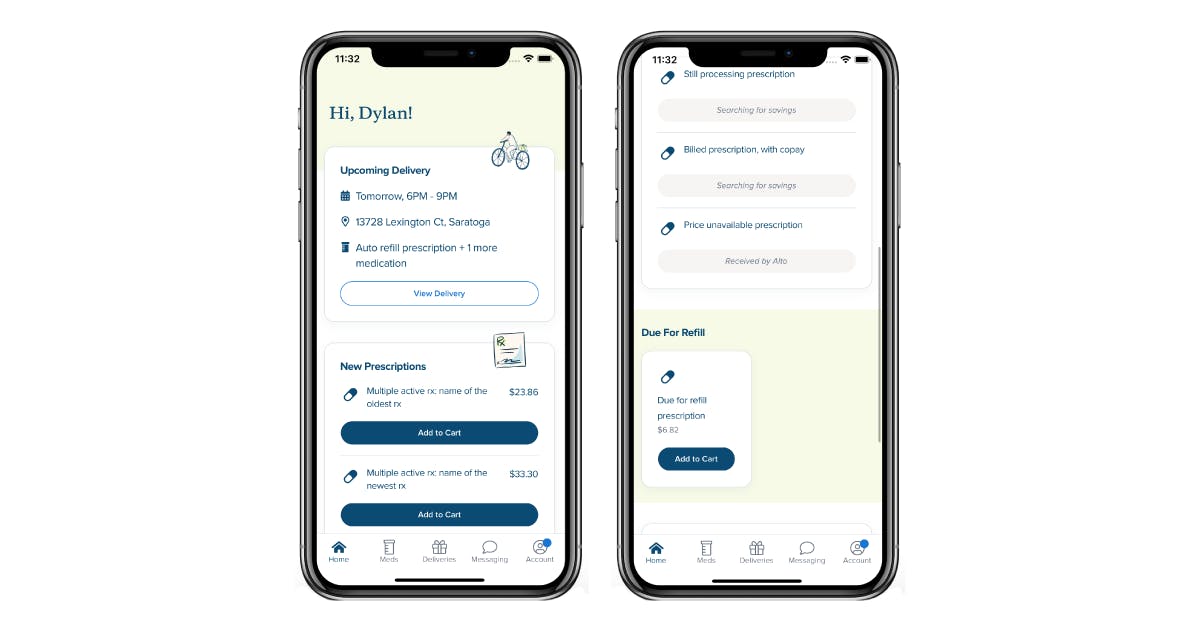 What advice would you give to future Alto interns?
Irma and Adrian agree: Don't be afraid to ask for help. "You'll often feel challenged and possibly intimidated, but be patient with yourself and remember you have an entire team of experienced engineers ready to help," Irma says. 
"Everyone at Alto is more than willing to help you out, so don't be afraid to ask questions! You're on the same ship as everyone else, so your success equals everyone's success," Adrian adds. "Just remember that your work got you here, and they wouldn't have invited you if they thought you couldn't handle it. They made an investment in your ability to grow, so stay curious." 
Interested in interning at Alto? Check out our careers page here.