What to know about RESOLVE: The National Infertility Association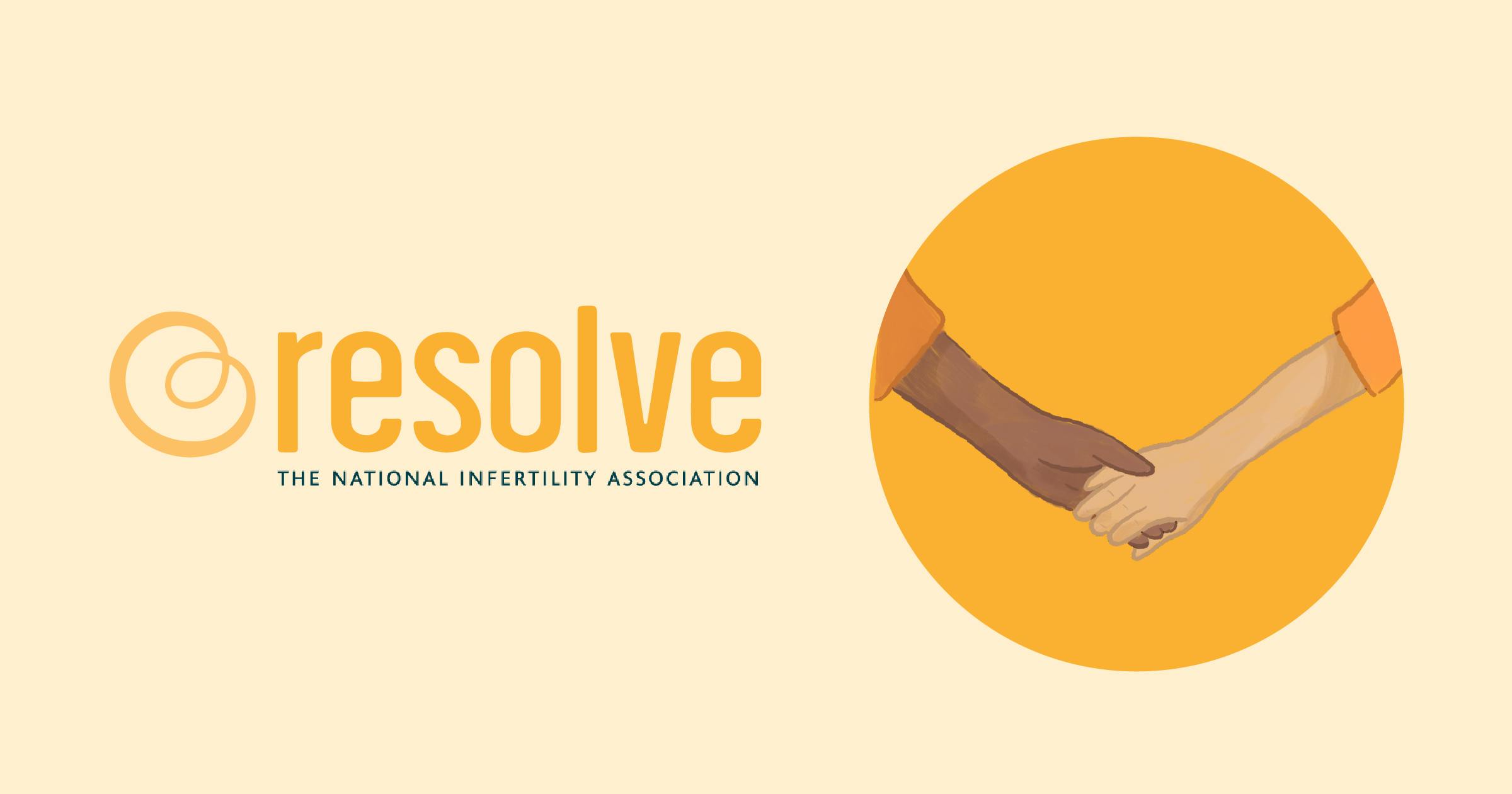 Infertility is often misunderstood and stigmatized, and it's easy to feel isolated when you are experiencing difficulty starting a family. For nearly 50 years, RESOLVE — a national patient advocacy organization — has been both a go-to resource for individuals and couples experiencing infertility and a leading advocacy voice, helping pass laws across the country to make family building options more accessible.
Simeonne Bookal, Senior Manager, Access to Care, and Tracie Sullivan, Senior Manager, Grassroots Outreach, recently spoke with Alto about some of the challenges their organization has overcome, what's coming up next, and why we need more honest conversations about infertility.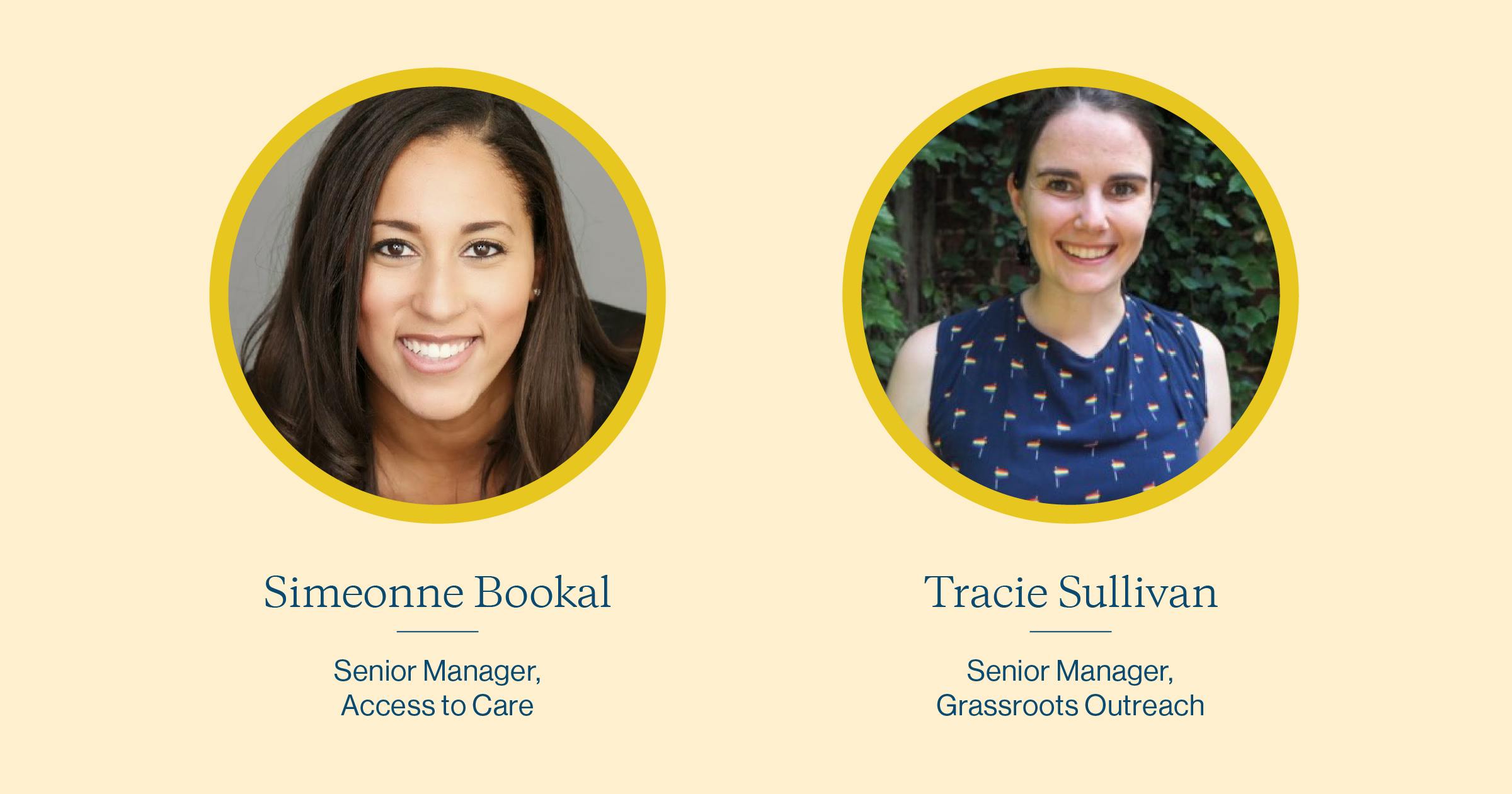 RESOLVE has supported individuals and couples through infertility challenges for nearly 50 years. What's the biggest obstacle you've had to overcome as an organization?
Tracie: I focus on RESOLVE's grassroots advocacy efforts and help lawmakers understand the challenges of family building and the need for legislation that removes barriers to family building options. I continue to see so much stigma and shame around infertility, even in 2021. Part of that comes from misconceptions about infertility and surrogacy.  
I would say, though, that we are generally moving in a positive direction, with greater awareness of infertility and all the accompanying challenges. In recent years, celebrities and other influencers have come forward and shared their experiences with infertility, which has opened the gate for more conversations.
Simeonne: To build on Tracie's point, when public figures do come forward and share their experiences with infertility, it's often after they've had a happy ending, not when they're struggling the most. We're continually trying to broaden the conversation so that people feel empowered to share when they're in the most difficult part of their infertility journey. 
On a different note, the pandemic has been one of the biggest challenges we've had to tackle as an organization. For us, pivoting to virtual programming isn't just about moving online, it's about finding ways to offer the same quality of services and events as we did pre-pandemic. 
We've had success with virtual events, including our advocacy day and programming for National Infertility Awareness Week 2021. Many people have found our virtual support groups to be really accessible, and that's been an opportunity for us to reconsider how we can most effectively bring people together.
What can we look forward to from RESOLVE in the near future?
Simeonne: Like many organizations, RESOLVE is invested in making our programming as inclusive and diverse as possible. Something I'm really excited about, which emerged from our conversations about inclusion and diversity, are more tailored support groups.
We recently launched a men's support group and a BIPOC (Black, Indigenous, and People of Color) support group. I think we'll continue to see a trend of more specific support groups over time, in recognition of how many different experiences of infertility exist.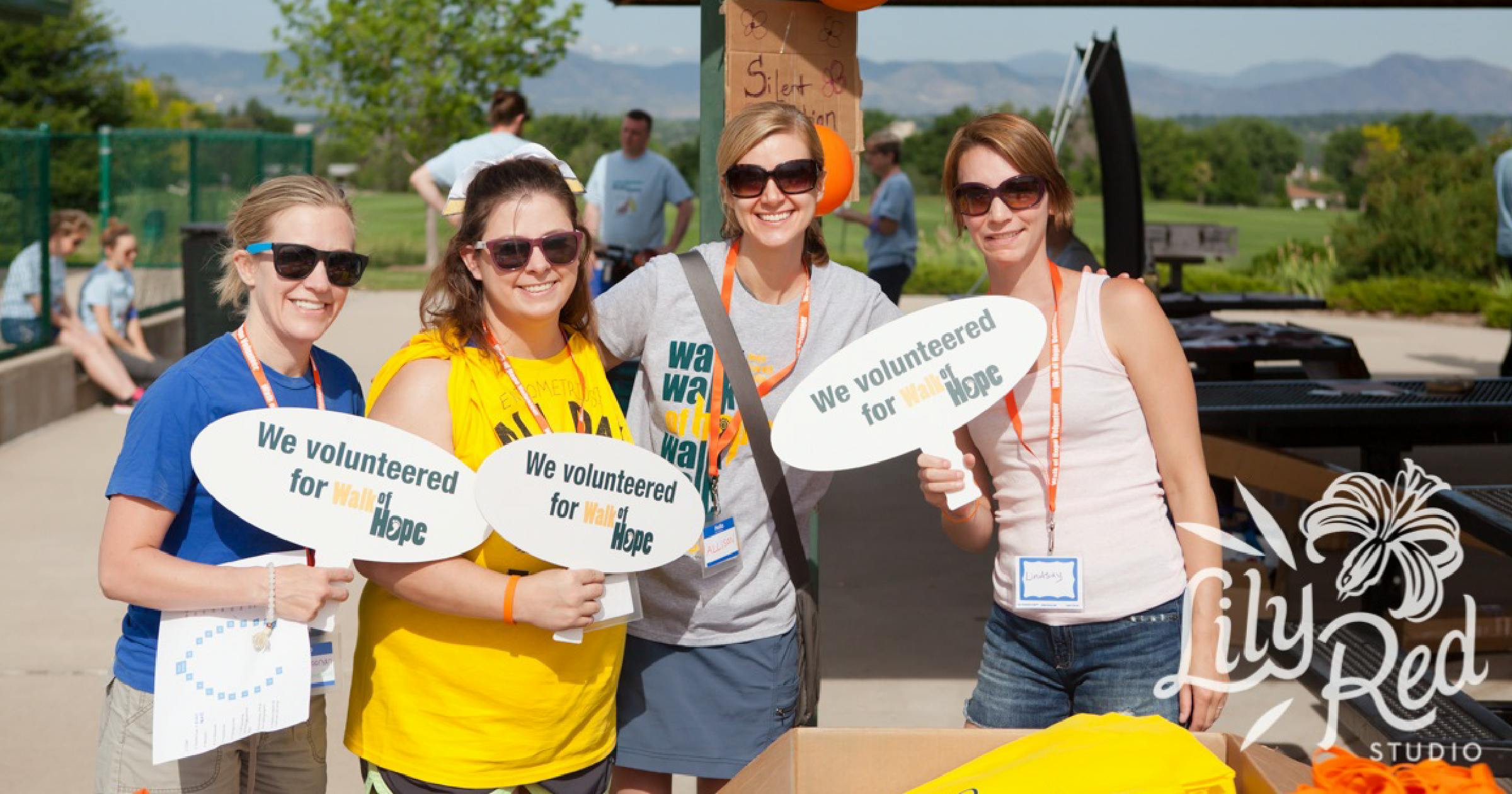 What would you tell someone who's nervous about joining an infertility support group?
Simeonne: Just give it a try. There's no commitment required, and you can talk as little or as much as you want. It may feel intimidating to share something so personal with a group of strangers, but many people find it easier to discuss infertility in our support groups than with family and friends since you're speaking with people who understand what you're going through. 
Also, now is an ideal time to get started, since many of our groups are meeting virtually. You don't even have to leave the house, you can just log on.
What's happening in the legislative landscape in regards to family building opportunities?
Tracie: Right now, 19 different states have passed fertility insurance coverage laws, 13 of which include IVF coverage. (Editor's note: Fertility insurance coverage laws require health insurance providers to offer coverage for diagnosing infertility and treatment. There is significant variation in state-level legislation, and not all states with fertility insurance coverage laws require health insurers to cover assisted reproductive technology (ART) procedures like IVF.)
And 11 states have fertility preservation laws that support people navigating medically-induced infertility, including cancer patients and survivors. (Editor's note: Fertility preservation treatments like egg freezing and sperm freezing allow individuals to have biological children in the future after changes to their reproductive health. Many individuals living with health conditions that impact fertility explore these treatment options, as do others who wish to delay starting a family.)
RESOLVE is actively working to pass fertility insurance coverage laws in other states, and to improve the legislation that is already in place. For example, in some states with fertility insurance coverage legislation, there are restrictions to coverage access, including marriage requirements and five-year waiting periods for fertility treatment, which don't align with current medical care standards. 
In other states, coverage is limited to diagnosis and testing and does not include treatment. We also support federal legislation that improves access to family building. Our goal is to make these benefits as inclusive and accessible to as many individuals and families as possible. 
We have a great resource on our website that explains more about infertility insurance and offers a state-by-state breakdown of fertility insurance coverage laws.
View RESOLVE's guide to infertility coverage by state.
The financial cost of fertility treatment can feel overwhelming. Can you share any resources that help make fertility treatment more accessible?
Simeonne: There are many resources out there that can help alleviate part of the financial burden — from manufacturers' patient assistance programs to scholarships, grants, and coverage at work programs — but it does require a bit of research. 
We have a list of infertility financing programs and services on our website, which includes some patient assistance programs, and another page with scholarships and grants that you can apply to. 
In addition, RESOLVE's Coverage at Work initiative was created to support employees and employers in adding fertility insurance coverage to their companies' healthcare plans.
Tracie: We've been happy to see that more employers are offering coverage, even in states that don't have laws related to infertility coverage. If family building options aren't covered through your employer's healthcare plan, we always encourage people to ask for support. You'll be helping many more people going through the same experience by bringing attention to the need for coverage.
View RESOLVE's toolkit for employees seeking fertility insurance coverage.
What do you enjoy most about being a part of RESOLVE?
Simeonne: I feel grateful to work for an organization that's making a direct impact in so many people's lives. I love getting messages from support group members sharing what this resource means to them. I feel a greater connection to my work and a deeper sense of motivation knowing it touches so many people during a time in their life when it's easy to feel alone. 
Tracie: I also love seeing the difference that RESOLVE makes for so many people. Many of the laws our community has helped advocate for take years to pass, but when they do, thousands of people get the coverage they need to start a family. And I feel lucky to work alongside such a passionate group. Many of our advocates are people who have completed their family building journeys but want to be there for others.
The importance of seeking support when experiencing infertility 
It is understandable to feel overwhelmed when navigating infertility and exploring your family building options. While each individual journey is unique, there are others willing to share their experience and offer support as you take the next steps to start a family. RESOLVE can help you connect with other individuals affected by infertility and explore your options for financing fertility treatment.
Search for a RESOLVE support group and learn more about how to seek fertility insurance coverage from your employer.
At Alto, we understand the complexities of fertility treatment and the challenges of infertility, and we are here to support you in starting a family if fertility medications become part of your path to parenthood. With Alto, you'll never have to worry about whether medications will arrive on time, and you'll have support at every step of the way — we offer a variety of resources including one-on-one consultations with fertility-trained pharmacists to ensure that you're never alone in navigating fertility treatment.
Learn more at alto.com/fertility or reach out at any time by phone at 1-800-874-5881 or in-app messaging. 
About RESOLVE: The National Infertility Association
Established in 1974, RESOLVE: The National Infertility Association is a non-profit organization with the only established, nationwide network mandated to promote reproductive health and to ensure equal access to all family building options for men and women experiencing infertility or other reproductive disorders. One in eight U.S. couples of childbearing age is diagnosed with infertility. RESOLVE addresses this public health issue by providing community to these women and men, connecting them with others who can help, empowering them to find resolution and giving voice to their demands for access to all family building options. For more information, visit www.RESOLVE.org.
This content is not intended to be a substitute for professional medical advice, diagnosis, or treatment. Always seek the advice of your physician or another qualified health provider with any questions you may have regarding a medical condition.