The Best Pharmacy for Your Diabetes Care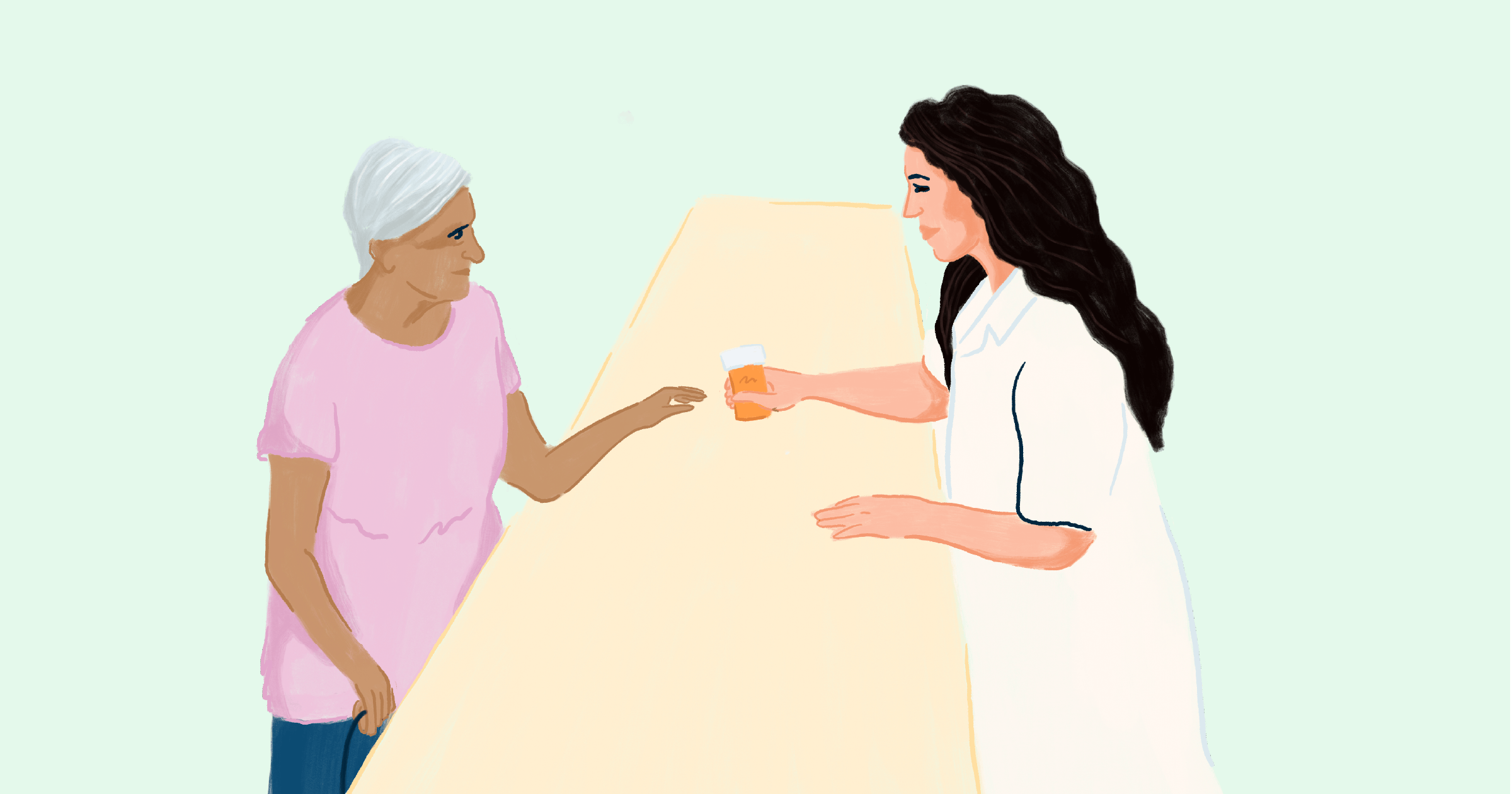 Diabetes Care for Everyone at Alto
Millions of Americans suffer from endocrine disorders, caused when hormone levels are either too high or too low or when the body doesn't react to hormones the way it's supposed to. Some of the most common endocrine disorders include Type 1 and Type 2 Diabetes (which affect over 30 million Americans), thyroid disorders (over 20 million Americans) and osteoporosis (10 million Americans). When it comes to critical pharmacy needs, patients with endocrine disorders often feel like they're navigating the complexities of their care paths with very little control or clarity. With so many medications, prescriptions are often filled at different times, resulting in numerous trips to the pharmacy and disruptions to daily life. That's why we feel it's important to highlight how Alto can help provide relief in managing your medications.  
The Patient Experience 
Meet Josh. Josh has Type 2 diabetes, an endocrine disorder that affects the way his body processes blood sugar (glucose). He visits his local pharmacy two-to-three times a week to pick up his various medications and medical supplies, which are each filled at different times. When he's at the pharmacy, he is faced with long drive-thru lines or crowded store aisles and phones ringing off the hook. There have been times when Josh has arrived to pick up one of his medications or his insulin pump only to find out that they are no longer covered by his health insurance. Along with the burden of scheduling various pick-ups and dealing with unexpected costs, Josh worries there will be a time when he needs one of his critical medications, and he won't be able to reach his pharmacist for help. 
The Problems 
Little insight into cost
Many of the brand-name medications commonly prescribed to diabetes patients simply aren't covered by health insurance plans or come with strange restrictions. Patients can arrive at their pharmacy to find that their medication is only covered for their first "x" doses, or in some cases, not covered at all. Left with the stressful decision of whether to pay higher-than-expected prices or return home empty-handed this can often deter treatment from starting on time.
No guaranteed access to medication or their pharmacist
People living with diabetes often suffer from multiple comorbidities, increasing the complexity and number of their medications. With so many medications, prescriptions are often filled at different times, resulting in numerous trips to the pharmacy and disruptions to daily life. Retail pharmacists can be difficult to get a hold of, especially with the increasingly long lists of administrative tasks they are asked to complete. Diabetes medications are critical: missing one dose or experiencing one contraindication can be life-threatening. Added time spent waiting for a pharmacist to answer can be stressful and, in some cases, dangerous.
Long wait periods 
Doctors are often kept in the dark along with their patients when it comes to costs and insurance- based restrictions on medications. The current system is designed such that doctors often have to perform investigative work and complete prior authorizations with insurance in order to get a patient's medication covered, meaning hours of extra calls and paperwork. When someone like Josh has an issue with the cost of their medication, they can't simply swap it out for a new one. They have to connect with their doctor who can perform the necessary research to find them a new medication.
The Solution
At Alto, we believe that everyone deserves exceptional pharmacy care. We are here to reduce the stress and confusion that comes with navigating insurance, and we offer transparent, consistent communication so you always understand your options. Our specialty pharmacy team will help sync your many medications into one delivery, get you set up on automatic refills, and work with your doctor on any prior authorizations needed for your medications.
We promise: 
Transparency around cost
Our pharmacists and billing specialists work with doctors and health insurers proactively to ensure the medications you are prescribed will be covered. We take on the investigative work and communicate the cost upfront so there are no surprises. We ensure you get the best prices on your medications - including branded oral and injectable medications - and we automatically apply any coupons or copay cards.
Guaranteed access to a pharmacist
We've created a team of patient care pharmacists who are solely dedicated to answering questions and walking patients through their medications, so you'll never spend 40 minutes waiting on hold. We provide real-time support via our mobile app or over the phone seven days a week, including evenings. If you have questions around a refill or need a refresher on injection instructions, you have direct access to help.
Zero trips to the pharmacy
We deliver medications directly to your doorstep - for free! - and eliminate those dreaded, numerous trips to the pharmacy with crowded aisles, long wait times and no sense of privacy.
With Alto you're always in control over when you want to receive your medications. Simply choose the delivery window that's best for you and track your courier in real time. 
Ready to get started or want to learn more about Alto? Our team is available to answer your questions from 6 am - 9 pm PT Monday - Friday, and 7 am - 6 pm PT on weekends; reach out by phone or in-app secure messaging.
This content is not intended to be a substitute for professional medical advice, diagnosis, or treatment. Always seek the advice of your physician or other qualified health provider with any questions you may have regarding a medical condition.