What Does a Diabetes Educator Do and How Can They Help You?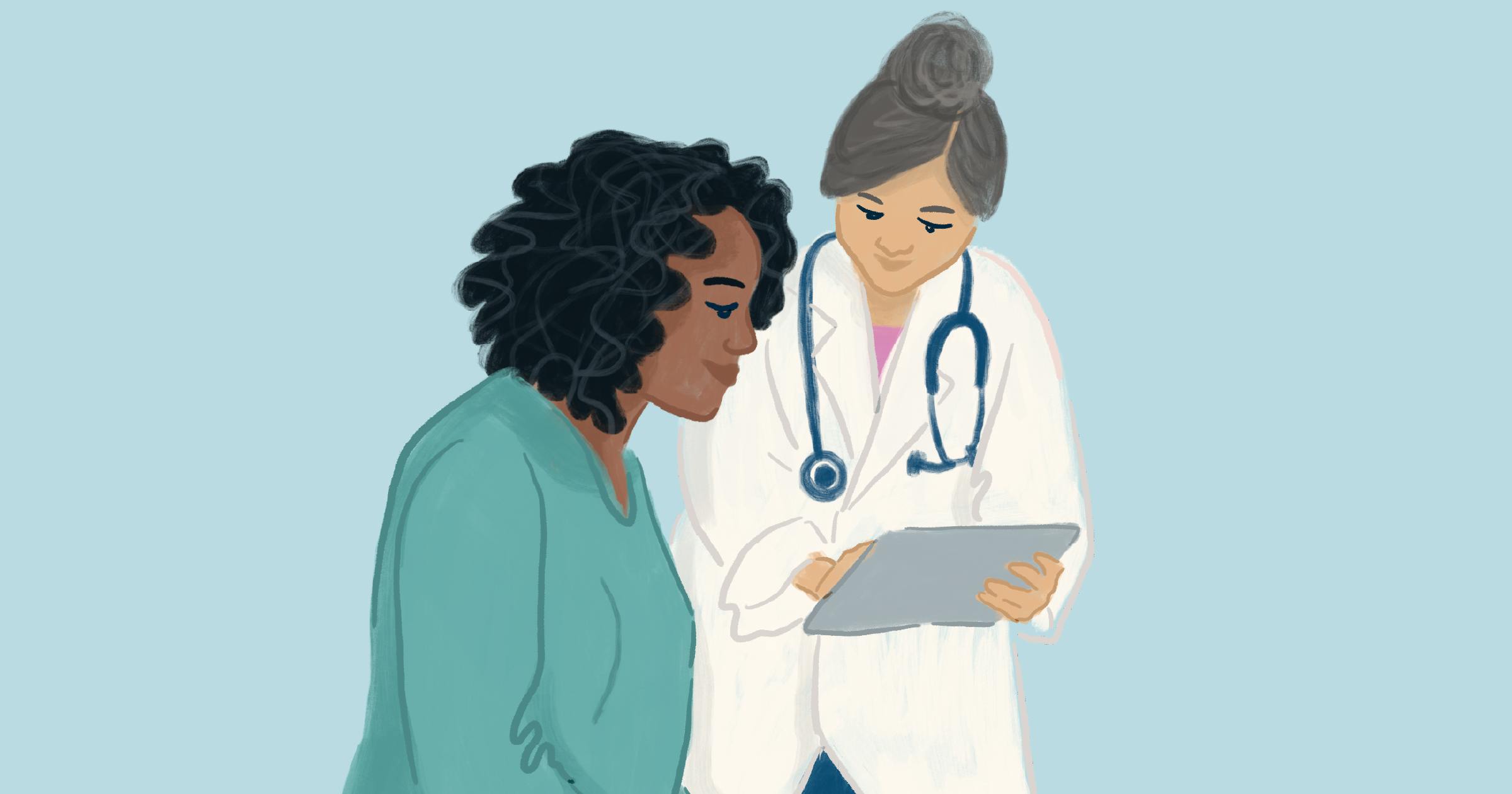 Diabetes management involves a lot of information — about diet, exercise, medications, blood sugar monitoring, and other components of treatment. Some of this information may be new, and it's understandable to feel overwhelmed if you or your child has been diagnosed with type 1 or type 2 diabetes. That's why there are diabetes educators — specialized healthcare professionals — who are here to offer support at every step of the way.
What does a diabetes educator do?
Diabetes educators are healthcare professionals with extensive knowledge of diabetes who have been certified to coach individuals living with the condition. Their credentials — which are awarded by a national certification organization called the Certification Board for Diabetes Care and Education — must be renewed every five years. This ensures that they are familiar with the latest breakthroughs in treatment, including any updates in insulin therapy or supplies and medications.
They're here to help you learn how to administer insulin and use diabetes supplies like glucose meters and continuous glucose monitoring devices to monitor your blood sugar. They can also help with insurance navigation, support programs, and connecting you with others living with diabetes. Additionally, diabetes educators can address lifestyle questions about the daily challenges of living with diabetes, such as "how can I design a meal plan that's right for me?" and "should I take any precautions when exercising?" to help you feel informed about your diagnosis. 
In addition to helping make day-to-day life with diabetes more manageable, research has found that a diabetes education program can lower your risk for diabetes-related health complications like kidney damage. 
Diabetes education program focus areas
Beyond providing relevant information about your diabetes diagnosis, a diabetes educator can help you make lifestyle changes to strengthen your health. They meet each of their clients where they are to develop an individualized diabetes management plan.
A diabetes education program is most effective when it addresses specific goals. The Association of Diabetes Care & Education Specialists (ADCES) has identified several key areas of diabetes care that a diabetes educator's work can focus on, including the following:
Diet
Healthy, balanced eating is a big component of managing your diabetes, as carbohydrate intake is one of several factors that affect your blood sugar levels, along with physical activity and insulin. However, having diabetes doesn't mean that you have to give up your favorite meals altogether. A diabetes educator can help you understand which foods to limit and guide you in meal planning to spread your carb intake throughout the day.
Exercise and physical activity
In addition to the overall health benefits of exercise, like strengthening heart function and lowering stress, physical activity helps individuals with type 1 or type 2 diabetes maintain a healthy weight and manage blood sugar levels.
It's much easier to achieve your fitness goals when they are clearly defined, and your diabetes educator is here to help bring specificity to your exercise plan. Since the key to sticking with a fitness routine is choosing activities you actually enjoy, your diabetes educator will help you find a moderate-intensity workout that you can see yourself doing three or four days a week (swimming, jogging, brisk walking, and dancing are a few options.) Remember that it's okay to take it slow when starting out and build your way up to more intensity.
Blood sugar monitoring
Keeping track of your blood sugar levels is a critical part of your diabetes management plan, as the goal of insulin therapy is to keep your blood glucose levels in a healthy range. By regularly monitoring your blood sugar, you will be able to understand the effectiveness of your medications and determine if you need to make any changes. This can also offer insight into how diet and physical activity affect your blood sugar levels throughout the day.
In addition to helping you get comfortable with your blood sugar monitoring devices, a diabetes educator will help you find your preferred system for logging blood sugar levels, whether it's an app like mySugr, Health2Sync, or Diabetes Connect, or a physical notebook. They can also work with you on understanding how additional factors like food intake, physical activity, and stress levels impact blood sugar.
Diabetes medication
There are a variety of available diabetes medications, and each person's needs are different. Individuals with type 1 diabetes take insulin every day to maintain healthy blood sugar levels. Some individuals with type 2 diabetes take insulin as well, while others take oral or injectable medication to help their bodies use insulin more effectively. 
In addition, some people with diabetes also take blood pressure or cholesterol-lowering medications to lower their risk of diabetes-related complications. A diabetes educator can help you understand the purpose of these medications, walk you through insulin injections, and help you manage side effects.
It's important to speak with your doctor before making any changes to your medication timing or dosages. Your diabetes educator can be a great resource in helping you determine if you need to discuss any potential medication adjustments with your doctor.
Coping strategies
Diabetes affects you both physically and emotionally, and it's important to take care of your mental health in addition to staying on track with medications and blood sugar monitoring. In fact, feeling emotionally balanced while living with diabetes will strengthen your physical well-being too, as too much stress may increase your blood glucose levels.
To help you find your preferred coping strategies, a diabetes educator will generally steer you away from unhealthy habits — drinking, smoking, and withdrawing from social connections — and guide you toward healthier ones like meditating, journaling, and building a support network. It also helps to go easy on yourself as you work towards fitness goals and celebrate small wins.
Insurance coverage for diabetes education programs
Diabetes education programs are covered by Medicare and most private health insurers. However, a formal referral from your doctor is often required to get coverage. In addition, your diabetes education program must meet certain standards set by the U.S. Department of Health.
The ADCES has a map to help you search for an accredited diabetes education program near you.
We're here to support your diabetes care plan
Just like your diabetes educator and other members of your support team, Alto will be here to help you manage your diabetes diagnosis. In fact, many diabetes educators, who understand how important it is to have a reliable diabetes pharmacy partner, refer their patients to us.
We make it simple to follow your diabetes treatment plan, with proper packaging of temperature-controlled medications and free same-day delivery right to your doorstep. We'll also tackle any insurance-related legwork too to ensure that you get the medication and supplies you need at the best possible price.
Reach out any time by phone at 1-800-874-5881 or in-app messaging.
This content is not intended to be a substitute for professional medical advice, diagnosis, or treatment. Always seek the advice of your physician or another qualified health provider with any questions you may have regarding a medical condition.