What To Know About Insulin Pens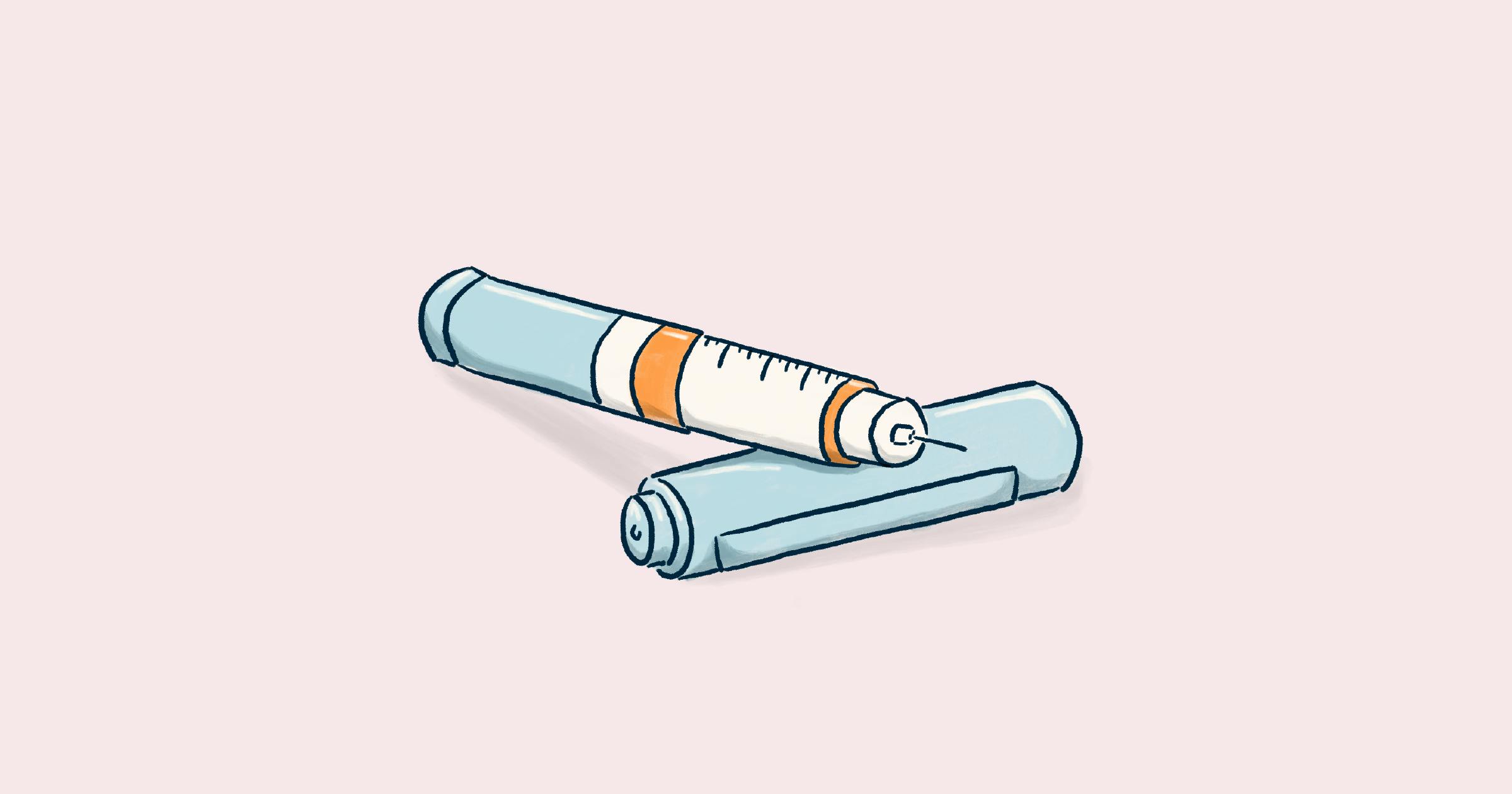 If you take insulin daily to manage type 1 or type 2 diabetes, it's important to choose a method of insulin delivery that fits your lifestyle and diabetes management needs. Many individuals who are often on-the-go find insulin pens to be most convenient given their portable size, discrete nature, and quick administration time. 
Read on for more information about these devices, including the different types of insulin pens and what to consider when choosing one.
What is an insulin pen?
An insulin pen combines insulin and a syringe into a single device, allowing for a faster and easier administration than syringes. When it is time to administer an insulin injection, all you have to do is attach a new needle and dial the correct dosage on the pen. If you take multiple types of insulin every day, many insulin pen manufacturers offer color-coded pens or different designs to help you quickly identify each pen's type of insulin.
While insulin pens simplify insulin delivery and how you measure your doses, you will still need to self-administer injections throughout the day. This is in contrast to an insulin pump, which automatically delivers doses of insulin at specific times. If you require many insulin injections each day, you may want to ask your healthcare provider if an insulin pump would be a good fit for your diabetes management needs.
Different types of insulin pens
There are two main types of insulin pens: disposable and reusable.
A disposable insulin pen contains a prefilled cartridge used for multidosing. You will discard the pen once the cartridge is empty or when the insulin expires, depending on the type of insulin you are using. These devices are sometimes referred to as "flex pens" or "quick pens." Common brands include Lantus®, Tresiba®, Humalog®, Novolog®, and Basaglar®.
A reusable pen contains cartridges of insulin that are discarded once empty or when the insulin expires. You will replace the empty or expired cartridge with a new one and reuse the pen. These are sometimes referred to as "smart pens." Common brands include InPen® and NovoPen®.
How to use an insulin pen
Follow the steps below to safely administer your insulin injections with a disposable or reusable insulin pen. A diabetes educator or healthcare provider can answer any questions and help you become more comfortable using the device.
1. Verify the expiration date of your insulin and do a visual check to make sure it has no clumps — most pens have a visible insulin reservoir. If the insulin is cloudy, roll the pen for a minute. (If the insulin is clear, you do not have to roll the pen.) If you take multiple types of insulin, make sure you are using the correct type.
2. Remove the pen cover or cap and sterilize the pen tip with alcohol using a cotton swab or gauze pad.
3. Attach a new needle to the pen, and have a sharps container ready for the used equipment. (You will need to use a new needle for each injection.)
4. Prime the pen if using it for the first time. Dial the dosage knob to two units, hold the pen with the needle pointing up, and tap the pen gently to let any air bubbles rise to the top. Press and hold the knob and look for a drop of insulin. If you do not see any insulin, repeat these steps as needed until at least one drop appears. This removes air bubbles from the needle and ensures that the needle is properly functioning. 
5. Choose an injection site, typically your abdomen, thigh, or arm, and wipe it with an alcohol swab. Hold the needle at the angle instructed by your doctor, most often a 90-degree angle.
6. Insert the needle into the skin and push the button on your insulin pen to deliver the injection. Wait ten seconds to make sure all of the insulin has been absorbed into your skin.
Unused pens must be refrigerated. However, do not place them in the freezer. Once in use, you may keep your insulin pen at room temperature. It's important to avoid extreme temperatures as much as possible, so do not leave them anywhere where they will get too hot, like a car, or too cold. In addition, check the product's package insert for an expiration date or consult your doctor about when to discard a pen or cartridge with unused insulin.
What to consider when choosing an insulin pen
You should consult with your doctor before choosing an insulin pen. In addition, consider the following factors:
The type of insulin you take — some insulin pens are only compatible with specific types of insulin.
Your insulin dosing needs — each pen has a maximum dosage. In addition, different pens can deliver insulin in increments of a half unit, one unit, or two units.
Your insurance coverage — ask your insurance provider what coverage they offer of insulin pens, if any, and explore the costs of other insulin delivery methods to determine the best fit for your needs.
Insurance coverage of insulin pens
Most insurance plans have separate medical and pharmacy benefits. In most cases, professional services provided by your doctor will fall under medical benefits while prescription diabetes medications — including insulin — will fall under pharmacy benefits. 
Some diabetes supplies, including many reusable insulin pens, are covered under a third type of benefits: the Durable Medical Equipment (DME) section of your policy. There may be restrictions on the brands or suppliers that are available, and it's important to check with your specific policy to understand what will be covered and under which sections.
Many disposable insulin pens are often covered with your pharmacy benefits, in which case Alto may be able to help you get started with using an insulin pen. We will work with your insurance (if applicable) and any third party savings programs so that you can get your insulin pen at the lowest possible price.
A diabetes pharmacy partner you can rely on
At Alto, we believe a pharmacy should be a partner in your diabetes care. We have a dedicated diabetes support team to ensure that you have everything you need to follow through on your individualized treatment plan. Reach out any time through in-app secure messaging or by phone at 1-800-874-5881.
This content is not intended to be a substitute for professional medical advice, diagnosis, or treatment. Always seek the advice of your physician or another qualified health provider with any questions you may have regarding a medical condition.
All third party trademarks (including logos and icons) referenced by Alto Pharmacy remain the property of their respective owners. Unless specifically identified as such, Alto's use of third party trademarks does not indicate any relationship, sponsorship or endorsement between Alto and the owners of these trademarks.