What We Know about Injectable PrEP for HIV Prevention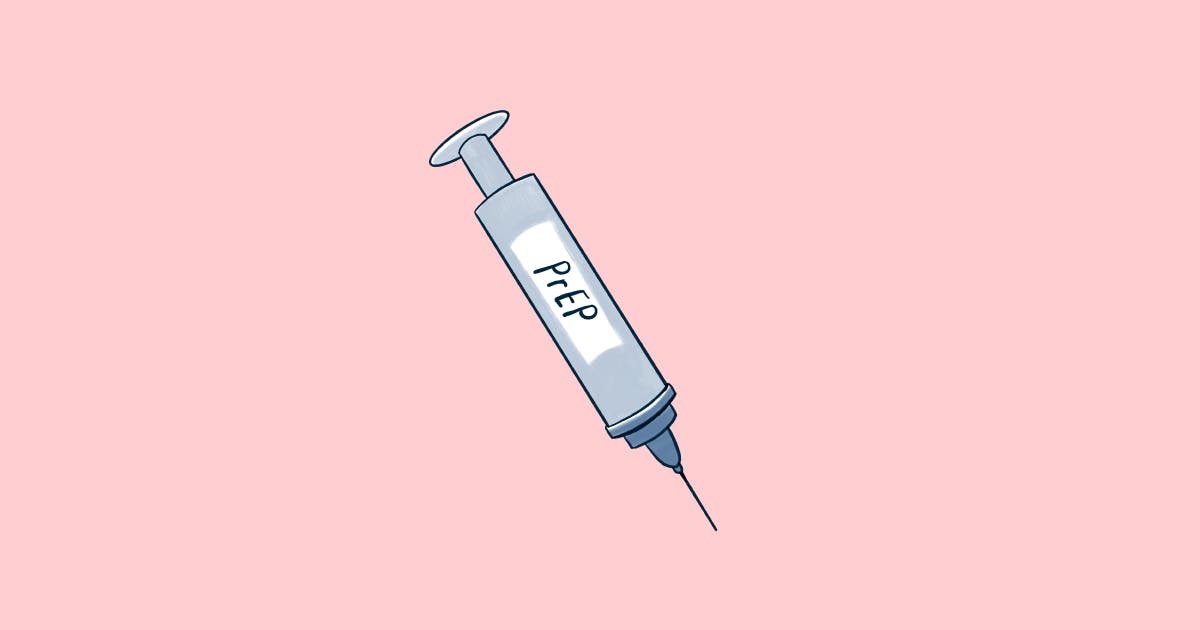 A Hopeful Start for a Promising New Form of PrEP
The past year has been an exciting time in the world of HIV prevention. In May 2020, a major clinical trial found that injections of long-acting cabotegravir, an antiviral medication, were highly successful at preventing HIV when taken as a form of pre-exposure prophylaxis (PrEP). The injectable, which is given every eight weeks, resulted in 69% fewer new cases of HIV than Truvada, a daily pill. 
Learn more about PrEP in "All About PrEP for HIV Prevention." 
When taken as prescribed, Truvada is highly effective, reducing the risk of getting HIV from sex by about 99%. So how could injectable PrEP have such a strikingly superior protective effect? Let's take a closer look at the study to find out what's likely giving cabotegravir the edge and what this means for the future of PrEP.
Easing the Path to Prevention
The clinical trial looking into the effectiveness of long-acting cabotegravir for HIV prevention consisted of two parallel studies: HPTN 083 and HPTN 084. HPTN 083 looked at men who have sex with men (MSM) and transgender women, while HPTN 084 focused on cisgender women.
Each study randomly assigned participants to one of two arms: half were given a placebo injection and daily Truvada, while the other half received long-acting cabotegravir injections and a daily placebo pill. The Data and Safety Monitoring Boards overseeing the studies recommended that this randomized, blinded portion of both studies be stopped early, once data revealed cabotegravir to be highly effective in preventing HIV acquisition.
The results of these studies do not necessarily mean that long-acting injectable cabotegravir is more effective than daily Truvada. With perfect use, it's likely that both forms of PrEP are similarly effective. 
What the results do suggest is that if a group of MSM and trans women are prescribed cabotegravir injections every eight weeks, they will end up with an estimated 69% lower HIV acquisition rate than a similar group that is prescribed daily Truvada. For cisgender women, that number is 89%. 
What makes cabotegravir more effective across a group of people is likely adherence (i.e. taking the medication as prescribed). Studies have shown that inconsistent use of oral PrEP can sharply reduce its effectiveness, and some people find it difficult to remember to take a pill every single day. Cabotegravir only needs to be administered every eight weeks, offering the potential to improve adherence, and thus, the preventative effect of PrEP.
What About Safety?
Just like Truvada, injectable PrEP was considered safe and well-tolerated by the participants in the study. The most common side effects were injection site reactions such as pain, redness, and swelling. Only two percent of the 4,600 participants who received cabotegravir injections dropped out of the study due to this type of reaction compared to zero percent in the placebo group.
What Comes Next
After the trials ended, the participants were informed about the results, and those who had been receiving daily Truvada were offered the choice to begin receiving injectable PrEP until the original end date of the study. They also had the option to continue taking Truvada. 
It may be some time before injectable PrEP becomes available to people outside the study, however. The results must first be rigorously reviewed and submitted for regulatory approval, and other safety measures and implementation issues will need to be addressed. 
Keep in Mind
While the news about injectable PrEP is undoubtedly a reason for excitement, oral PrEP continues to offer highly effective prevention for anyone at risk of HIV infection. 
The rate of HIV acquisition in the study was low overall, providing further proof of Truvada's well-studied effectiveness. Still, the addition of a long-acting injectable form of PrEP offers an opportunity to improve adherence among those who have trouble with a daily regimen or simply find an injection every eight weeks preferable. 
As Myron S. Cohen, MD, the co-principal investigator of the HPTN trial and a professor at the University of North Carolina at Chapel Hill, said in a press release, "Each year, an estimated 1.7 million people are newly diagnosed with HIV. To lower that number, we believe more prevention options are needed in addition to currently available oral tablets for daily use. If approved, a new injectable agent, such as long-acting cabotegravir administered every two months, could play an important role in reducing HIV transmission and helping to end the HIV epidemic."
Alto on Your Side
If you have trouble remembering to take your daily PrEP pill, try our helpful Reminders feature within the Alto app to alert you when it's time for your next dose. You can even manage multiple medication schedules throughout the day and track your progress. 
And to make sure you never run out of PrEP, you can opt into Auto Refills when scheduling your next delivery to get your future refills delivered automatically. We'll always remind you when your next fill is on its way so you can make updates to your delivery details.
Download the Alto mobile app from the App Store or Google Play to get started. 
This content is not intended to be a substitute for professional medical advice, diagnosis, or treatment. Always seek the advice of your physician or other qualified health provider with any questions you may have regarding a medical condition.