Fertility Preservation Options After a Cancer Diagnosis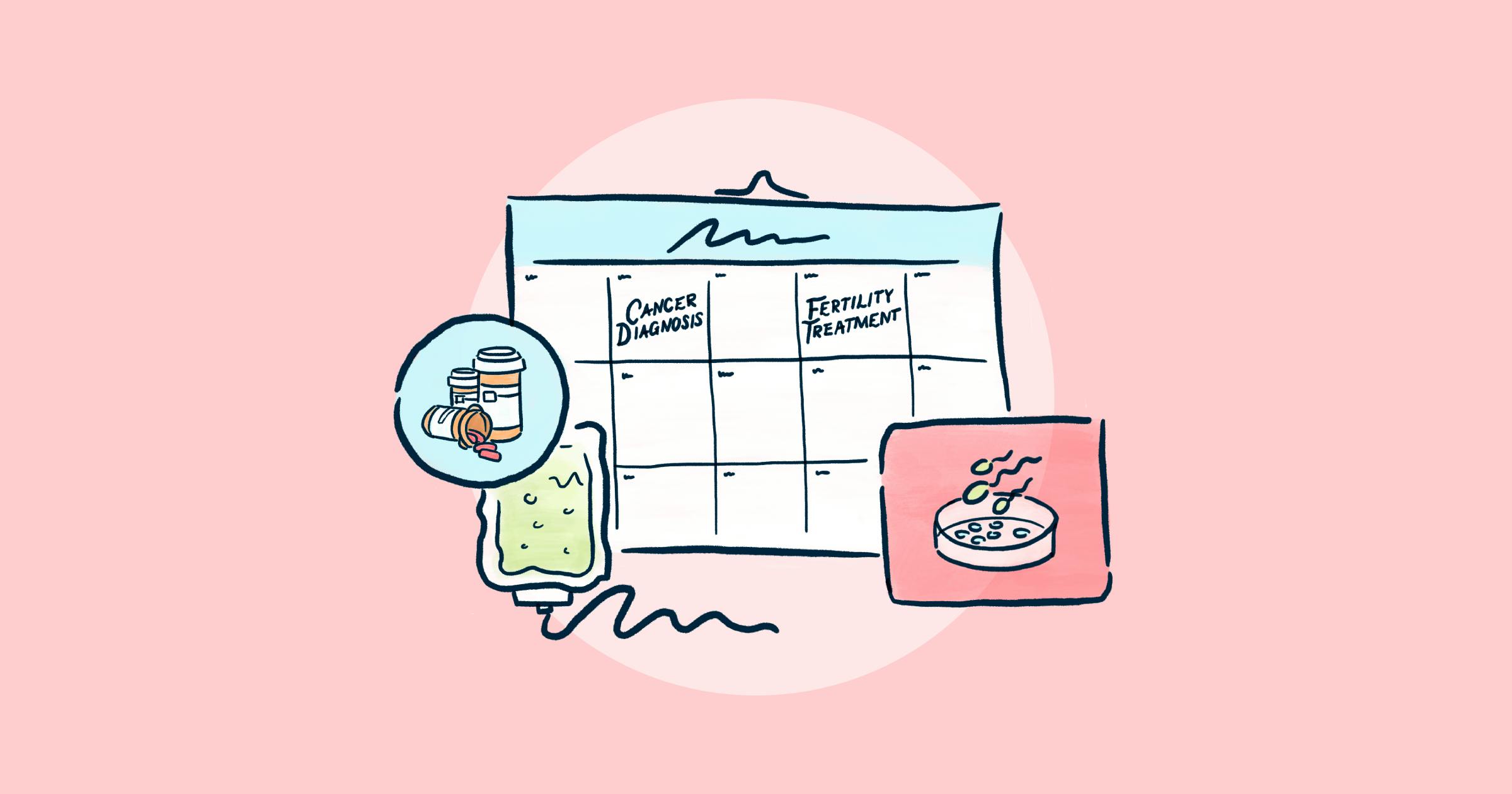 A cancer diagnosis can bring much uncertainty. If you are considering having children in the future, you may be wondering how your options for cancer treatment will affect your reproductive health. Fertility preservation treatments like egg or sperm freezing can bring peace of mind during this potentially overwhelming time, allowing you to leave open the possibility of starting a family after cancer treatment.
Since certain types of cancer treatments and procedures can temporarily or permanently impact both male and female fertility, it's important to have a discussion about fertility with your oncologist as soon as possible. Read on to learn more about fertility preservation options and financial resources for those recently diagnosed with cancer.
How cancer can affect fertility
There are several ways that cancer treatments can affect your fertility, including the following:
Surgery to treat cancer of a reproductive organ — such as in the prostate, testes, ovaries, or cervix — may lead to infertility.
Chemotherapy-induced changes in hormone levels can lead to early menopause for women and decrease sperm production in men.
Radiation therapy near the reproductive organs, abdomen, pelvis, or spine may damage eggs or sperm cells depending on the dose and level of radiation.
Hormone therapy used in the treatment of breast cancer and other types of cancer may affect fertility, though these effects are often temporary.
The extent to which these cancer treatments may impact your fertility depends on your personal health history — including your age and baseline fertility — and the duration and dosage of treatment. Your care team can provide a clearer sense of what to expect based on your health and treatment plan.
Fertility preservation options
Many individuals of reproductive age choose to freeze their sperm or eggs for future use before beginning cancer treatment.
Sperm freezing is a fairly simple process in which a person's sperm is collected, analyzed by a doctor, and, if viable, frozen in vials with cryoprotectant agents and stored for future use.
In the egg freezing process, fertility medications stimulate egg production and maturity. The eggs are retrieved in a minimally invasive procedure and then frozen and stored for future use. There is also the option of freezing embryos, which are eggs that have been fertilized with sperm.
There are several ways that you can use your frozen sperm, eggs, or embryos to have children biologically in the future after cancer treatment. Intrauterine insemination (IUI) is a process that allows you to use your frozen sperm and have it placed into your partner's or a surrogate's uterus.
In vitro fertilization (IVF) is a process in which eggs and sperm are fertilized and then placed into the uterus with the potential outcome of a pregnancy. Women who have previously undergone cancer treatment might use this process to have their frozen eggs or embryos implanted into their own uterus. If using eggs rather than embryos, there will be the additional step of fertilizing the eggs with a partner or donor's sperm. If you had a hysterectomy to remove all or part of your uterus during cancer treatment, you can have your embryos implanted into a gestational carrier's uterus.
Next steps after a cancer diagnosis
Given the urgency of cancer treatment and the important timing of fertility medications during an egg freezing cycle, you will likely have to make quick decisions about fertility preservation, often within a few days of receiving a diagnosis. Your oncologist may refer you to a fertility specialist called a reproductive endocrinologist who can answer questions about cancer treatment and fertility and help you understand your fertility preservation options. It isn't uncommon to begin taking fertility medications the same day as your consultation with a reproductive endocrinologist. 
If your oncology team does not know that fertility preservation is a priority for you, do not be afraid to take the initiative in starting the conversation. Be sure to get clarity on how moving forward with the fertility preservation process might impact the timing of your cancer treatment and what your oncologist recommends. Depending on your treatment plan, you may also want to ask about radiation shielding, which can be used during cancer treatment to protect the ovaries or testicles and limit how much radiation they are exposed to.
Financial assistance programs
It's important to take the financial aspects of fertility preservation treatments into account when planning for the future. While these treatments are significant financial investments, there are resources that can alleviate some of the costs of treatment, including programs designed specifically for those in cancer treatment and survivors.
If Alto is your fertility pharmacy, your fertility medication protocol likely includes medications manufactured by EMD Serono or Ferring Pharmaceuticals. Both companies offer financial assistance for individuals whose fertility has been affected by cancer treatment.
EMD Serono donates fertility medications to eligible cancer survivors diagnosed during their reproductive years through the Livestrong Fertility Discount program. Start the application process on Livestrong's website to learn if you are eligible.
Ferring Pharmaceuticals provides some fertility medications at no cost for individuals pursuing fertility preservation before cancer treatment. To be eligible, you must be a female U.S. citizen or permanent resident with a cancer diagnosis who has not received chemotherapy within the previous six months. To apply, learn more about Ferring's Heartbeat program online, or call 1-888-347-3415. (Residents of Arkansas, Massachusetts, or New Jersey can call 1-877-252-0553.)
Read our previous post on financial planning for egg freezing.
A fertility pharmacy partner you can rely on
Since 2016, Alto has supported more than 50,000 fertility journeys. We understand that fertility treatment is a significant investment — physically, emotionally, and financially — and we see ourselves as a partner in your health.
We offer free, same-day delivery seven days a week and temperature controlled packaging to ensure that your fertility medications always arrive in the right condition. And our fertility-trained pharmacists are available until 9 pm PST (12 midnight EST) on weeknights to offer any support you need.
Reach out any time through in-app secure messaging or by phone at 1-800-874-5881. You can also request a price quote online.
This content is not intended to be a substitute for professional medical advice, diagnosis, or treatment. Always seek the advice of your physician or another qualified health provider with any questions you may have regarding a medical condition.